Michael Avenatti, Disgraced Ex-Nemesis of Donald Trump, Laments 'Gargantuan Fall'
Michael Avenatti, the disgraced celebrity lawyer who took on Donald Trump, has told of his "gargantuan fall" and detailed how he advised adult movie star Stormy Daniels in her case against the former president.
Avenatti, who was once considered a potential presidential candidate himself, filed lawsuits on behalf of Daniels, seeking to invalidate a non-disclosure agreement over an alleged affair she had with Trump in 2006. Trump denies any affair occurred.
The attorney suffered a mighty fall from grace after he was given a 30-month sentence in July 2021 for trying to extort up to $25 million from Nike. Judge Paul Gardephe said he had become "drunk on the power of his platform."
When he asked for something to read while being held in a New York detention facility, he was handed Trump's book on business secrets, The Art of the Deal, Politico reported.
Speaking to the outlet from his house arrest in Venice, California, Avenatti told how he struggled to contemplate his downfall.
"If I start thinking about the relationships I had that I no longer have, the opportunities I had that I no longer have, the freedom I had that I no longer have, the wealth and things I used to have that I no longer have, the notoriety and the adoration I used to have that I no longer have — I mean, it'll destroy me," he said.
"I have to push it out of my mind, because it's been such a gargantuan fall."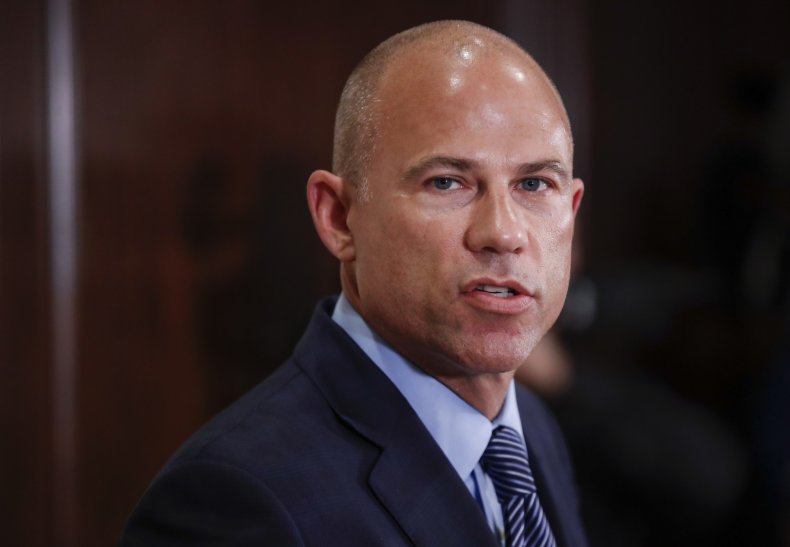 Avenatti is still juggling three federal indictments, claims of fraud, embezzlement, and attempted extortion.
Next month, Avenatti will appear in court in New York again to face allegations that he stole $149,000 from Daniels, his former client.
Discussing their relationship, he said that initially "it could not have gone better," and told how he persuaded her to quit a tour across the country and do a TV interview on Trump.
"That's how you need to tell your story in order to push the reset button," Avenatti said he told her. "Suburban housewives in middle America aren't going to identify with the 'Make America Horny Again' girl."
Daniels' interview on 60 Minutes was watched by 22 million people.
Avenatti spent 100 days in an 8-by-20 foot cell in 10 South, the highest security block of the Metropolitan Correctional Center, before he was released on house arrest.
Meanwhile in California, federal prosecutors have accused him of stealing millions of dollars from his own clients.
He told Politico how prosecutors stopped him from living with his ex-wife, Christine, because she might be a witness in the case.
"The whole goal here was to cut me off from any potential support — financial, emotional, or otherwise," he said. "They wanted to cripple me."
In the interview, Avenatti appeared philosophical about his fall, saying: "I am not a Boy Scout, and I am not a serial killer."
"Of course I made mistakes," he added. "You don't end up in this situation without making mistakes ... whether those mistakes should put me where I am now is a different story."