Michael Avenatti 2020 Slogan? 'Make America America Again,' Stormy Daniels's Lawyer Says During Trump Protest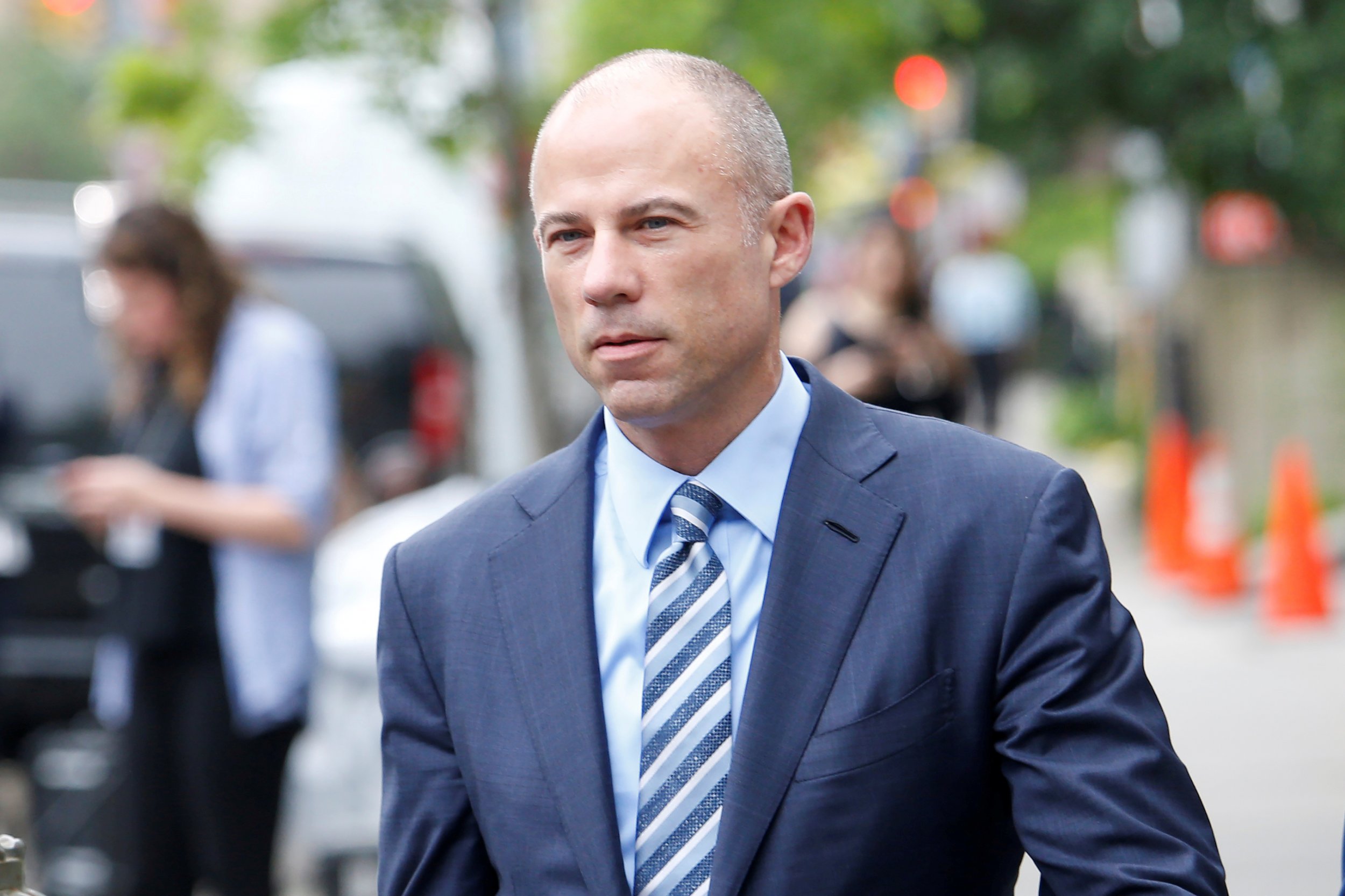 After floating a possible 2020 presidential run, Michael Avenatti flew to London to join thousands of protesters demonstrating against Donald Trump's visit to the United Kingdom on Friday.
In an interview with the BBC during the protest, Avenatti said that he participated in the event to help "make America America again," slightly twisting President Trump's famous 2016 campaign slogan "Make America Great Again."
"I think it's important to send a message to our brothers and sisters here in the U.K. and around the world that not all Americans support this president. There's millions of Americans who are outraged by his conduct and his behavior," Avenatti told the British news outlet.
He added that the most recent frustrations toward the Trump adminstration related to the potential rollback of reproductive rights due to conservative judge Brett Kavanaugh's nomination to the Supreme Court as well as the "zero tolerance" immigration policy that resulted in separating parents from their children at the southern border.
"I'm here to send a loud and clear message that there are millions of Americans that want to make America America again," he told BBC.
Avenatti first began his outspoken criticism of Trump while representing Stormy Daniels, the adult film star whose legal name is Stephanie Clifford and who sued the president over a so-called "hush agreement" involving a $130,000 payment from then-Trump lawyer Michael Cohen to keep an alleged affair secret.
But since then, the lawyer has begun attacking the White House's policies, including the administration's "zero tolerance" immigration strategy that penalizes those crossing the border illegally with criminal charges rather than civil charges. The move has resulted in the separation of families as parents await trial and children are placed in detention centers or foster care shelters around the country. Avenatti is representing over 100 parents trying to be reunited with their children.
Most recently, Avenatti has said that he would challenge Trump if he were to run for re-election in 2020, saying that America cannot afford to "relive 2016."
After the tweet, Avenatti confirmed his statement during an interview with CNN's Jim Sciutto.
"I'd be qualified because I have three things this president lacks," Avenatti said. "Brains, heart and courage. And I think I have those in spades compared to this president and I am deeply disturbed at the direction this country is taking."