Stormy Daniels, Michael Avenatti Share Online Threats They Receive: 'Hopefully Someone Kills Your Family'
Michael Avenatti, the lawyer for Stephanie Clifford—the adult film star known as Stormy Daniels—highlighted the online threats he and his client receive Tuesday in a tweet showing an alleged swear-laden email sent to him.
"Every hour we receive threats, vulgarities and outrageous email and letters," Avenatti told Newsweek. "People have showed up to my office.... We're not happy about it, but it's not going to stop us from fighting our case."
The tweet read: "Here is a glimpse into what we deal with on an hourly basis. Retweet if you are outraged by this type of behavior."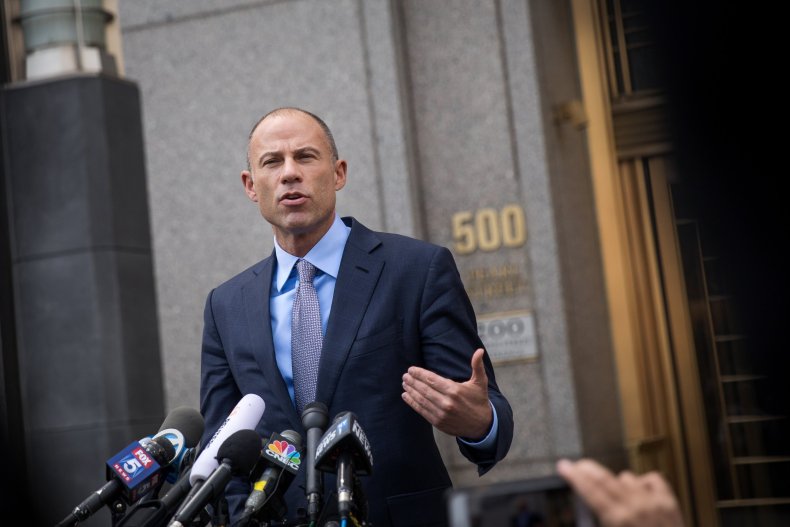 Daniels is suing to be released from a nondisclosure agreement she signed that came from Michael Cohen, President Donald Trump's embattled personal lawyer. She accepted $130,000 to stay quiet about an alleged affair she had with the president in 2006. Trump has denied the affair happened.
Cohen and Trump are seeking at least $20 million in damages, claiming that Daniels breached the contract. Cohen claims that he paid the money out of pocket, and Trump has said he didn't know about it.
Cohen, whose home and office were raided by the FBI earlier this month, is the subject of a federal criminal investigation into his business dealings. Cohen has been a longtime member of Trump's orbit and involved in his business affairs. A judge recently revealed that Fox News personality and reported Trump confidante Sean Hannity was also a client of Cohen's. Hannity has downplayed the connection, but Avenatti thinks it's "far more extensive."
The comment, made on CNN, caused Fox News's Brit Hume and Laura Ingraham to criticize Avenatti, who responded in a tweet and with a Dropbox folder of evidence.
Avenatti invited Hannity to have a discussion on the latter's show Tuesday. Avenatti told Newsweek he hadn't heard from him yet.
"I just reached out to him to have us on the show," Avenatti said. "I really hope he does. I would love to go on."