Michael Avenatti Wants to Fight Donald Trump Jr. for Charity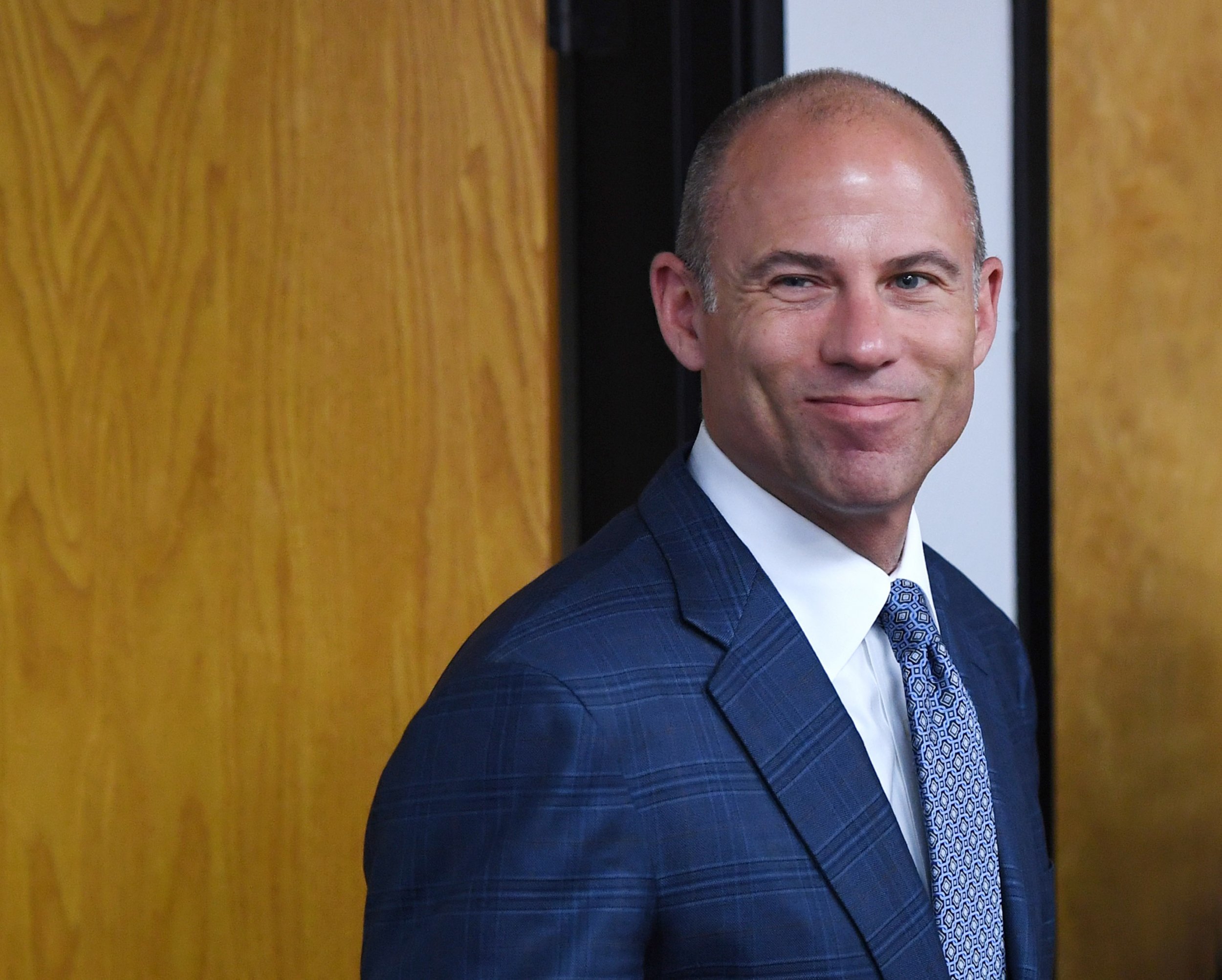 Attorney for adult-film actress Stormy Daniels, possible Democratic presidential candidate and Trump-critic Michael Avenatti proposed Tuesday that he and the president's eldest son, Donald Trump Jr., go head-to-head in a three-round mixed martial arts fight to raise money for charity.
Avenatti first mentioned the idea to NBC News senior media reporter Dylan Byers at a Vanity Fair Summit in Los Angeles, California. Byers posted about the exchange he had with Avenatti at lunch on Twitter, to which Avenatti confirmed by retweeting and saying it "would be for two great causes. I'm in."
Avenatti later specified that his portion of the proceeds would be evenly split between helping to rebuild Puerto Rico, a U.S. territory that has still not fully recovered since last year's Hurricane Maria devastated the island, and the Rape, Abuse and Incest National Network (RAINN), the country's largest anti-sexual violence organization. In the days after the September 27 testimony of Supreme Court Justice Brett Kavanaugh and sexual assault accuser Dr. Christine Blasey Ford, the organization said it saw a 338 percent increase in hotline traffic.
As of Tuesday afternoon, Trump Jr. had not responded to Avenatti's public proposal and could not be reached by Newsweek.
The two men are no strangers to quarreling and engaging in public spats with one another on the social media platform.
Just the day before, Trump Jr. tweeted that perhaps Avenatti should pair up with ex-Democratic Congressman Anthony Weiner, who is expected to soon be released from his 21-month prison sentence for sexting a minor, to run for president in 2020.
Avenatti shot back by implying Trump Jr. could be indicted as part of special counsel Robert Mueller's wide-ranging investigation into Russian election meddling, telling the president's son to "buckle up, Buttercup."
"If I were you, the last thing I would be doing is referencing other people getting out of federal prison," Avenatti said. "Because after you are indicted, you will likely be passing them on your way in. [By the way], they don't have silver spoons or gold toilets in the joint. Buckle up Buttercup."
In interviews with Fox News about his possible run for president to unseat Trump, Avenatti was labeled by onscreen headlines as a "creepy porn lawyer," leading some conservatives, including Trump Jr., to begin calling him that.
Trump Jr. was referring to Republican Senator Lindsey Graham's comments about a client of Avenatti, Julie Swetnick, who produced a sworn affidavit alleging Kavanaugh attended high school parties where girls were gang-raped. Swetnick's claims were not investigated by the FBI or the Senate Judiciary Committee because they were deemed not credible, despite the sworn affidavit. Swetnick was one of several women who ultimately came forward to accuse then-nominee Kavanaugh of sexual misconduct.
Avenatti responded to the president's son: "You haven't been paying attention. Your dad is the man who had unprotected sex with my 'porn star' client when your brother was 4 [months] old and your step mom was at home. How many other 'porn stars' has he slept with? You should leave this to the adults and go back to playing."
Avenatti is representing Stormy Daniels in her ongoing lawsuit against Trump, which alleges he made her sign a non-disclosure agreement after she was paid $130,000 in the run-up to the 2016 election to stay silent about an alleged affair.
Update: This story has been updated to include Avenatti's plan to evenly split his proceeds between helping Puerto Rico and RAINN.