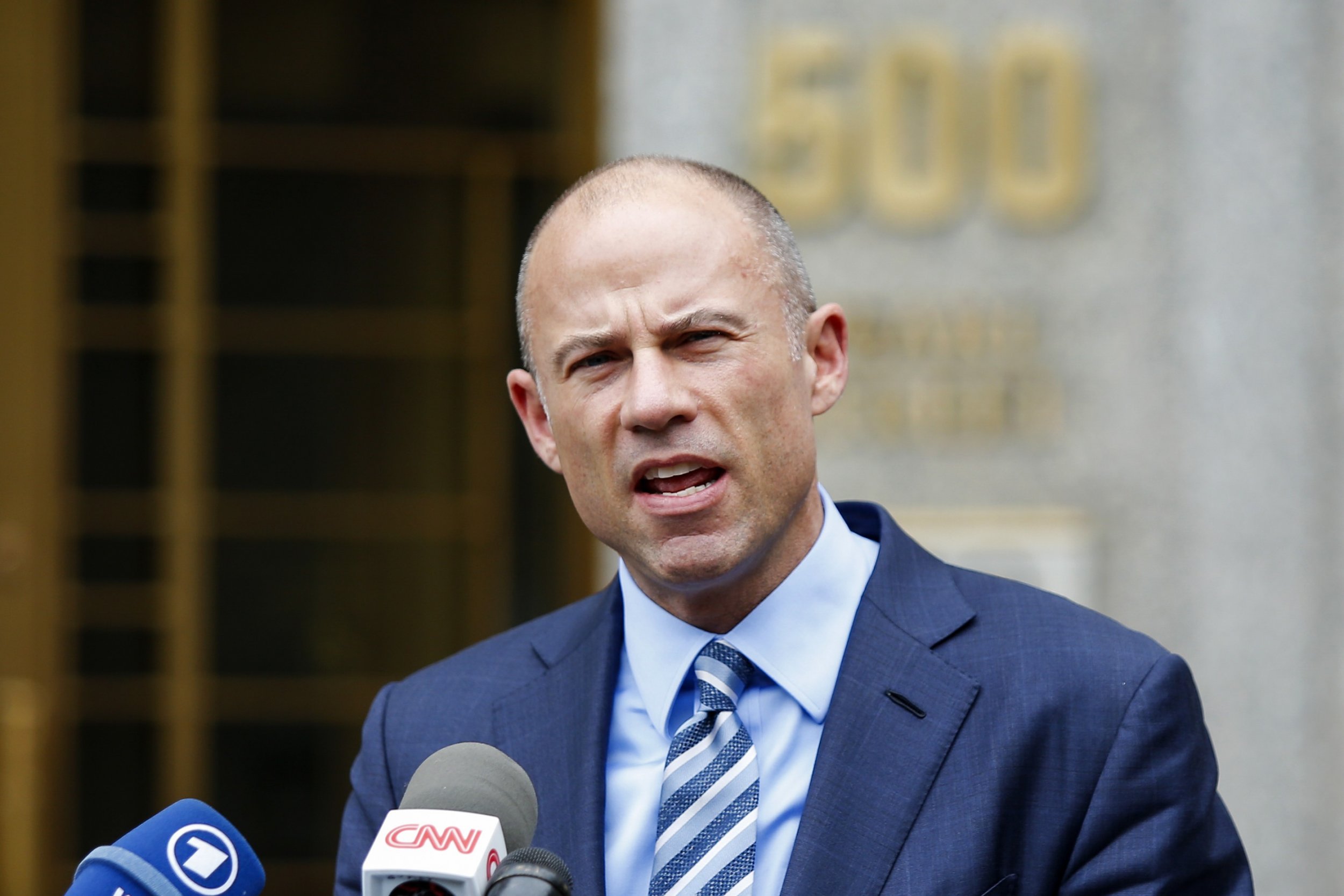 Michael Avenatti, the lawyer representing adult film star Stormy Daniels in her legal dispute with President Donald Trump, railed against the president's lawyer Rudy Giuliani over disparaging comments he made about the film industry. This time, Avenatti took the war of words one step further, calling on the public to submit proof that Giuliani's feelings about pornography may have differed from his public disavowals.
"I want to test Mr. Giuliani's claims of being adamantly against pornography and having no use for adult film stars," Avenatti tweeted on Saturday. "If anyone can provide me with any evidence of him voluntarily viewing pornography, I will protect you as a source and publish it. Let's PROVE the hypocrisy. #Basta."
His plea for information comes after Giuliani suggested that Daniels, whose real name is Stephanie Clifford, lacked credibility because of her work in the adult film industry. The 39-year-old performer is suing Trump and his embattled attorney Michael Cohen to toss out a confidentiality agreement she signed weeks before the 2016 election, which required her to keep silent about an affair she allegedly had with Trump in 2006. Trump has denied the affair, although Giuliani let it slip that he had reimbursed Cohen for the funds.
Giuliani first made the disparaging remarks about while at a Tel Aviv conference.
"Let me cross examine you," Giuliani said, directing his remarks at an absent Daniels. "Because the business you're in entitles you to no degree of giving your credibility any weight. I mean, she has no reputation. If you're going to sell your body for money, you just don't have a reputation. Maybe old-fashioned, I don't know."
Despite considerable backlash from sex work advocates, Giuliani doubled down on his comments on Thursday.
"If you're involved in a sort of slimy business, (that) says something about you -- says something about how far you'll go to make money," Giuliani told CNN on "Our real point about her is that she's not just generally un-credible, she's un-credible from the point of view of wanting to get money. She's a con artist."
Prior to asking people to submit proof that Giuliani viewed pornography, Avenatti called the Trump lawyer "piggish" and said the misogynistic comments warrant firing. Others, meanwhile, pointed out that the president had briefly appeared in films soft-core pornography produced by Playboy in 1994, 2000 and 2001, suggesting that Giuliani wasn't applying the same standards to Trump and the women who accuse him.
"I certainly hope that we're not going to reach a place where Rudy Giuliani is going to be the police that is going to decide which women deserve respect or not," Avenatti said. "His comments are piggish, they're outrageous, especially in today's day and age, and he should be fired immediately by the president."
Both Giuliani and Avenatti stump for their clients regularly on cable news, turning the legal battle over a confidentiality agreement into a constant, relentless back-and-forth. The legal case has also involved more players in earlier this week, with Daniels suing her former lawyer Keith Davidson for working against her interests when he advised her to sign the confidentiality agreement.
Through a spokesperson, Davidson said he would fight the charges.