Watch: Michael Avenatti Releases New Video of Immigrant Children Being Separated From Families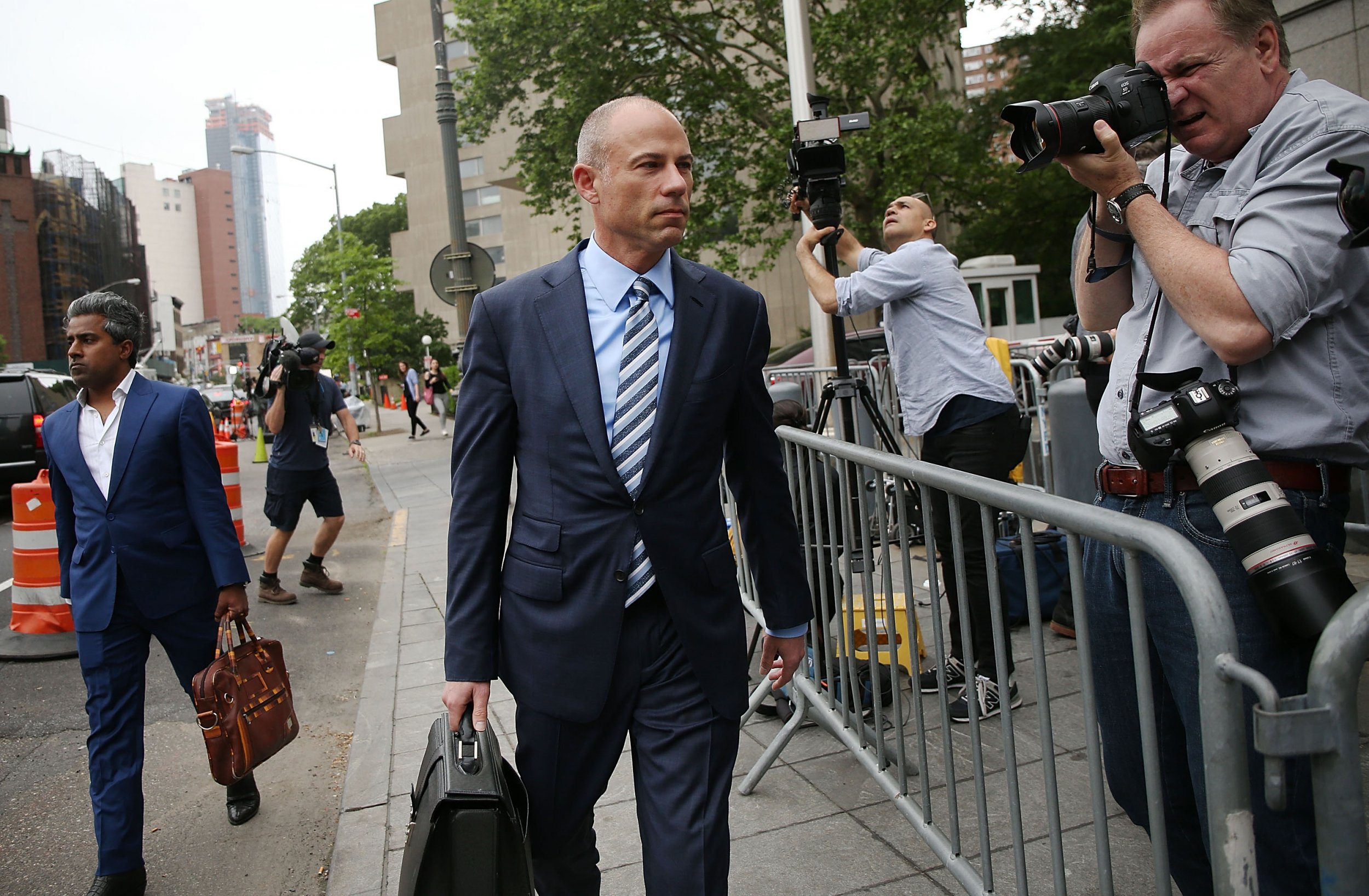 Michael Avenatti, who has risen to fame on television news as the lawyer for Stormy Daniels in her case against Donald Trump, attacked the president on another front Wednesday by leaking a video that apparently shows sad and crying children who were separated from their immigrant families due to a controversial administration policy.
Related: Michael Avenatti Claims He Rejected Republican Money Aimed at Harming Donald Trump
Avenatti released the video, shot on a cell phone by an employee of the Cayuga Centers facility in New York who later quit, on the CBS This Morning show Wednesday. A boy named Leo is shown with a fading smile when asked how he feels about being separated from his mother Lourdes, whom Avenatti represents.
"She had no idea where he was for the better part of three weeks and she was distraught over it," Avenatti told CBS News.
The mother and son were torn apart 48 hours after being caught at the Texas border last month, according to Avenatti. Lourdes was deported to Guatemala, while Leo is one of reportedly 243 children at Cayuga Centers, where they stay during the day before going to foster families at night.
A video also showed a girl named Jessica crying because she wants to talk to her mother.
"There's only seven for 65 case managers ... seven phones to make international calls," an employee at the facility is heard saying.
Avenatti, apart from representing Daniels, whose legal name is Stephanie Clifford, said he serves as the lawyer for more than 60 families separated from more than 70 children, and that 80 percent of them have been unable to contact their children or find out their location.
"In my view, the most important thing above all else is these children need to be reunited with their parents and it needs to happen now," Avenatti said.
Avenatti has raised eyebrows for recently focusing on the fallout from Trump's "zero-tolerance" policy that has led to family separation. He came to prominence earlier this year over Daniels's lawsuit regarding a nondisclosure agreement she signed to stay silent on an alleged affair with Trump. But he has recently branched out to attack the president in other areas.
The lawyer applauded "the bravery of my whistleblower client," the former foster facility employee, who provided video and images he shared on Monday night.
On Tuesday, he promised to continue releasing images, video and audio to media outlets "from this travesty."
"We gather more every time another whistleblower reaches out to us. We will not rest until all children are reunited with their parents," Avenatti tweeted.
Asked by CBS News' Vladimir Duthiers if he had a bone to pick with Trump, Avenatti responded, "No," and, "I have a problem with people that use children for pawns."
"We have only just begun…" he tweeted on Wednesday.