Michael Avenatti Joining London Donald Trump Protest: 'The Cause Is A Global One'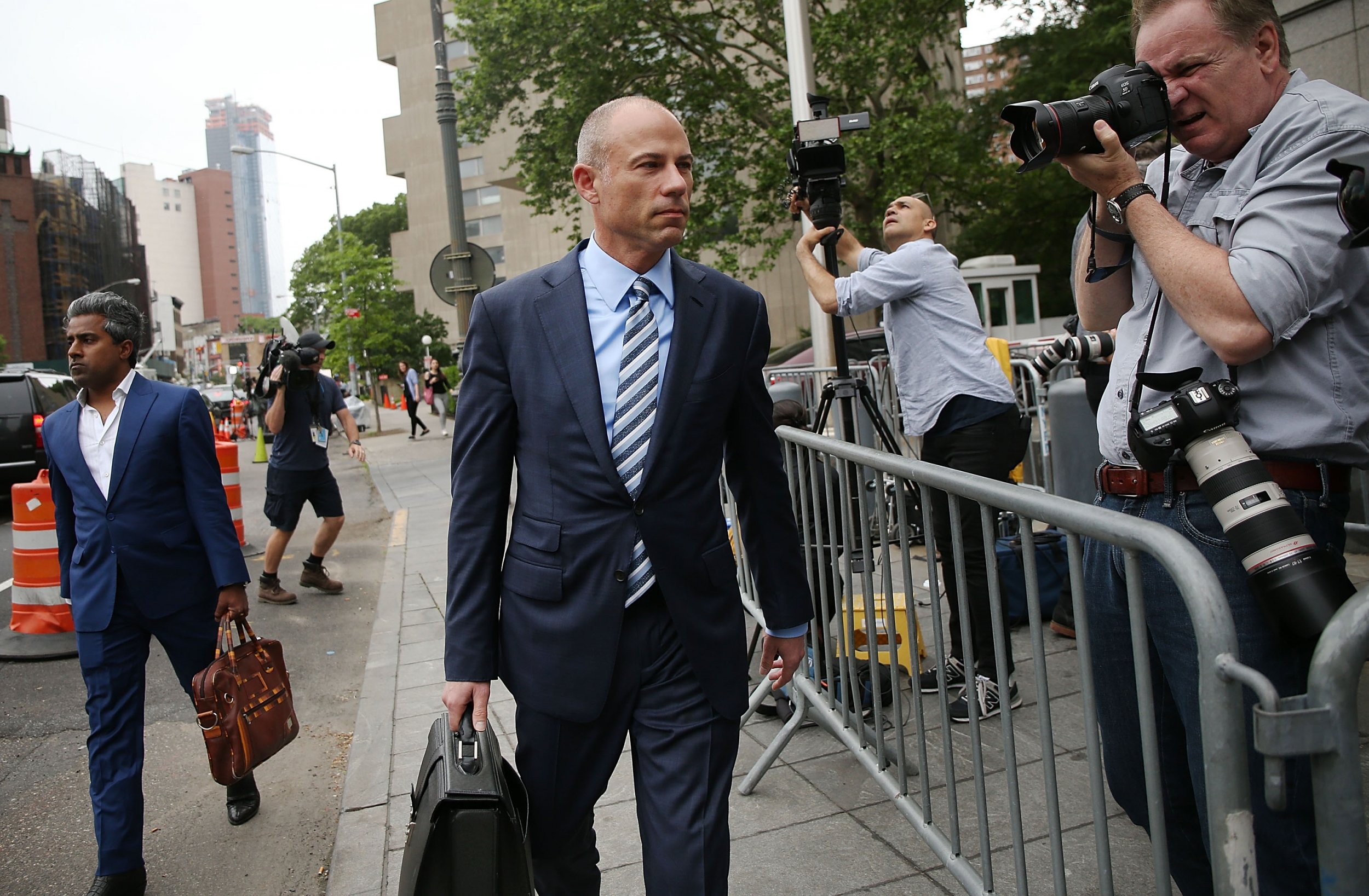 Among the thousands of people who plan to protest President Donald Trump's United Kingdom visit in London is one of his greatest thorns: Stormy Daniels's lawyer, Michael Avenatti.
Related: President Will Avoid 'Baby Trump' Blimp, London Protests During U.K. Visit
While several demonstrations, including a giant "Trump baby" blimp, are planned in the British capital, Avenatti has chosen to attend the Women's March. Trump plans to largely avoid the city during his visit.
"Looking forward to joining @SholaMos1 and tens of thousands of others in London for this incredible event Friday," Avenatti tweeted on Tuesday morning, referring to women's rights activist Dr. Shola Mos-Shogbamimu. "The cause is a global one, with enormous importance. #BringTheNoise #Basta #FightClub."
Avenatti quoted a tweet from the Women's March London listing some objectives of its march, which will start at 12:30 p.m. Friday outside Portland Place and end at Parliament Square.
"If you believe children shouldn't be separated from their families, If you believe women should have control over THEIR OWN bodies, If you believe that our planet is worth protecting, If you believe that racism should be fought every step of the way, Then you better make some noise," Women's March London tweeted on Sunday.
Avenatti—who is representing adult film star Daniels, legal name Stephanie Clifford, in her lawsuit against Trump over a nondisclosure agreement about their alleged affair—has emerged as an outspoken critic of the president across television networks. The attorney has also taken on cases of immigrant families who have been separated under the Trump administration.
Besides the Women's March on Friday, anti-fascist activists received approval to fly a 6-meter-tall blimp depicting an angry Trump wearing a diaper over the Houses of Parliament. In addition, protesters with the coalition Stop Trump will gather at Portland Place at 2 p.m. and march to Trafalgar Square, where they will stage a massive rally at 5 p.m.
Trump is scheduled to arrive at an airport in London on Thursday night and stay at the U.S. ambassador's home in Regent's Park in London. He will have dinner at Blenheim Palace and meet with British Prime Minister Theresa May at Cheques and Queen Elizabeth II at Windsor Castle, away from London.
Officials have denied that the meetings were purposefully set away from the protests.
"No, the president is not avoiding anything," U.S. ambassador to the U.K. Woody Johnson said last week. "The president is merely trying to get as impactful a trip as he can get in a 24-hour period."
"Prime ministers frequently make use of Chequers for meetings with foreign leaders," a spokesperson for May said.