Michael Avenatti Says Michael Cohen Tried to Stop Stormy Daniels Hiring a 'Competent' Lawyer
Stormy Daniels's lawyer Michael Avenatti on Friday morning tweeted a screenshot of an email that President Donald Trump's personal lawyer Michael Cohen sent to Daniels's attorney at the time, expressing concern that the adult film star, whose legal name is Stephanie Clifford, was seeking additional legal help.
Related: Michael Cohen 'Selling Access' to Trump and Should Release Bank Statements, Michael Avenatti Says
In the email, from February 22, 2018, Cohen wrote: "It is my understanding that Ms. Clifford has or is seeking the advice of additional counsel regarding the above matter," referring to the subject line, "PP -vs-DD NDA," which pertains to the nondisclosure agreement Daniels is suing Trump over.
"Under no circumstances should you forward this document or the exhibits to anyone without my express written consent," Cohen wrote to Keith Davidson, who is no longer representing Daniels.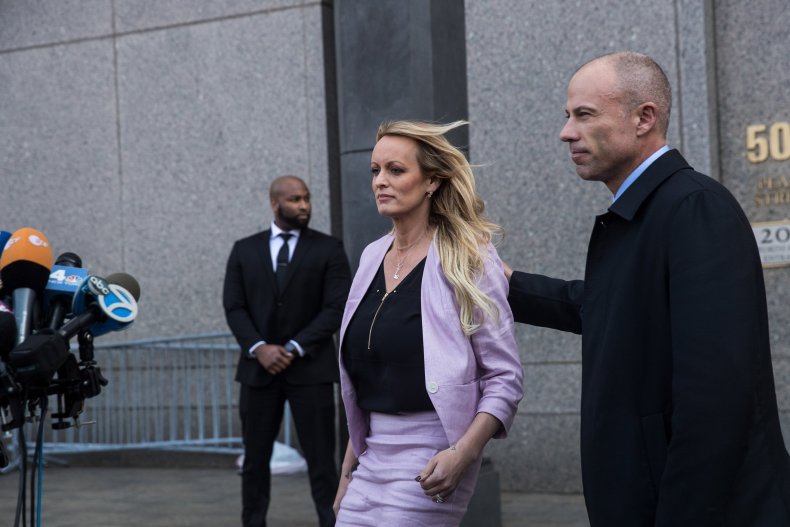 Avenatti, who subsequently became Daniels's attorney, tweeted that the email showed Cohen did not want her to retain "competent counsel" like himself.
"Knowing what we know now, no wonder Mr. Cohen was doing everything he could to interfere with Ms. Daniels' efforts to get new counsel," Avenatti tweeted. "He was desperate to avoid the cover-up from surfacing and was afraid that competent counsel would expose him and Mr. Trump. #MoreToCome #Basta."
Avenatti then addressed the subject line of Cohen's email.
"He has claimed in the case that DD was never a party to the NDA. But he specifically described it as the "PP vs DD NDA" in this email (his words)," Avenatti tweeted. The agreement, which Daniels claims is invalid because Trump did not sign it, uses the pseudonyms "Peggy Peterson" and "David Dennison" for Daniels and Trump, respectively.
Avenatti has repeatedly called out Cohen, who is under criminal investigation for his business deals including the nondisclosure agreement for which he paid Daniels $130,000.