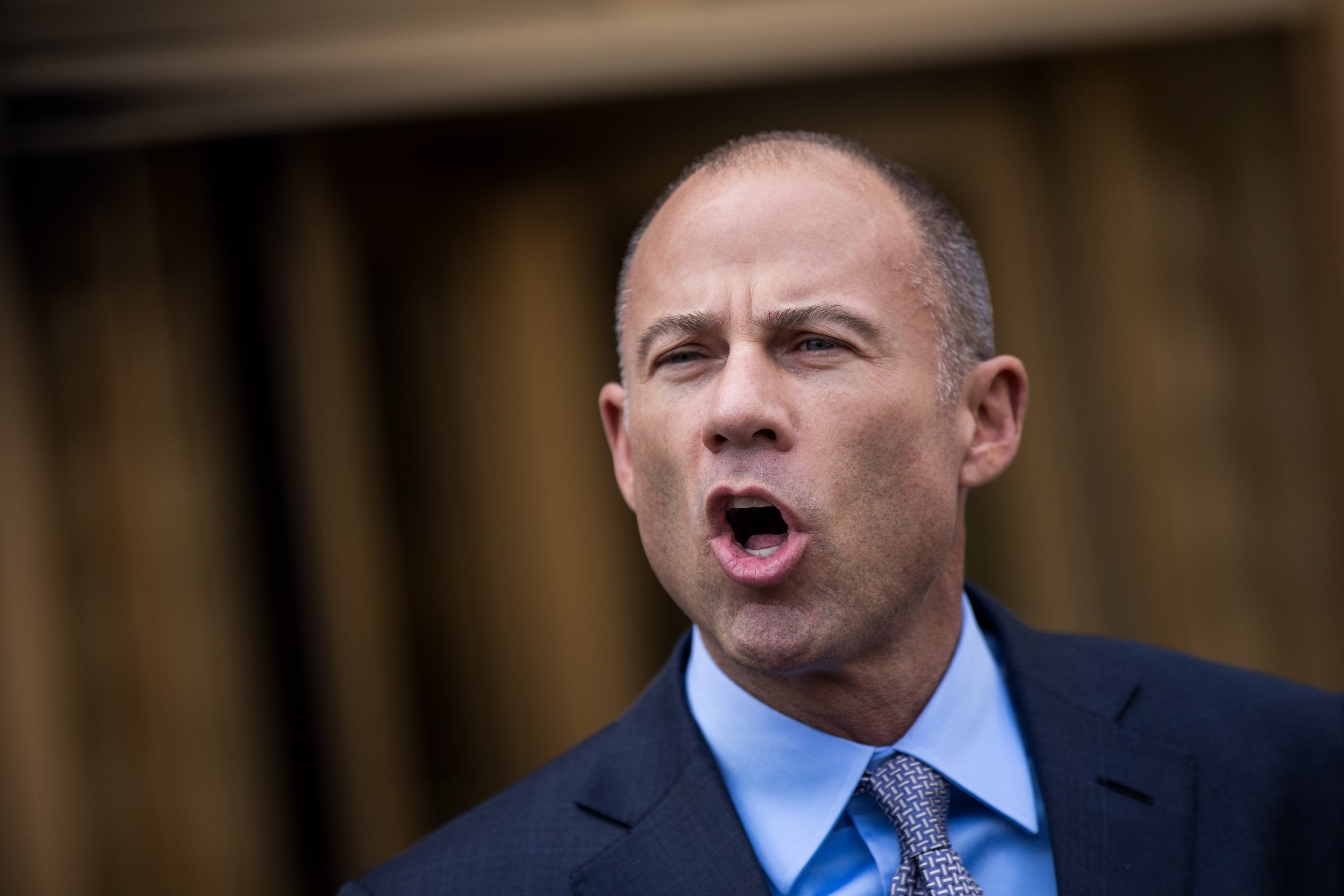 Stormy Daniels's attorney Michael Avenatti has made a name for himself while criticizing the actions of President Donald Trump and his lawyer Michael Cohen, who arranged a nondisclosure agreement for Daniels, but an email sent by Avenatti suggests he took a page out of their playbook.
In an email posted on Twitter Monday morning by Peter Hasson, a reporter for the conservative website The Daily Caller, Avenatti threatened to sue the website, Hasson and his colleague Joe Simonson if they continued to publish stories scrutinizing his business deals.
Related: Stormy Daniels's lawyer Michael Avenatti says Pathetic' Trump and Michael Cohen are in 'panic mode'
The email from Avenatti, which started with "Off the Record," was shared by Hasson a day after The Daily Caller published a story stating that Avenatti "has his own questionable history," a past "littered with lawsuits, jilted business partners and bankruptcy filings," and that people described him as "ruthless, greedy and unbothered by ethical questions."
In his tweet, Hasson wrote that Avenatti tried to call the email off the record, "which of course aren't terms I agreed to since it was an uninvited email."
Avenatti's email, with the subject line "Cut it Out," stated, "Let me be clear. If you and your colleagues do not stop with the hit pieces that are full of lies and defamatory statements, I will have no choice but to sue each of you and your publication for defamation."
"During that process, we will expose your publication for what it truly is. We will also recover significant damages against each of you that participated personally," the email read. "So if I were you, I would tell Mr. Trump to find someone else to fabricate things about me. If you think I'm kidding, you really don't know anything about me. This is the last warning."
Avenatti threatening tone bears a striking resemblance to that of the president, whom his client Daniels, whose real name is Stephanie Clifford, is suing over a nondisclosure agreement regarding an alleged affair. Clifford claims the agreement is invalid because Trump did not sign it.
Trump and Cohen, also similarly, have on many occasions threatened journalists who cast them in a negative light. Avenatti did not immediately respond to a request for comment from Newsweek on Monday.