Michael Avenatti Ordered to Pay $4.85M to Attorney at Former Law Firm in Pay Dispute
Michael Avenatti, the attorney representing adult film star Stormy Daniels, whose real name is Stephanie Clifford, has been ordered to pay $4.85 million to settle a dispute with an attorney at his former law firm.
Los Angeles Superior Court Judge Dennis Landin ordered Avenatti on Monday to hand over the hefty sum to attorney Jason Frank, who claimed Daniels's lawyer owed him millions for previous work done while at the Eagan Avenatti LLC law firm, The Associated Press reported.
Frank alleged that Avenatti's firm had misstated its profits and claimed he was still owed millions. Landin ruled that Avenatti should be required to pay the money, as he had already personally guaranteed a settlement with Frank.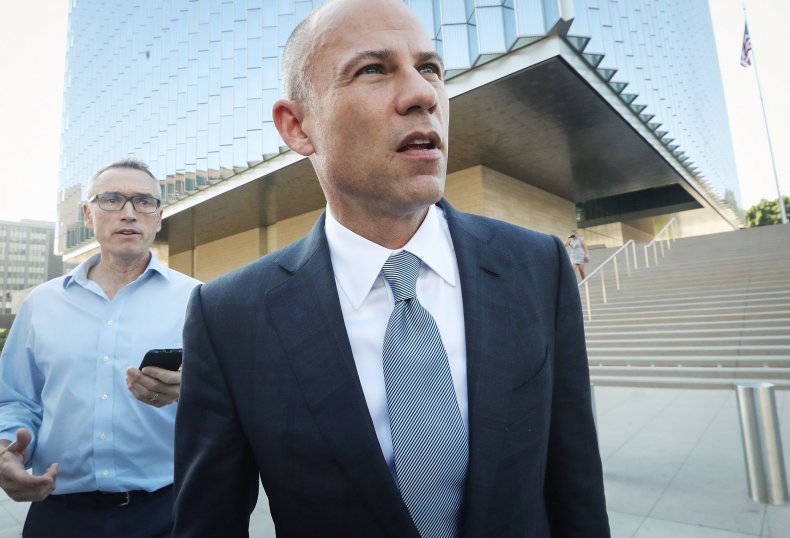 The Superior Court judge issued his ruling after rejecting a request from Avenatti to have the case moved to federal court. The $4.85 million Avenatti has been required to pay comes in addition to another $10 million a U.S. bankruptcy court judge ordered Avenatti's former firm to pay Frank in May.
In July, the U.S. Department of Justice accused Avenatti, who has suggested he might run for president in 2020, of making misrepresentations in the bankruptcy case, asserting that Eagan Avenatti LLC owed more than $440,000 in unpaid federal taxes.
In addition to his own court struggles, Avenatti also experienced a recent blow in representing Daniels, after a federal judge dismissed a defamation lawsuit filed by the adult film star against President Donald Trump, accusing the president of making a "hyperbolic statement" against a political rival when he tweeted about a composite sketch Avenatti had released.
Daniels launched the lawsuit against Trump in April, after the president said a composite sketch of a man she claimed threatened her in 2011 to stay quiet about an alleged affair with Trump in 2006 was a "con job."
The adult film star is also suing the president and his former personal attorney, Michael Cohen, over a nondisclosure agreement on the alleged affair, arguing that the deal was null because Trump never signed it himself.
Trump, Daniels and Avenatti were engaged in a Twitter spat after Daniels's lawsuit was thrown out, with the president calling the adult film star "horseface" and Avenatti a "third rate lawyer."
Daniels hit back at the president on Twitter, tweeting, "Ladies and gentlemen, may I present your president. In addition to his…umm…shortcomings, he has demonstrated his incompetence, hatred of women and lack of self-control on Twitter AGAIN! And perhaps a penchant for bestiality," the adult film star said, referring to Trump's "horseface" comment. "Game on Tiny," she added.
Avenatti also waded into the Twitter spat, calling the U.S. leader a "disgusting misogynist" over his comments and telling the president to "bring everything you have."