Michael Avenatti Queries Stormy Daniels About a Haunted Doll Named 'Susan'
Michael Avenatti questioned Stormy Daniels about a haunted doll named "Susan" who calls her "mommy" while cross-examining her at his fraud trial Friday.
Avenatti was granted his request to represent himself earlier this week at his trial for wire fraud and aggravated identity theft charges involving his prior representation of Daniels, an adult film star. He cross-examined Daniels on Friday for a second time regarding allegations that he stole $300,000 she was supposed to receive from a publisher for writing a book on an alleged sexual tryst with former President Donald Trump, the Associated Press reported.
Along with the story of the haunted doll, Avenatti questioned Daniels about other stories of ghost encounters she told on her "Spooky Babes" show website on living in a New Orleans house in 2019 that she said was haunted, according to the AP.
The AP reported Daniels was asked if she once said: "I should keep my mouth shut because me going around saying I see dead people and I hear voices can have a pretty terrible effect on these open court cases."
She said she did, according to the AP.
Avenatti asked if the encounters in the home, which she has moved out of, included "shadow figures and unexplainable sounds and voices that prowled your home," the AP reported. Daniels said yes.
According to the AP, when Avenatti asked if it made her life impossible, she responded with: "Correct."
He also asked Daniels if her partner she was with while living at the house questioned her sanity, the AP reported.
"Yes, this is all documented," she said, the AP reported.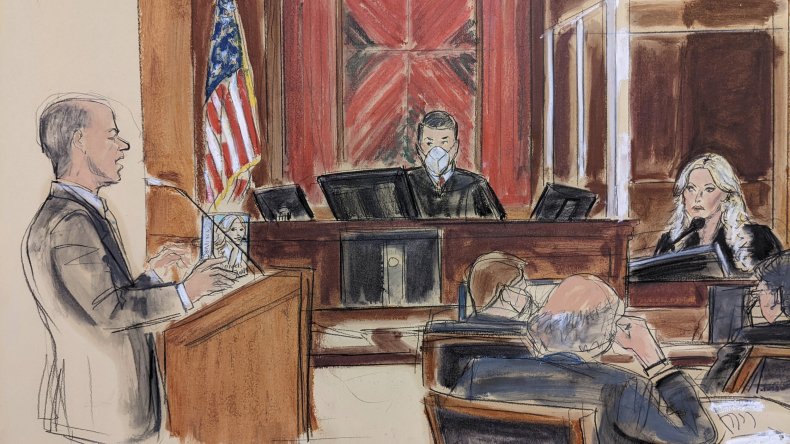 Along with Daniels' stories of ghostly encounters, Avennati asked Daniels about public statements she previously made saying she hoped he would be raped in prison, according to the AP. She acknowledged that she said those things on both a podcast and Twitter.
Opening statements for the trial started Monday, Jan. 24.
Daniels began testifying on Thursday. She said then that Avenatti stole from her and lied.
Avenatti said he was "strongly leaning in favor" of testifying in his defense after jurors left the courtroom, according to Reuters. U.S. District Judge Jesse Furman said Avenatti could write out questions for one of the lawyers to read if he testifies.
Assistant U.S. Attorney Robert Sobelman said the prosecution expects to rest its case next Monday, Reuters reported. Furman also told jurors they might start deliberating next week, the AP reported.