Is Michael Avenatti Running for President? Attorney Has Become a Fixture at Democratic Events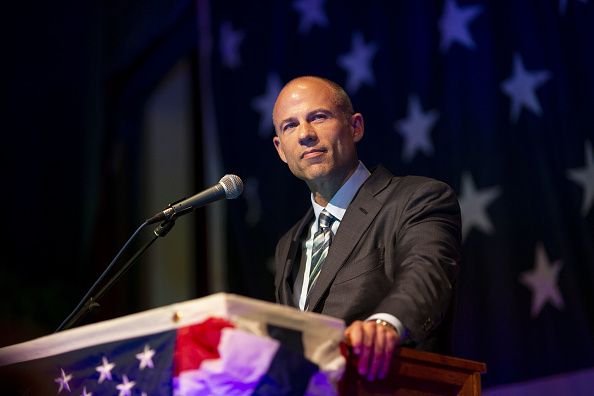 Michael Avenatti has hinted at the possibility of a 2020 presidential run against Donald Trump, and his actions over the past two weeks seem to prove it.
The attorney who first made headlines for representing adult film star Stormy Daniels in her lawsuit against the president has been a near constant fixture at Democratic events across the country for the past several weeks. As CNN reports, Avenatti has appeared at five different progressive, political events in just two weeks. On Saturday he will speak at Hillsborough County Democrats Kennedy King Dinner in Florida.
He has been to what would be states on the campaign trail, including Ohio, Pennsylvania and Florida. The lawyer also told CNN that "obviously, New Hampshire is the second state that ultimately picks a Democratic nominee. In the event I were to run, it's important to be there."
When Avenatti first floated the idea of possibly launching a presidential campaign, many thought it was a stunt to irritate Donald Trump. Avenatti has become an outspoken critic of the president and his policies over the past few months, first representing Daniels and then going on to represent immigrant children and their families as the Trump administration cracked down on immigration at the southern border.
In the beginning, his attacks at the president included taunts like asking Twitter users what nickname they should give the president ('Don the Con' was the winner) and jabbing at the president's personal attorney Rudy Giuliani's history of watching pornography.
Then, Avenatti began to act more and more like a potential candidate. He even came out with a potential slogan, slightly changing the phrase made famous by former First Lady Michelle Obama.
"When they go low, I say, we hit harder," Avenatti said during a speaking slot at a fundraiser in Iowa alongside two politicians who have declared their intention to run for president in 2020. The statement was met with applause from the audience. Michelle Obama during the 2016 campaign had said that ther advice was to always "go high" and when other went low.
Avenatti also said at the event that Democrats have to stop with the niceties and fight "fire with fire" at the polls.
Alongside his presence at high-profile political events, the attorney has also put out his position on many hot-button political issues on his social media accounts. On Twitter he put out a document called "What I Believe" that highlighted his opinions on medicare for all, the economy and immigration.
Avenatti says he will fully back unions and will work to protect workers' rights. He says he believes that all Americans should have access to affordable health care. On immigration he says we need a strong border but also that the U.S. should be welcoming of those coming to the country seeking a better life.
Avenatti told Newsweek last month that he absolutely believes he could beat Trump if the two went head-to-head in 2020.