Michael Avenatti Says Domestic Violence Arrest Has Improved His Chances of Beating Donald Trump in 2020
Michael Avenatti's critics say that his arrest last month on suspicion of domestic violence has ruined his chances as a 2020 presidential candidate, but the lawyer thinks otherwise.
"I think the field is shaping up to be even more advantageous for someone like me, not less," Avenatti told Politico in a report published Sunday. "I think my chances have only gone up, not gone down."
Avenatti declined to elaborate beyond saying he will be fully exonerated when evidence and facts regarding the matter come to light.
The Politico story had a headline saying Avenatti "crashes and burns" and stated that "in just a matter of weeks, Avenatti's fortunes have taken a nosedive, rapidly downshifting him from 2020 presidential prospect to political pariah."
Avenatti was arrested November 14 after actress Mareli Miniutti alleged that he physically and verbally abused her. The Los Angeles district attorney's office did not press felony charges against Avenatti, but he could possibly face misdemeanor charges. The lawyer has adamantly denied the allegations by Miniutti, who was granted a restraining order against him.
Avenatti, who gained national attention representing adult film star Stormy Daniels (real name Stephanie Clifford) in her lawsuit against President Donald Trump, has kept a lower profile since his arrest. Last week, Daniels claimed that Avenatti refused to disclose details on how money raised through crowdfunding to pay her legal bills was spent. She also said she was not made aware of a second crowdfunding effort.
Avenatti told Politico that he has given Daniels a "full and complete accounting" of the CrowdJustice fundraiser and that he requested that the latest page be removed from the website. On Sunday, Avenatti and Daniels said they have worked out their differences, and the lawyer said he would be in court in California fighting for her case on Monday.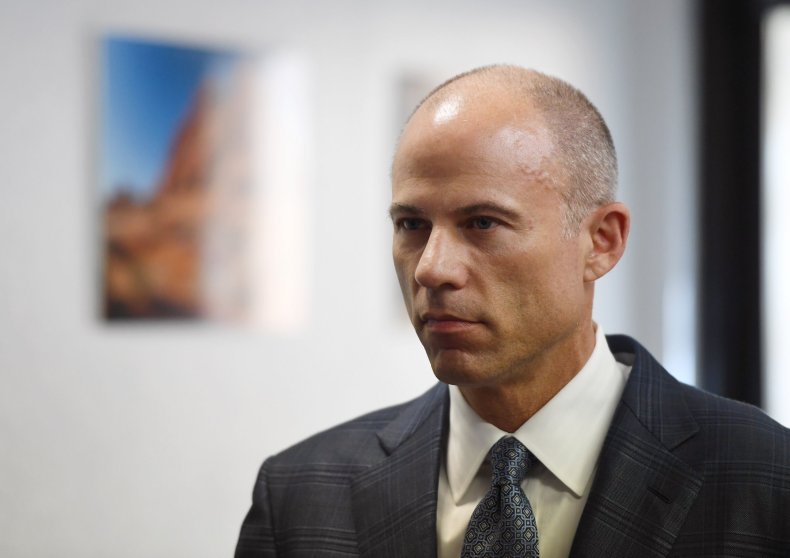 The Politico story argues that "there's no stronger evidence of Avenatti's diminished position than his absence from the debate surrounding former Trump attorney Michael Cohen." Last week, Cohen pleaded guilty to lying to Congress when he tried to downplay the extent of his discussions with Trump about a proposed real estate project in Moscow.
Cohen, Trump's longtime personal lawyer, arranged a nondisclosure agreement with Daniels and made a $130,000 payment to her in October 2016 to keep her quiet about an alleged affair she had with Trump.
Avenatti addressed the latest news on Cohen on Wednesday afternoon.
"It will be interesting next Wednesday to see if Michael Cohen is immediately taken into custody to begin serving a lengthy prison sentence for his multiple federal felonies," Avenatti tweeted. "The judge is not a pushover and will likely appreciate that he can cooperate with Mueller from prison."