Michael Avenatti Says He Was Mail Bomber Target—But Twitter Users Aren't So Sure
Michael Avenatti, the attorney for adult film star Stormy Daniels (real name Stephanie Clifford), has tweeted a claim that he was a target of mail bomb suspect Cesar Sayoc. But some Twitter users haven't taken kindly to the claim.
Earlier this month, several crude explosive devices were mailed to prominent Democrats and critics of U.S. President Donald Trump, including President Barack Obama, former Secretary of State Hillary Clinton and former Vice President Joe Biden.
"I was informed this afternoon by the FBI that I was targeted by Cesar Sayoc. I applaud the hard working men and women of the FBI for his arrest and their continuing investigation. At some point, Trump will be held accountable for his role in the events of the last few weeks," Avenatti tweeted Tuesday.
Some users responded with ire to the statement. "Am thinking Michael made this up to make himself look important," wrote user Nick, whose tweet, as of 3:50 a.m. ET, has 205 likes. "Dude your 15 minutes are up," tweeted JLGlück. "Dude. Just stop," said user hohoifkak2020.
Many users offered their support for the lawyer. "I was waiting for this tweet, unfortunately. Please stay safe," wrote Tracie. "Thank God he is behind bars," Fiona Doyle tweeted. "Hopefully any copycat #MAGA fans of @realDonaldTrump will think twice before inflicting terror on American Patriots."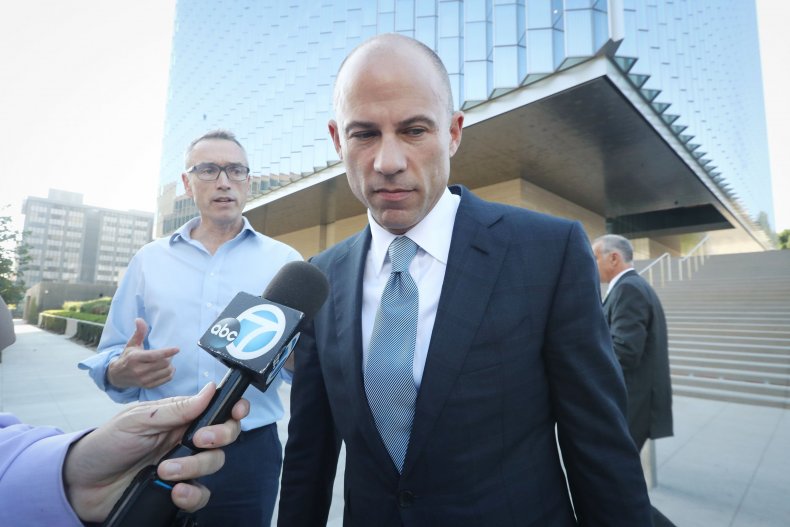 Media outlets, including CNN, The New York Times and NBC, reported Sayoc had compiled a list of at least 100 potential targets, quoting unnamed law enforcement officials and federal authorities.
A suspicious package addressed to CNN forced the evacuation of the network's New York office on Wednesday October 24. Donald Trump is a prominent critic of the network, which he accuses of "fake news" and liberal bias on a semi-regular basis. Further intercepted suspicious items have been addressed to the network, CNN reported.
Florida man Sayoc, 56, was arrested Friday on suspicion of sending at least 14 pipe bombs to critics of Trump. The grocery worker, pizza delivery man and former stripper was a vocal Trump supporter, having attended political rallies in favor of the businessman and politician.
His van was plastered with stickers including one which read "CNN Sucks." According to Reuters, the New York City native was an outspoken critic of Democrats, Muslims and liberals on his social media accounts.
Fingerprint and DNA evidence led the FBI to Sayoc, who was arrested after a four-day manhunt. He remains in custody.