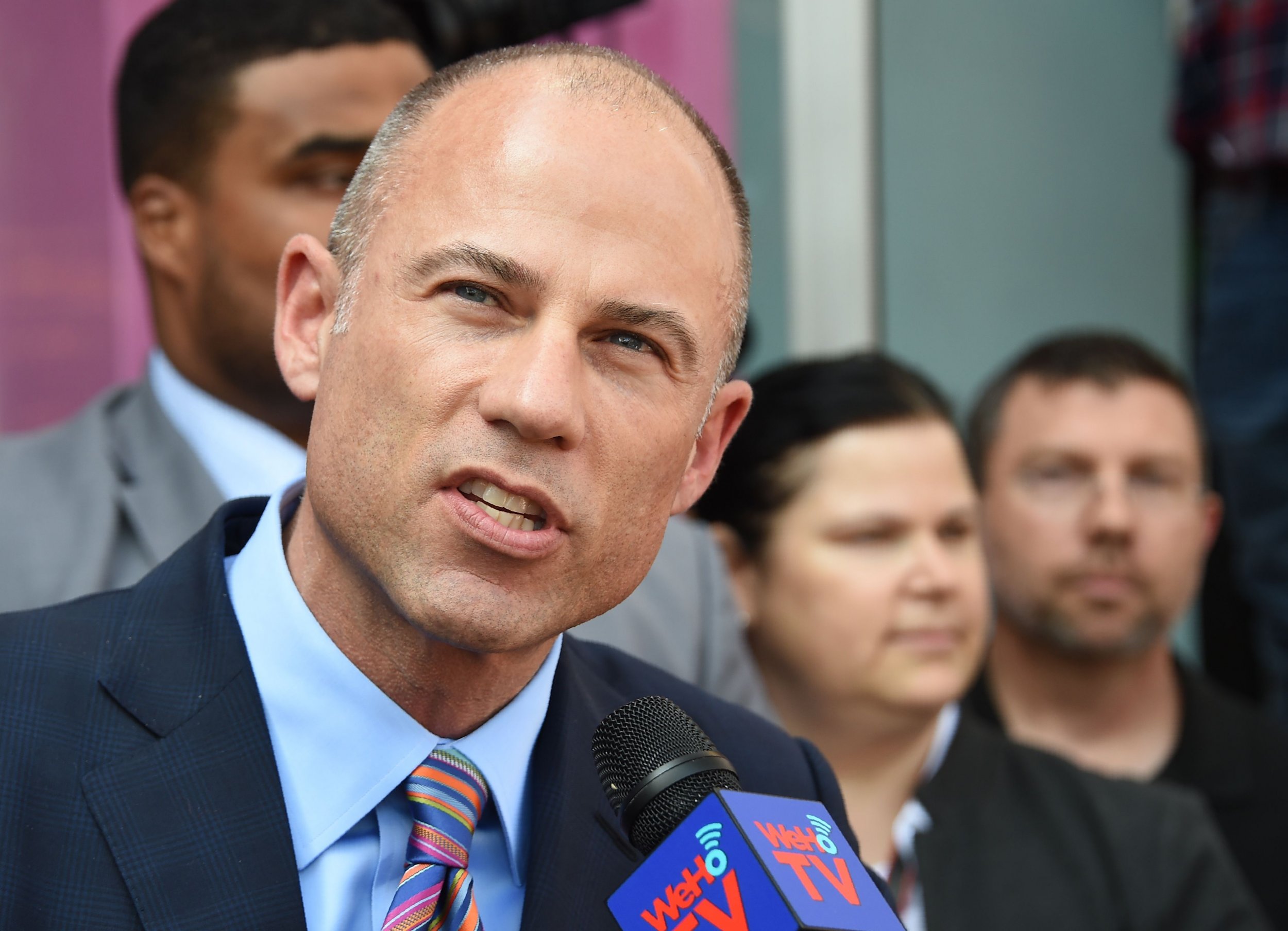 Michael Avenatti, the lawyer who rose to prominence representing adult film star Stormy Daniels, attacked President Donald Trump on Independence Day and said for the first time that he "absolutely" believes he could beat Trump in a potential 2020 presidential matchup.
Avenatti told Newsweek on Wednesday that he "yes, absolutely" believes he could prevail over Trump—if he decided to run. "I think I would be his worst nightmare," Avenatti said.
Related: Michael Avenatti to Critics: Accept the 'Huge Amount of Success That We've Had' in Stormy Daniels Case
"I think it would be an extremely contentious campaign, no holds barred, and very close," Avenatti said of a hypothetical race between Trump and him running as Democratic Party candidate.
The lawyer also said he's "a long way from deciding if I'm going to run or not," and that he introduced the election topic in response to a question by one of his Twitter followers.
Avenatti had tweeted the the New York Daily News cover depicting Trump as a clown on Wednesday morning. "The clown who plays king can't overthrow the bedrock values this nation was founded on 242 years ago today," the cover reads.
In his tweet, Avenatti wrote, "I always liked the Daily News! Be clear—only a street fighter has a chance at displacing the 'King.' Otherwise, this country and its principles will be in pieces and non-recognizable. #FightClub #Basta."
"When are you announcing your 2020 run?" HillReporter.com editor Brian Krassenstein replied.
"IF (big) he seeks re-election, I will run, but only if I think that there is no other candidate in the race that has a REAL chance at beating him," Avenatti responded. "We can't relive 2016. I love this country, our values and our people too much to sit by while they are destroyed. #FightClub #Basta."
Avenatti elaborated to Newsweek that he believes there is a "small group of people that identify as street fighters that could potentially beat Trump in an election," and that he would not name the individuals but "I could prevail."
"The election in 2020, if he is still in office, will require a non-establishment candidate," Avenatti said. "Some weak policy wonk isn't going to cut it."
Other candidates "certainly have a chance" against Trump, but the list is not long, Avenatti said. The lawyer said an honest discussion with highly active Democratic Party members would reveal the "field thus far is uninspiring, with a few exceptions" he would not disclose.
"Some of the establishment candidates that I have heard may run, they may be able to get through the primary, but they will be crushed by Mr. Trump come the general election," Avenatti said. "If people believe that some traditional, weak-kneed career politician can beat this guy, they're fooling themselves and setting themselves up for a repeat of 2016."
Since becoming a national television star for representing Stormy Daniels—whose legal name is Stephanie Clifford—Avenatti has sparked some comparisons to the president for being outspoken and unrelenting when attacking opponents.
But he has previously denied similarities to Trump.
"I'm not a guy that was born with a silver spoon in my mouth and a real estate portfolio in Manhattan," Avenatti said at the time. "I'm a street fighter with an Ivy League degree."
On Wednesday, Avenatti said his position is like that of many other Americans.
"There's only two questions that matter as it relates to 2020," Avenatti said. "One, who can beat Trump, and two, would they be better or worse than Trump."