Michael Avenatti Says He's Enjoying Living in Donald Trump's Head 'Rent-Free'
Lawyer Michael Avenatti has responded to President Donald Trump's repeated description of him as "a low-life" by saying, "I am thoroughly enjoying living in your head rent-free, Donald Trump."
Avenatti, who is representing a woman who claims to have been sexually assaulted by Supreme Court nominee Brett Kavanaugh, was referenced by Trump during his press conference on Wednesday when asked about the Kavanaugh case.
Responding to a question from a reporter who asked the president whether he thought the women accusing Kavanaugh of sexual misconduct were "liars," Trump said: "I can't tell you. I have to watch tomorrow. I have to read."
He added, "I just heard about one a little while ago. I can tell you her lawyer is a low-life." Trump was referring to Julie Swetnick's lawyer, Avenatti, who also represents adult film star Stormy Daniels, who claims she had an extramarital affair with Trump in 2006.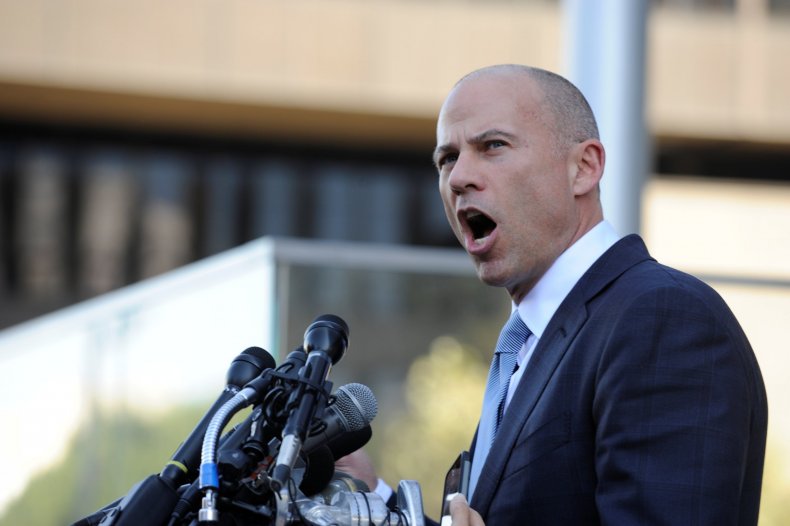 The president's comments came following a tweet in which he again referred to Avenatti as a low-life, saying: "Avenatti is a third-rate lawyer who is good at making false accusations, like he did on me and like he is now doing on Judge Brett Kavanaugh. He is just looking for attention and doesn't want people to look at his past record and relationships — a total low-life! "
Asked about the president's comments in an interview with MSNBC host Ari Melber, who suggested that Trump was attempting to imply something negative about Swetnick based on her association with Avenatti, the lawyer replied, "I think that's a ridiculous criticism."
He added, "One doesn't have anything to do with the other. That declaration is not a declaration from Michael Avenatti. It's not signed by Michael Avenatti. It is signed by my client, Julie Swetnick. These are her facts. These are her allegations. I am her lawyer."
Avenatti has previously suggested he would consider running for president in 2020 to get Trump out of office.
"But for Donald Trump to call me a low-life, he knows nothing about me. He knows nothing about the last 20 years of my practice, a billion dollars in verdicts and settlements. I'm highly educated. I've been very fortunate over the years. I would venture to say that I have a hell of a lot more class than Donald Trump has ever had," he said.