Michael Avenatti Says Michael Cohen Prosecutors Canceled Meeting with Stormy Daniels to Avoid Publicity
Michael Avenatti, attorney for adult film star Stormy Daniels, whose real name is Stephanie Clifford, said that prosecutors told him they had canceled a meeting with his client over their concern about the media attention it was attracting.
Daniels was scheduled to meet prosecutors in the Southern District of New York on Monday to discuss potential grand jury testimony regarding a $130,000 payout she received from Michael Cohen, former attorney to President Donald Trump, reported The Washington Post.
Daniels said she had an affair with Trump in 2006 and was paid the money to stay silent. The president denied that he had had an affair with Daniels.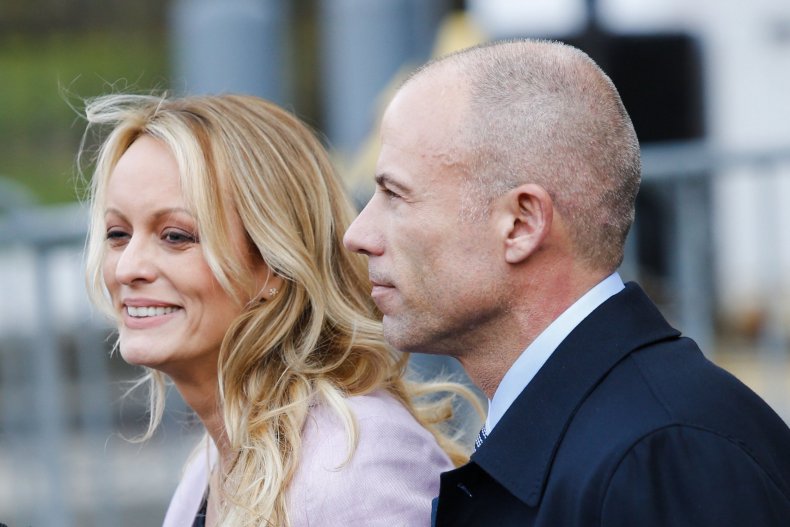 Avenatti and Daniels have been cooperating with prosecutors, and have handed over subpoenaed documents regarding the $130,000, which was paid out days before the 2016 presidential election, sources familiar with the investigation told the Associated Press.
In a series of tweets on Sunday night, Avenatti voiced his frustration about the canceled meeting.
"So I was just informed by the US Attys office that they are canceling the mtg tmrw scheduled with me and my client (for weeks) because the press found out about the mtg and they can't handle a few cameras outside their offices," tweeted Avenatti.
"If they consider this a big deal, how will they ever bring any serious criminal charges against Cohen et al., let alone handle a trial, in such a high profile matter? We have bent over backwards to accommodate them. This is unheard of. We remain willing to cooperate but something isn't right..."
The Justice Department has not responded to a request for comment.
Cohen is at the center of a federal investigation into the money paid to Daniels for potential campaign finance law violations. He is also being investigated for bank and wire fraud.
Trump initially denied knowing about the payment, but he has since revised his story and now says that his personal money rather than campaign funds was used to reimburse Cohen for the payment.