Michael Avenatti Says Rudy Giuliani 'Must Be Fired By Mr. Trump NOW' Over Stormy Daniels Comments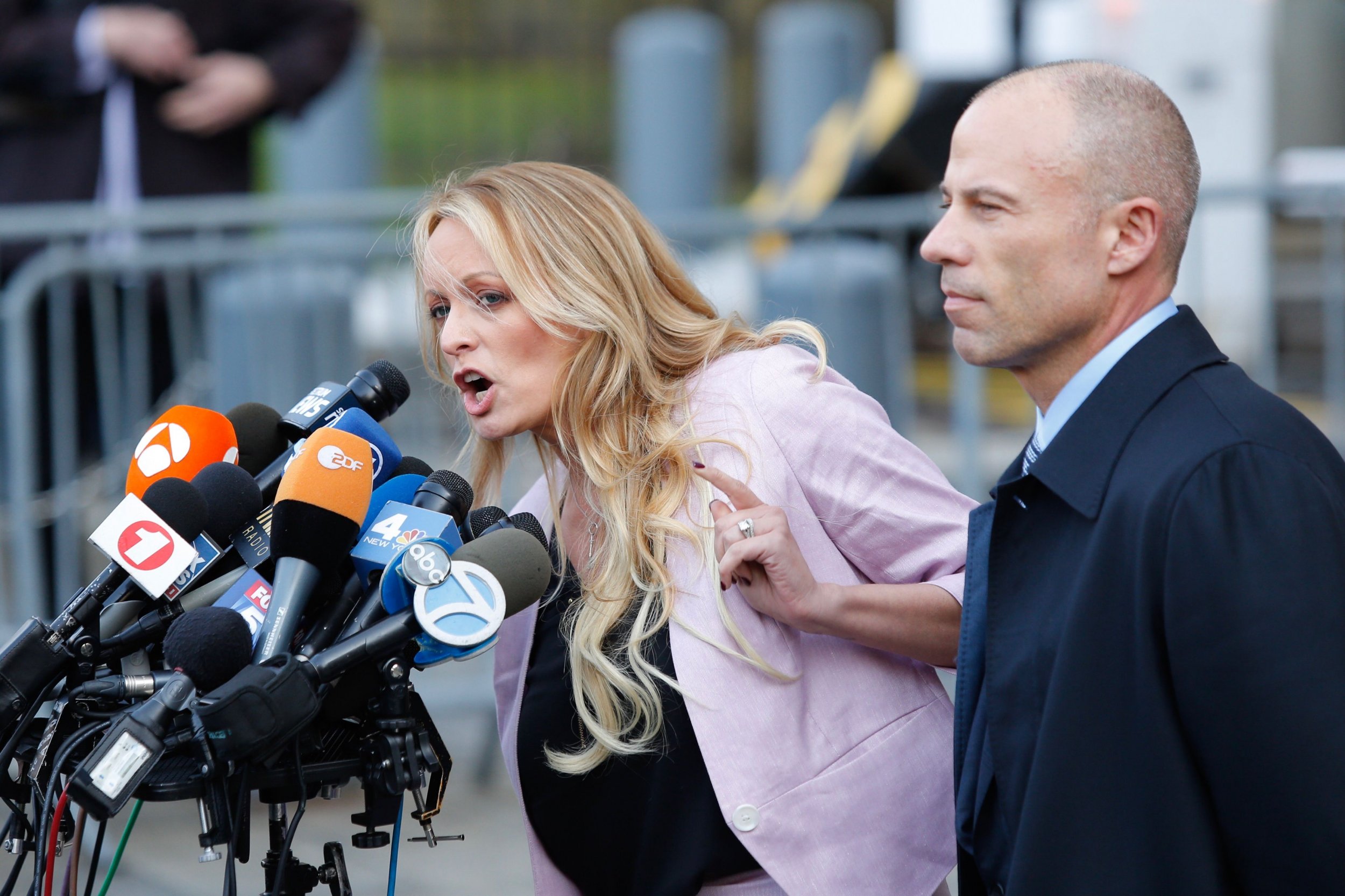 Stormy Daniels's lawyer Michael Avenatti said that President Donald Trump must fire his attorney Rudy Giuliani "NOW" over his comments belittling Daniels's credibility because she is an adult film star.
Related: Michael Avenatti Debunks Rudy Giuliani's Trump Family Defense, Says Stormy Daniels Paid 'Suddenly' Before Election
"If any atty for any Fortune 500 co. made the public comments that Giuliani did yesterday (which he affirmed this morning), they would be immediately fired. Giuliani must be fired by Mr. Trump NOW," Avenatti tweeted on Thursday morning. "Otherwise, it sends a message to the world that the comments are acceptable. #BASTA."
Avenatti took issue with Giuliani's comment from Tel Aviv on Wednesday about Daniels, whose real name is Stephanie Clifford. She is suing Trump over a nondisclosure agreement she signed to stay silent on an affair they allegedly had.
"The business you were in entitles you to no degree of giving your credibility any weight," Giuliani said of Avenatti's client. "Explain to me how she could be damaged. I mean, she has no reputation. If you're going to sell your body for money, you just don't have a reputation. I may be old fashioned, I don't know."
Giuliani also said he respects porn stars, but not as much as "a career woman or a woman of substance," or a woman who "isn't going to sell her body for sexual exploitation."
Avenatti, who has long defended Daniels and her profession, called Giuliani an "absolute pig" for his comments on CNN later on Wednesday.
"He's basically stating that women that engage in the adult film industry and other forms of pornography don't have reputations and are not entitled to respect," Avenatti said. "I certainly hope that we are not going to reach a place where Rudy Giuliani is going to be the police who is going to decide which women deserve respect or not."
Avenatti then uttered the same suggestion on air that he tweeted on Thursday morning.
"His comments are piggish, they are outrageous especially in today's day and age, and he should be fired immediately by the president," Avenatti concluded.
But Giuliani stood by his comments about Daniels in a CNN interview on Thursday morning.
"If you're a [feminist] and you support the porn industry, you should turn in your credentials," Giuliani said.
Giuliani, a former New York City mayor, joined Trump's legal team in April to deal with special counsel Robert Mueller's probe into possible collusion between the Trump campaign and Russians in the 2016 presidential election. Giuliani has since made several statements that do not match up with Trump's claims, but stayed on the team.