​Michael Avenatti Mocks Donald Trump Jr., Says He'll Be Indicted and Sent to Prison in Mueller Probe
Attorney Michael Avenatti fired back Tuesday at Donald Trump Jr.'s taunts on Twitter, saying that when—not if—Trump Jr. is indicted, he could spend time in federal prison.
The social media spat between the two men known for aggressiveness on Twitter started on Monday evening, when Trump Jr. joked in a tweet that Avenatti could share a 2020 presidential ticket with disgraced former Democratic congressman Anthony Weiner. Under the alias "Carlos Danger," Weiner sent sexual text messages to an underage girl and was sentenced to 21 months in jail. He is now scheduled to be released three months early.
"Who else is excited about Avanetti/Weiner 2020?!?" Trump Jr. tweeted, referring to Avenatti's rumored intention to run for president and misspelling the lawyer's name. "It's gonna be Carlos Dangerous."
Avenatti responded early Tuesday morning by alluding to special counsel Robert Mueller's investigation into Russian interference and the Trump campaign. "If I were you, the last thing I would be doing is referencing other people getting out of federal prison. Because after you are indicted, you will likely be passing them on your way in," Avenatti tweeted.
The Trump campaign is under investigation for alleged collusion with Russia during the 2016 election. As part of the probe, the special counsel is looking into a June 2016 Trump Tower meeting between top campaign aides, including Trump Jr., and a Kremlin-connected attorney, who promised damaging information on Democratic candidate Hillary Clinton.
Avenatti added in his tweet, "BTW, they don't have silver spoons or gold toilets in the joint. Buckle up Buttercup."
Trump Jr., whom Avenatti has mocked for growing up with his billionaire father's real estate empire, has denied any wrongdoing and said he is "not worried" about Mueller's investigation or the possibility of going to jail as a result of his participation in the Trump Tower meeting.
Avenatti's opponents have slammed the lawyer for representing adult film star Stormy Daniels, whose real name is Stephanie Clifford, in suing the president over a nondisclosure agreement regarding their alleged affair. Avenatti has since broadened his attacks against Trump and represented migrant families separated at the border due to the Trump administration's "zero tolerance" immigration policy. Avenatti also announced that he could challenge Trump in the 2020 election and win.
More recently, Avenatti took as his client Julie Swetnick, one of several women who accused Supreme Court Justice Brett Kavanaugh of sexual misconduct.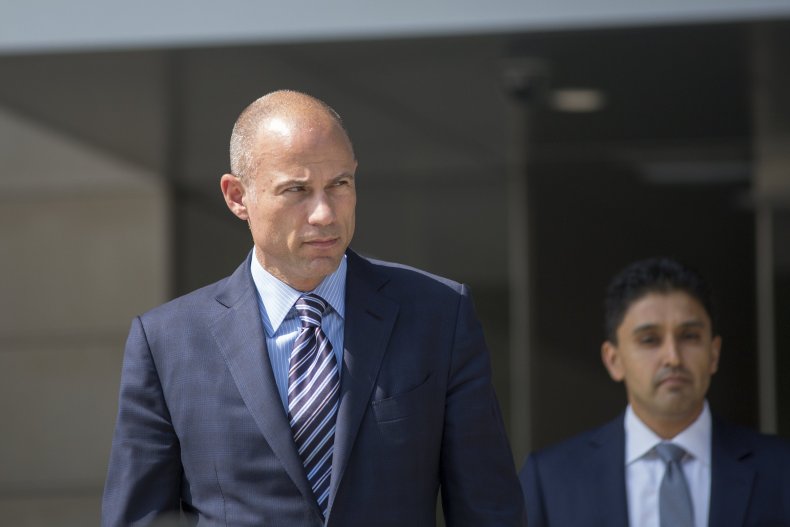 Trump Jr. and Avenatti may be on opposite sides of the political spectrum, but the two share an outspoken approach to Twitter. Avenatti consistently slams the president on the social media network and in television appearances, and Trump Jr. has emerged as one of his father's most vocal defenders.