Stormy Daniels Releases Sketch of 'Thug' Who Allegedly Threatened Adult Film Star Over Trump Exposé
During a Tuesday appearance on ABC's The View, Stormy Daniels and her lawyer Michael Avenatti released a composite sketch of the man she says threatened her when she first intended to tell a magazine about her alleged affair with President Donald Trump.
Daniels claims the man approached her while she was with her infant daughter in a parking lot in Las Vegas in 2011. The man, who she says she didn't recognize, walked up to her and said: "Leave Trump alone. Forget the story."
"His face is burned in my memory," she said, before unveiling the photo. "...It never left me."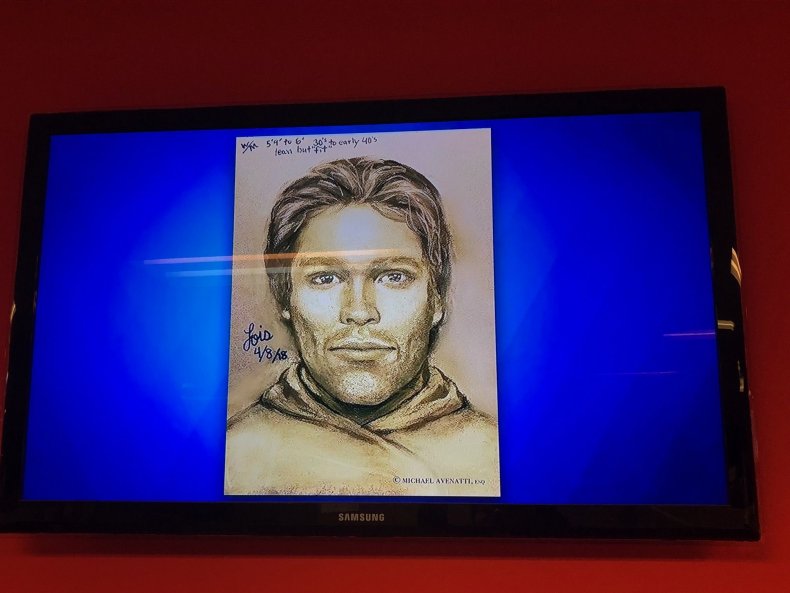 "A guy walked up on me and said to me, 'Leave Trump alone. Forget the story,'" she said during an interview on 60 Minutes last month. "And then he leaned around and looked at my daughter and said, 'That's a beautiful little girl. It'd be a shame if something happened to her mom.' And then he was gone."
At the time, Daniels had been shopping her affair story to tabloid magazines. Eventually, weeks before the 2016 election, she was paid off by Trump's embattled private attorney and fixer Michael Cohen in exchange for her silence, an agreement she wants the court to toss out. Cohen has been under criminal investigation for months related to possible payouts he made for other clients, court documents revealed last Friday.
Avenatti had been teasing the release of the sketch for several weeks, announcing that he had hired a professional artist to come up with a composite. He also said he would be offering a $100,000 reward for credible tips, branding the hunt for the suspect a "#thugsearch" on Twitter.
The White House and Trump have steadfastly denied that any affair took place, and have said that Trump was unaware and had nothing to do with the $130,000 payout to Daniels.