Michael Avenatti Trolls Donald Trump Over 'Birther Issue' With McDonald's Tweet
Adult film actress Stormy Daniels's lawyer, Michael Avenatti, took a dig at President Donald Trump on Tuesday by sharing his own "birther issue."
Avenatti, who hasn't been shy about his criticism of Trump, explained that when he was 15 years old he wanted to work at the local McDonald's. However, he couldn't get a job there because they required employees to be at least 16 years old. So, the future lawyer claimed he doctored his birth certificate by changing the birth year.
"I know it is only a matter of time before Trump discovers my 'birther issue,' so I thought I should come clean now," his tweet concluded. "I'm sorry."
Avenatti was born in California but attended high school in St. Louis, Missouri. He rose to prominence after being hired by Daniels to represent her in a lawsuit filed against Trump's attorney, Michael Cohen, over a non-disclosure agreement. Daniels was allegedly paid $130,000 to remain quiet about an affair she had with Trump shortly after first lady Melania Trump gave birth to their son, Barron. Daniels argued the non-disclosure agreement isn't valid and filed a lawsuit to void it.
Daniels later filed a second lawsuit against Trump for defamation after the president called a composite sketch of a man who allegedly threatened Daniels in a parking lot a "total con job."
Avenatti has become a regular critic of the president with regard to both his policies and Daniels' case and tweeted that officials from the White House refusing to appear with him publicly to discuss the facts of the case should "tell you everything you need to know."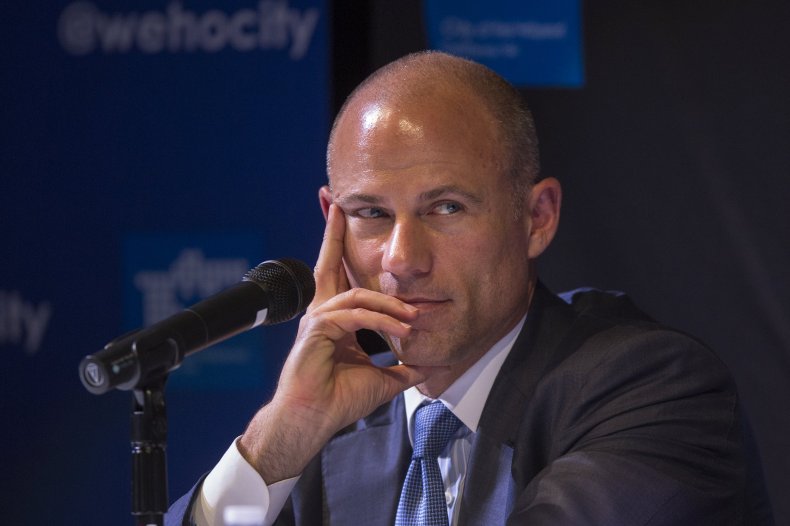 The lawyer's Tuesday dig at the president was a clear nod to Trump's previous comments about former President Barack Obama's birth certificate and claims that he wasn't born in the United States. During the 2011 White House Correspondents' Dinner, Obama used his moment at the microphone to address the theory that was peddled by Trump, who was in the audience.
"No one is happier, no one is prouder to put this birth certificate matter to rest than the Donald," Obama said. "That's because he can finally get back to focusing on the issues that matter, like: Did we fake the moon landing? What really happened in Roswell? And where are Biggie and Tupac?"
In September 2016, Trump acknowledged that the former president was indeed born in America and blamed former Secretary of State Hillary Clinton's 2008 presidential campaign for creating the conspiracy theory.
"President Barack Obama was born in the United States. Period," Trump said during a news conference.
Although some of her supporters circulated rumors about Obama's birthplace, Politico pointed out that neither Clinton nor her campaign ever made the claim. Instead, Politico credited Illinois political candidate Andy Martin, although he disavowed the movement, himself.
Avenatti later added to his tweet about his birth certificate and tweeted, "And just to be clear, the McDonalds was in St. Louis, not Kenya."
While Trump has regularly used Twitter to go after his critics, a Twitter search of Avenatti's name brings up not even a single result from Trump's personal account.