Michael Avenatti Calls on Former Trump Lawyer Cohen to 'Come Clean Now' Before He's 'Indicted/Arrested'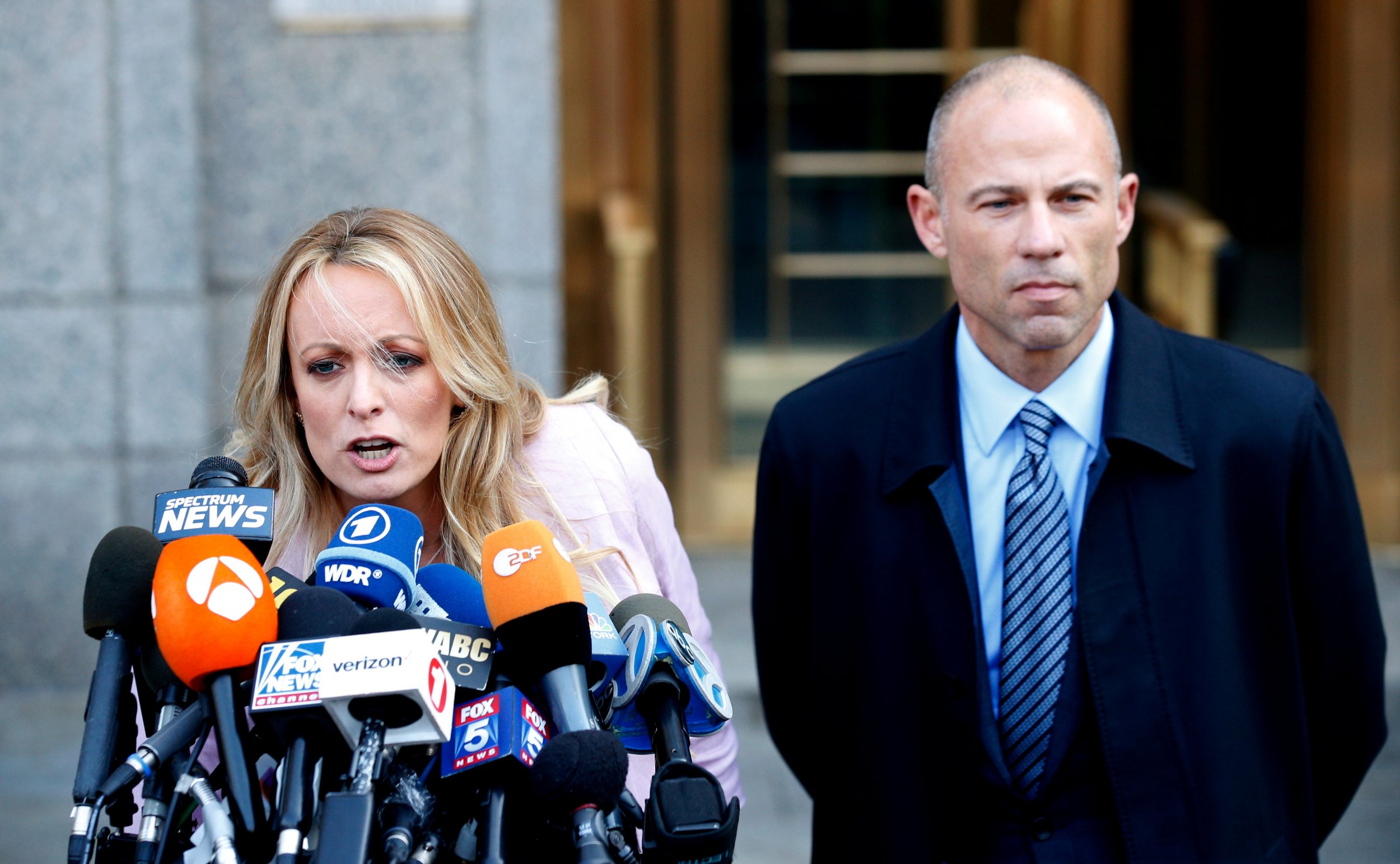 Michael Avenatti, the attorney for adult-film actress Stormy Daniels in a lawsuit against President Donald Trump, said Trump's former personal lawyer Michael Cohen should "come clean now" before he is indicted or arrested.
"If this is about 'love of country' as Mr. Cohen claims, then he should come clean NOW," Avenatti said Monday night. "He does not have to wait to be indicted or arrested. And if he is waiting for that, it tells you everything you need to know about his true intentions."
Avenatti was referring to an interview Cohen gave to ABC's George Stephanopoulos that was aired Monday morning. Meeting at a Manhattan hotel, Cohen seemed to show a new willingness to cooperate with special counsel Robert Mueller and federal prosecutors. This followed an FBI raid of Cohen's office in April where prosecutors seized documents relating to a $130,000 payment to Stormy Daniels, whose legal name is Stephanie Clifford, that was made to allegedly keep her quiet about her claims of an affair with Trump.
"My wife, my daughter and my son have my first loyalty and always will," Cohen told Stephanopoulos. "I put family and country first."
It was a stark contrast for a man who once said he would "take a bullet" for Trump and always remain loyal.
"I will not be a punching bag as part of anyone's defense strategy," Cohen said when asked how he would react if Trump's legal team attempted to discredit him. "I am not a villain of this story, and I will not allow others to try to depict me that way."
Appearing on CNN Tuesday morning, Avenatti said the interview between Cohen and Stephanopoulos was "in large part, a big nothing-burger."
"I think he's playing games with the American people. Its clear to me that Michael Cohen's loyalty still lies with the president," Avenatti said. "You don't wait for the arrest warrant. You don't wait to be indicted. You don't wait to find out what the charges are."
Avenatti said he ultimately believes Cohen will "flip" on the president if prosecutors offer him a deal in return for cooperation.
"He will do it to only when he has to—in order to save himself," Avenatti said.
In April, Trump seemed confident that his former personal attorney would never turn his back on him, saying: "Most people will flip if the government lets them out of trouble, even if it means lying or making up stories. Sorry, I don't see Michael doing that."