Michael Avenatti Wants To Make Donald Trump Take an IQ Test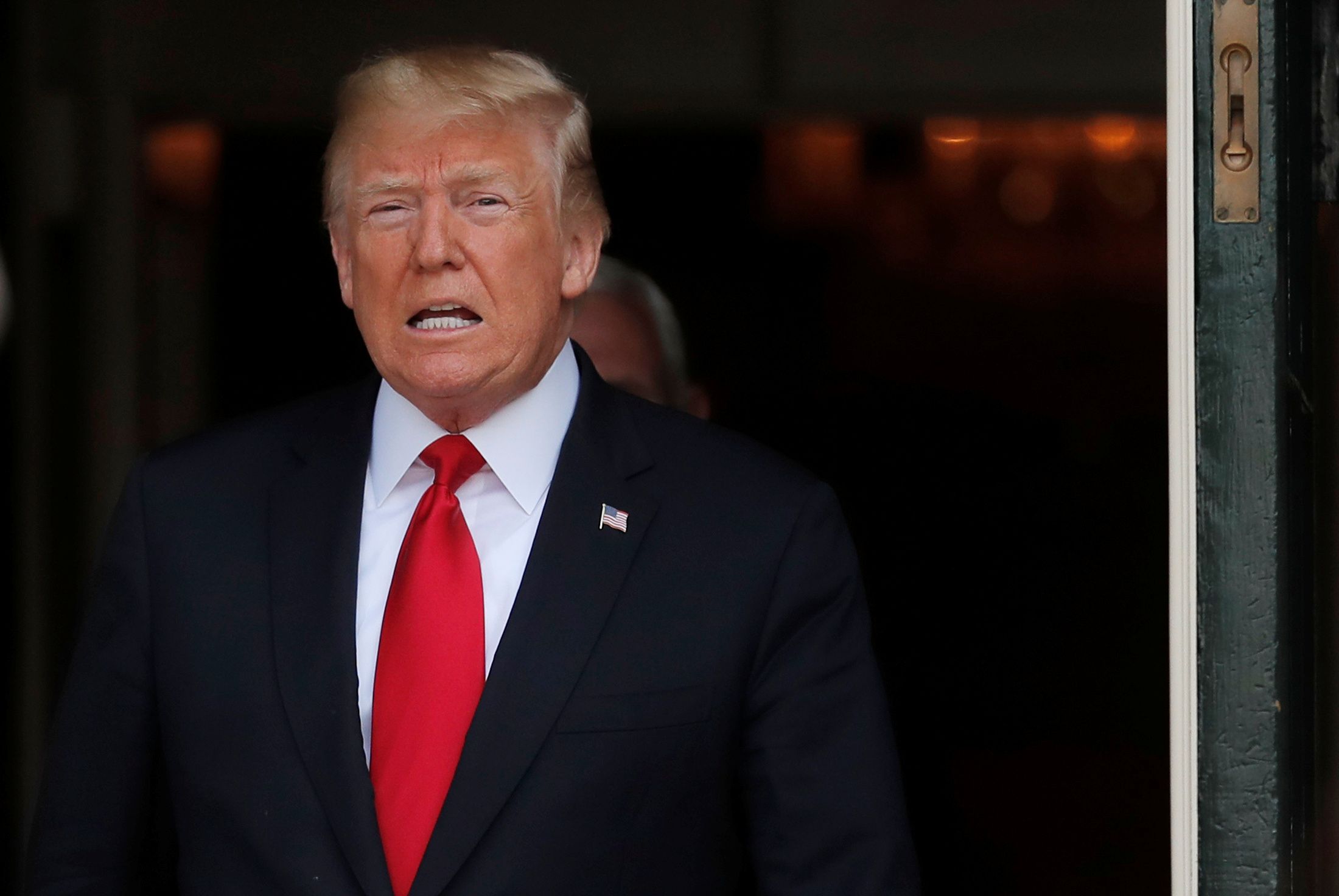 Stormy Daniels' lawyer Michael Avenatti has suggested President Donald Trump should be made to take an IQ test.
The outspoken lawyer said in a tweet on Saturday that anyone who wanted to hold the office should have to take such a test so that the American public knew the intelligence level of their president.
"Why shouldn't all presidential candidates have to take the Wonderlic or a similar test and have the results published?" Avenatti wrote, citing the Wonderlic intelligence test, a popular intelligence quote assessment.
"This should be required in 2020 for all (inc Mr. Trump). We deserve to know the intelligence level of the person who wants to be our president (a big factor)!" he added.
The president has previously bragged about having a high IQ, also suggesting that people he dislikes (including, recently Rep. Maxine Waters) have low IQs.
Avenatti has not shied away from criticizing President Trump. He has previously lashed out at the Trump administration's immigration policies, and even suggested he would consider running against Trump in 2020 if the president stands for re-election.
"IF (big) he seeks re-election, I will run, but only if I think that there is no other candidate in the race that has a REAL chance at beating him. We can't relive 2016. I love this country, our values and our people too much to sit by while they are destroyed," Avenatti tweeted on July 4.
His client Daniels whose real name is Stephanie Clifford, claims she had an affair with Trump in 2006, shortly after the birth of Trump's youngest child Barron, whom he shared with wife Melania. Trump has denied the allegations.
In the past week, Avenatti has claimed that in addition to the so-called hush money paid to Daniels, the president and his then-lawyer Michael Cohen paid hush money to to least three other women who Avenatti alleges had affairs with Trump.
"Three additional women. All paid hush money through various means. Time for Michael Cohen and Donald Trump to come 100 percent clean with the American people. All the documents, all the tapes, NOW," he tweeted following the release of a taped conversation between Trump and Cohen in which the pair discuss payment to former Playboy model Karen McDougal.