Michael Avenatti's Indictment Has 'Minimal' Impact on R. Kelly, According to Savage Family Attorney
Attorney Michael Avenatti was arrested Monday in New York for allegedly attempting to extort as much as $25 million from Nike. Prior to his arrest, Stormy Daniels's former attorney looked to expose R. Kelly, submitting three sex tapes allegedly involving the rapper and underaged girls. Since his arrest, R. Kelly's lawyer, Gerald Griggs addressed the impact of Avenatti's arrest on his client's case.
"The effect of the arrest of Michael Avenatti for unrelated allegations by the Justice Department is problematic for Mr. Avenatti," Griggs said. "However, the effect against the R. Kelly case will be minimal as the ten charges are based on four independent accusers and other information independent of Mr. Avenatti."
The statement continued: "The Savage family continues to seek reunification with their daughter, and that process of justice continues for all the alleged victims of Robert Sylvester Kelly."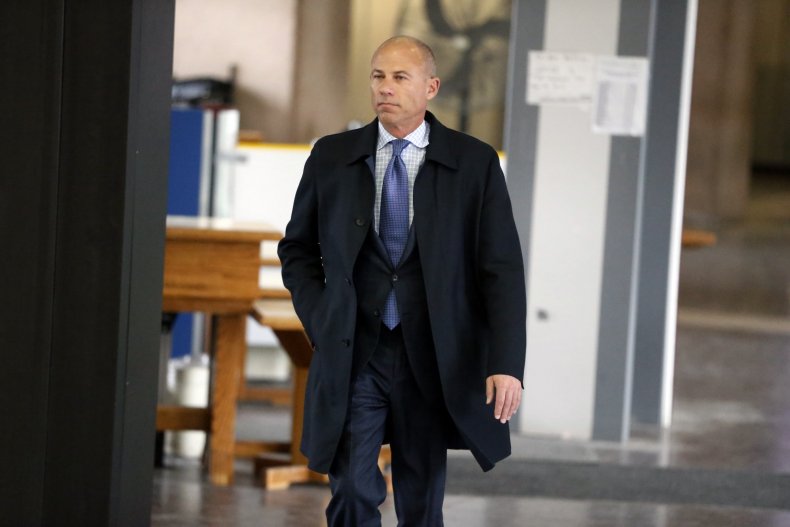 As previously reported, Avenatti was charged with one count of conspiracy to transmit interstate communications with intent to extort, one count of conspiracy to commit extortion, one count of transmission of interstate communications with intent to extort and one count of extortion.
The attorney could face up to 47 years in prison if convicted, according to the Associated Press.
Before his arrest in Manhattan, Avenatti took to Twitter Monday morning to announce a press conference to "disclose a major high school/college basketball scandal."
"Tmrw at 11 am ET, we will be holding a press conference to disclose a major high school/college basketball scandal perpetrated by @Nike that we have uncovered," Avenatti tweeted. "This criminal conduct reaches the highest levels of Nike and involves some of the biggest names in college basketball."
Avenatti's former client also took to Twitter to release a statement regarding his arrest, saying she was "saddened but not shocked."
"Knowing what I know now about Michael Avenatti, I am saddened but not shocked by news reports that he has been criminally charged today," Daniels tweeted. "I made the decision more than a month ago to terminate Michael's services after discovering that he had dealt with me extremely dishonestly and there will be more announcements to come."
She concluded: "I ask that the media respect my decision to withhold further public comment regarding Mr. Avenatti at this time."
Correction March 26, 2019 2:00 p.m. ET: The headline was changed to reflect that Attorney Gerald Griggs is not R. Kelly's attorney, but is representing the Savage family.