Michael B. Jordan's Company To Adopt Inclusion Rider For All Future Projects. Thanks, Frances McDormand!
Frances McDormand introduced the world to the term "inclusion rider" during her Academy Awards acceptance speech on March 4, and actor Michael B. Jordan was paying attention. The star of Black Panther promised Wednesday that his two-year-old production company, Outlier Society, would include it in the contracts for all of its future projects.
The words "inclusion" and "rider" appeared in Merriam-Webster's top searches during the night of the ceremony. The term "inclusion rider" refers to a condition that actors or actresses can request to have inserted into their contracts—a demand for diversity on set.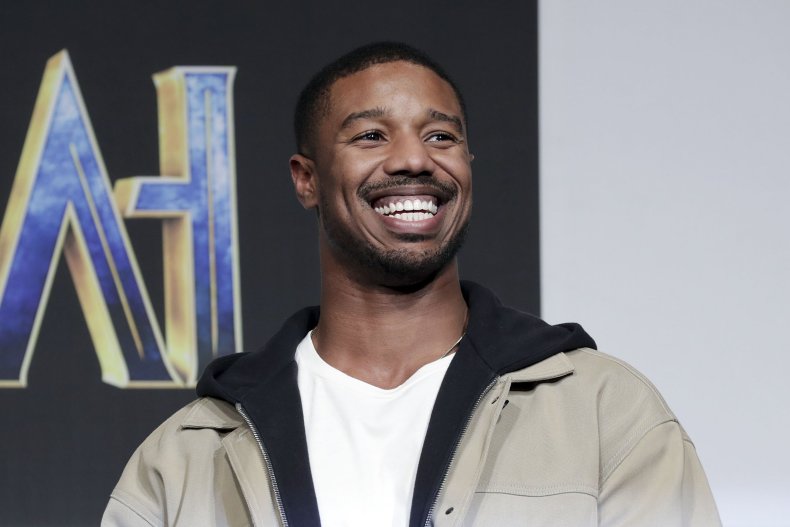 The stipulation is directed at a film's cast and crew members, allowing for more women, persons of color, disabled individuals and those identifying as LGBTQ to be hired. "In support of the women & men who are leading this fight, I will be adopting the Inclusion Rider for all projects produced by my company Outlier Society. I've been privileged to work with powerful women & persons of color throughout my career & it's Outlier's mission to continue to create for talented individuals going forward," Jordan, 31, wrote on Instagram.
"I have two words to leave with you tonight, ladies and gentlemen: inclusion rider," McDormand, 60, said in the close to her best actress acceptance speech. Speakind with reporters later, the Three Billboards Outside of Ebbing, Missouri star confessed that she had only learned that such a stipulation could be added to her contract last week—this after working in the industry for 35 years. According to ABC News, she insisted that "we're not going back...[and] it changes now."
In 2014, in a guest column for The Hollywood Reporter, Stacy L. Smith, a professor at University of Southern California's Annenberg School for Communications and Journalism, addressed the benefits of introducing the rider into the contracts of actors. The result, Smith wrote, would "create a diverse onscreen demography."
"The clause would state that tertiary speaking characters should match the gender distribution of the setting for the film, as long as it's sensible for the plot," suggested Smith. "If notable actors working across 25 top films in 2013 had made this change to their contracts, the proportion of balanced films (about half-female) would have jumped from 16 percent to 41 percent."