Michael Bloomberg, who has been considering a 2020 run for president, slammed Donald Trump as a "pretend CEO" and compared his White House administration to the cult horror film Nightmare on Elm Street.
The former New York City mayor made the comments during a speech at Democratic Business Council of Northern Virginia on Friday, according to Huffpost. Bloomberg added that the "longer we have a pretend CEO recklessly running this country, the worse it will be for our economy and for our security. This is really dangerous."
Bloomberg first sparked rumors that he was considering running for president in October 2018, when he registered as a Democrat for the first time. The billionaire had formerly been a Republican and an independent.
Bloomberg was one of the biggest Democratic donors throughout the 2018 midterm elections, which resulted in Democrats winning a majority in the House of Representatives. The billionaire donated donated more than $100 million to Democrats to regain some control in Congress.
"I think it's clear that the president at this point cannot be helped," Bloomberg said on Friday. According to The Washington Post, Bloomberg was interrupted several times by cheering and applause from the audience members.
"It's like the government version of a bad horror movie, but instead of Freddy Krueger and the Nightmare on Elm Street, we've got Donald Trump and the 'Nightmare at 1600 Pennsylvania Avenue,'" Bloomberg said.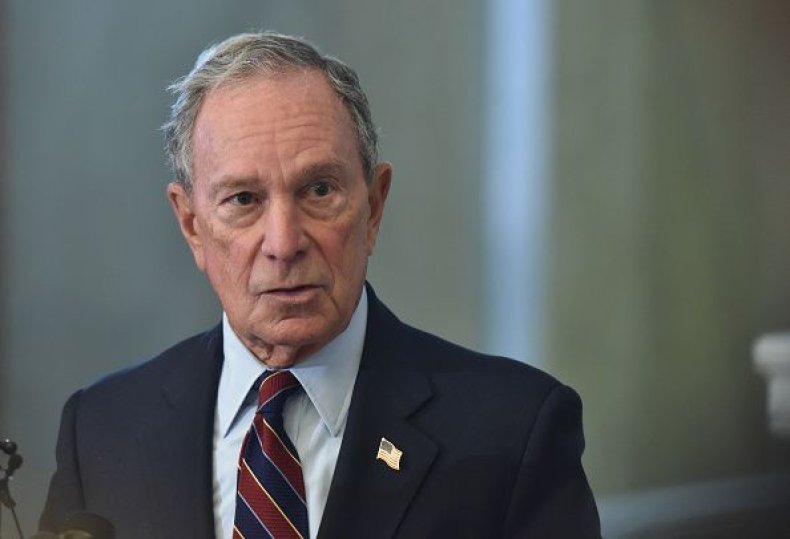 Bloomberg's comments came just as the partial government shutdown, the longest in U.S. history, came to an end. On Friday, Trump announced that he would support a continuing resolution to keep the government open for the next three weeks. Hours after the announcement, Congress passed the appropriations bill.
But Bloomberg warned that just because the government will be open does not mean that the chaos will come to an end.
"It's so important for the president to open the government, but let's not kid ourselves. Even when that happens, the dysfunction will unfortunately probably continue as long as we have a reckless president who doesn't know the first thing about management and leadership," he said.
Bloomberg has still not announced that he is running for president, but he has indicated to employees at his media company that he wants to launch a campaign, Fox Business's Charlie Gasparino reported on Friday. Employees are also reportedly worried about the fate of Bloomberg's news organization in the case of a 2020 run.
On Friday, Bloomberg told Democrats in Virginia that "The presidency is not an entry-level job. I don't like walking away from challenges."