Michael Bloomberg Could Spend $100 Million on 2020 Presidential Run, Far More Than Donald Trump's $66 Million in 2016
Former New York City Mayor Michael Bloomberg might be willing to spend at least $100 million on a 2020 presidential run, CNBC reported Thursday, and likely even more.
"Mike spent more than $100 million in his last mayor's race. Last time I looked, NYC is a fraction of the size of the country as a whole," Howard Wolfson, a political adviser to Bloomberg, told the news outlet in an email.
That would be a sizable chunk of one's personal wealth to devote to an election. By comparison, President Donald Trump spent $66 million of his own money on his 2016 run.
Bloomberg, who is No. 11 on the 2018 Forbes' Billionaires List, chipped in $110 million to help Democrats in the 2018 midterm elections. When CNBC asked if he'd be willing to spend a similar amount on his own campaign, Wolfson seemed to suggest money would not be a problem. "Whatever is required," he said.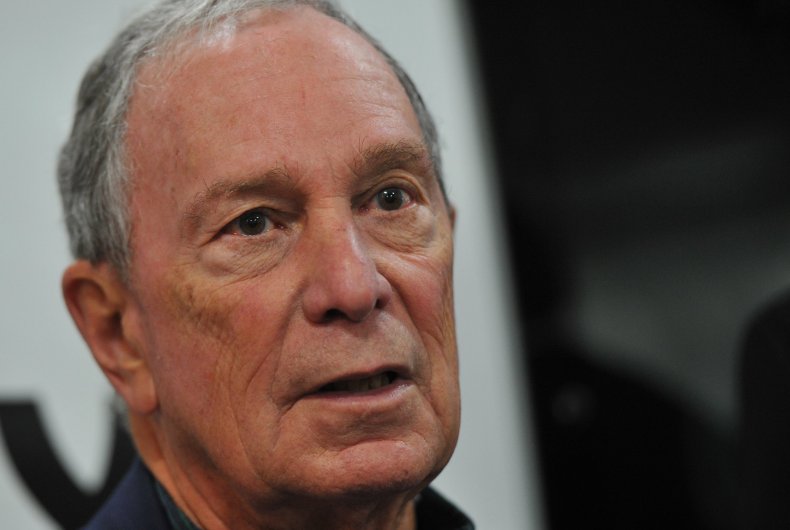 One of President Donald Trump's early pitches to voters was that he was so rich he couldn't be bought by donors.
"So their lobbyists, their special interests and their donors will start calling President [Jeb] Bush, President [Hillary] Clinton, President [Scott] Walker. Pretty much whoever is president other than me. Other than me. And they'll say: 'You have to do it. They gave you a million dollars to your campaign," Trump said in 2015.
According to Forbes, Bloomberg is worth more than $40 billion, which is about 13 times Trump's estimated net worth.
It seems possible that Bloomberg could give it a go in 2020. A visit to Iowa earlier this month to screen his climate-change documentary fueled 2020 speculation, considering the importance of the Iowa Caucuses in determinining the nominee. He even wrote an op-ed for The Des Moines Register titled "Why I'm Coming to Iowa" in which he called for action on climate change while also slamming the current leadership in Washington.
"Iowa gets more than a third of its energy from wind power, the most of any state. If every state got as much of its power from clean sources as Iowa does, America would already be nearly all the way to the goal we set under the Paris Climate Agreement of cutting carbon emissions 26 percent by 2025," Bloomberg wrote. "Iowans understand what too many leaders in Washington don't: Fighting climate change is good for our health and our economy."