Michael Bloomberg Ranks Below Nearly All Other Candidates in New Iowa Poll
Michael Bloomberg ranked near the bottom of a new Iowa poll voters poll, according to the Monmouth University Polling Institute [MUPH]. Out of 361 people polled about their opinion on Bloomberg, just one voter named him as their top pick while only one percent of those polled said he would be their second choice.
"Reports suggest that Bloomberg will skip the February contests if he does get into the race," said Patrick Murray, director of the MUPH. "With dismal numbers like these, it's easy to see why. But I really cannot imagine that Democrats in the Super Tuesday states would be significantly more receptive to him than Iowa voters."
Only 17 percent of Iowa voters polled had a favorable impression of Bloomberg while 48 percent of those polled rated him as unfavorable. Less than one percent said they were leaning toward voting for Bloomberg, ranking him with candidates Marianne Williamson, John Delaney, and Michael Bennet.
The only candidate with a lower favorability rating is former Pennsylvania Congressman and three-star admiral Joe Sestak, who carries a zero percent rating among those polled.
Bloomberg, a billionaire who served three terms as the mayor of New York City, has yet to officially declare his candidacy for the presidential race. He had previously considered running as an independent in 2008 and 2016.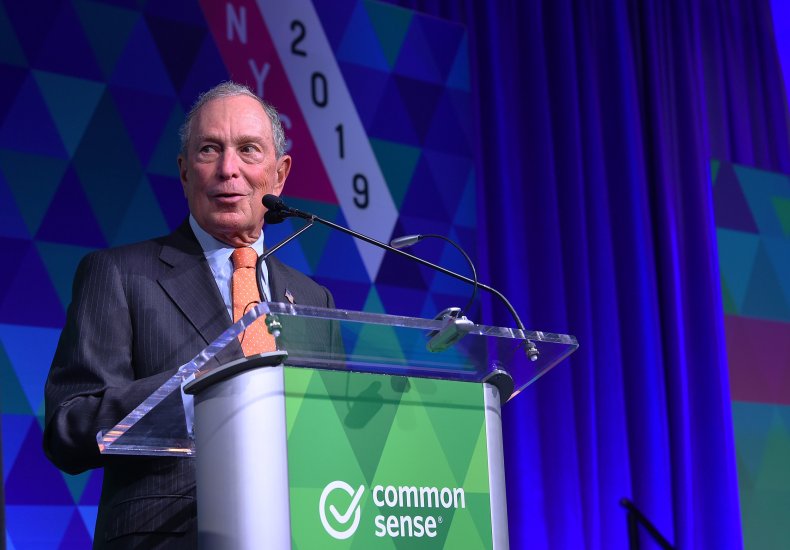 Bloomberg adviser Howard Wolfson said in a statement, "Mike is increasingly concerned that the current field of candidates is not well positioned" to defeat President Donald J. Trump in the upcoming election.
"Based on his record of accomplishment, leadership and his ability to bring people together to drive change," Wolfson added, "Mike would be able to take the fight to Trump and win."
President Trump seemed to disagree with Wolfson's assessment, welcoming a challenge from Bloomberg.
"Little Michael will fail," Trump told reporters November 8. "There is nobody I would rather run against than little Michael, that I can tell you."
Hovering near the bottom of the poll were Julian Castro and Steve Bullock at one percent, Tulsi Gabbard and Cory Booker at two percent and Tom Steyer, Andrew Yang and Kamala Harris at three percent.
Pete Buttigieg led the poll with a favorability rating of 73 percent overall. Iowa voters said they leaned towards voting for Buttigieg by 22 percent. Former Vice President Joe Biden came in second with 19 percent. Elizabeth Warren and Bernie Sanders rounded out the top four with ratings of 18 percent and 13 percent respectively.
"Buttigieg is emerging as a top pick for a wide variety of Iowa Democrats," said Murray. "While he has made nominally bigger gains among older caucusgoers, you really can't pigeonhole his support to one particular group. He is doing well with voters regardless of education or ideology."