Michael Bloomberg Tells Teachers To 'Suck It Up,' Backs Biden on Reopening Schools
Former New York City Mayor Michael Bloomberg told teachers on Wednesday that they "have to suck it up" and return to in-person classes, while showing support for President Joe Biden's stance on reopening schools amid the ongoing pandemic.
During an interview with MSNBC News, Bloomberg was asked what he thinks of the pushback Biden has been receiving on reopening schools, to which he responded by saying, "It's time for Joe Biden to stand up and to say, the kids are the most important things and important players here. And the teachers just are going to have to suck it up and stand up and provide an education."
Bloomberg went on to criticize teachers that say they are worried about the risk of contracting COVID-19 while teaching in-person classes, saying that "we have a lot of city and state and federal employees who run risks, that's part of the job. You run risks to help America, to help your state, to help your city, to help your family and there's just no reason not to have the schools open."
He added, "the virtual classes are a joke, it is worse than a joke. Poor people don't have iPads, they don't have wifi, they don't have somebody at home to sit during the day and force the child to pay attention and without that, the virtual learning just does not exist."
The former New York City mayor also recently published an op-ed, where he cited a study from the Centers for Disease Control and Prevention (CDC) which found that in-person learning has a small risk of transmitting COVID-19 when proper precautions are taken.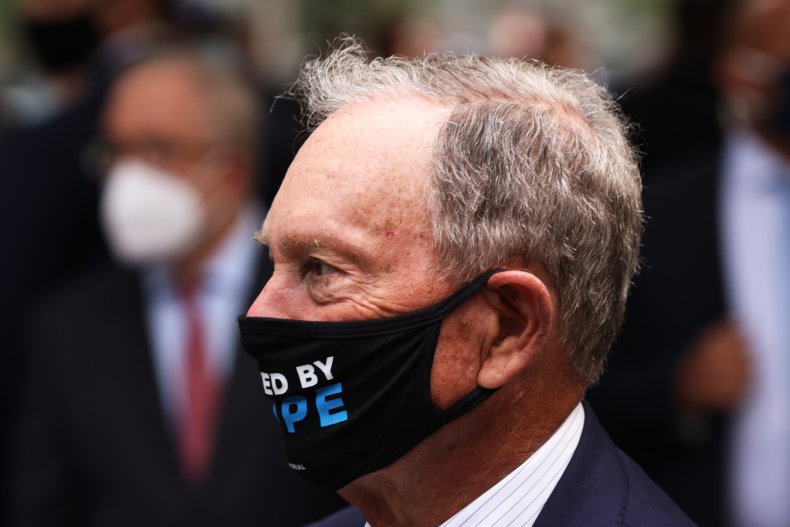 "That should send a clear message to governors, mayors and teachers' union leaders: It's time to open the schools," Bloomberg wrote in the op-ed.
Newsweek reached out to Bloomberg for comment but did not receive a response in time for publication.
Bloomberg's comments come amid differing decisions on whether schools should reopen for in-person learning.
During a press briefing last week, Biden said, "I believe we should make school classrooms safe and secure for the students, for the teachers and for the help that's in those schools maintaining the facilities."
Biden also noted that for schools to open safely, they need ventilation systems, testing for students and teachers saying that schools for kindergarten through eighth grade can open "if we can in fact administer these tests."
In Chicago, teachers unions have continued to work remotely while they attempt to reach an agreement with the city on how to safely reopen schools.
Chicago Mayor Lori Lightfoot perviously said that she was going to "have to take action" against teachers that didn't show up for work, but the Chicago Teachers Union said in a statement that "We don't want a lock-out. We want to keep working remotely as we bargain an agreement to return to our classrooms safely."
Similarly, in California, Governor Gavin Newsom has said that he will not force public schools to reopen but wants to "incentivize' them by proposing a $2 billion plan that would provide schools with extra funding for COVID-19 testing and other safety precautions.
Newsom also said that he is willing to negotiate with teachers in the state but in response to some demands, such as having all teachers vaccinated before returning, he said if they won't come to a compromise, "we might as well just tell people the truth: There will be no in-person instruction in the state of California."