Gunshots Mark One-Year Anniversary of Michael Brown's Death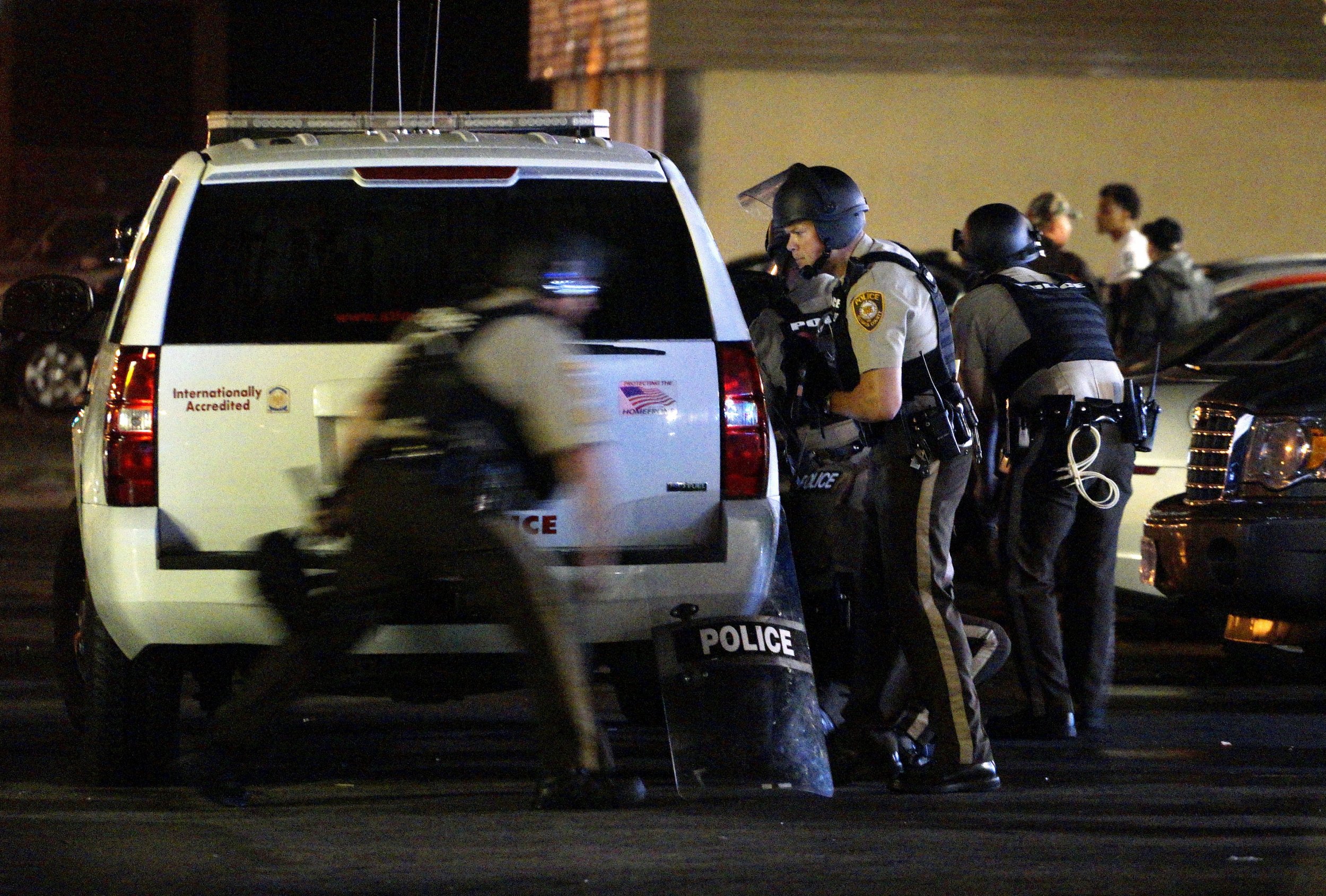 Michael Brown, the unarmed African-American teenager who was fatally shot last summer by a white police officer in Ferguson, Missouri, was remembered a year after his death over the weekend with protests that started peaceful, but ended marred by violence.
Hundreds of people marched, prayed and held moments of silence in Ferguson throughout the weekend to remember Brown. His father, Michael Brown Sr., spoke to the media and led a march on Sunday to remember his son, pausing for moments of silence at the site where his son was killed.
But on Sunday, about six shots were heard as a few hundreds people walked to a church on the outskirts of Ferguson during the day. Then, in Ferguson at night, the protests turned violent when gunfire erupted and one man was critically injured. Police said the man opened fire on officers in an unmarked car, and they shot back.
There was heightened tension between protesters and police, who were dressed in riot gear and tried to disperse demonstrators blocking traffic and smashing storefront windows. The violent scenes were familiar to those from last summer when demonstrations erupted for months nationwide following Brown's death.
Former Ferguson Officer Darren Wilson shot and killed Brown last August 9, and the St. Louis suburb was thrust into the national spotlight. The U.S. Department of Justice later decided not to prosecute Wilson. Several other unarmed black men since have died in police-involved incidents in other U.S. cities, including New York, Cincinnati and Baltimore.