Dexter's Michael C. Hall Talks Fans and Cannibals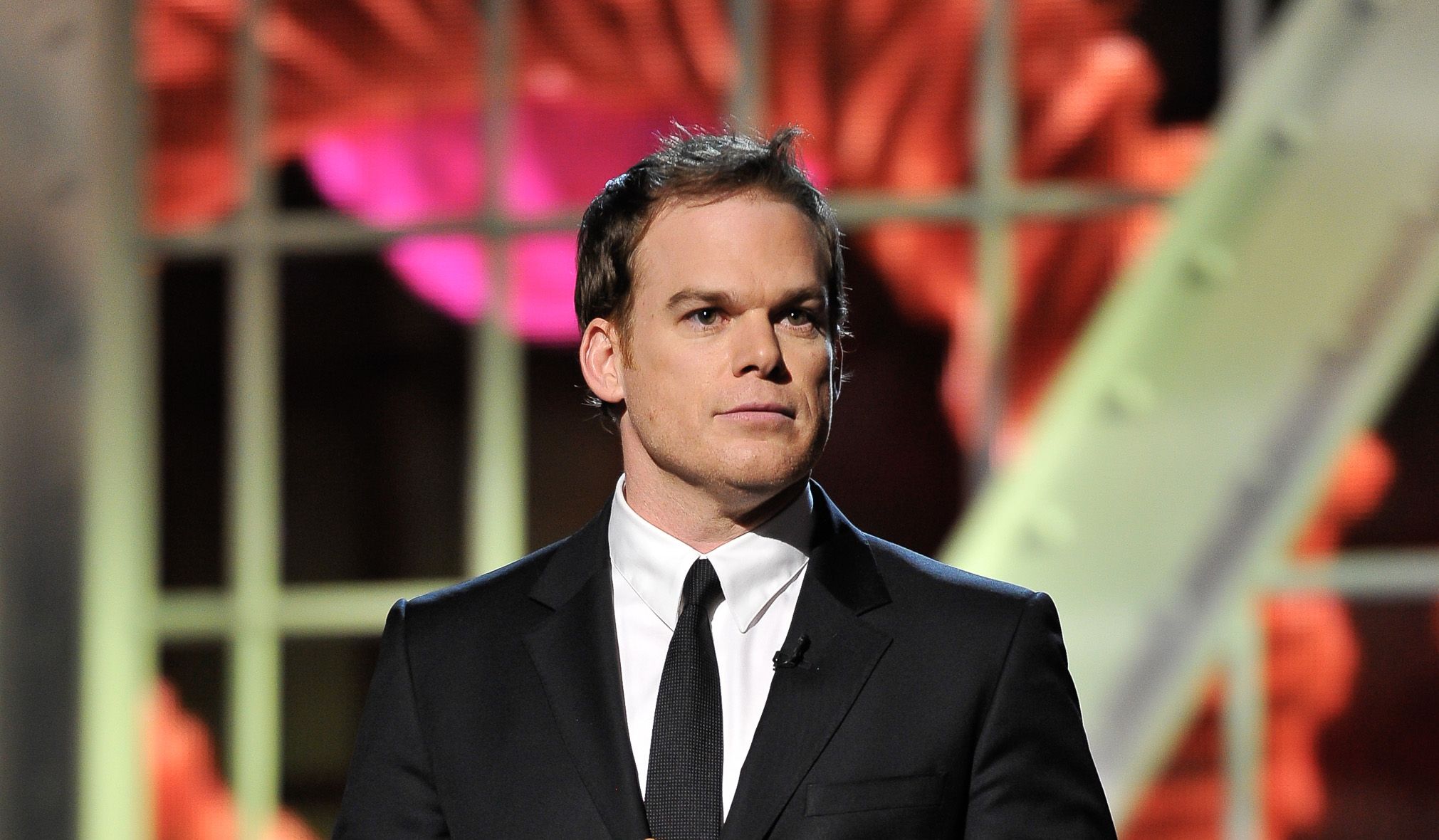 I'm sitting with Michael C. Hall in an underground Utah saloon, watching his eyebrows perform calisthenics. This is unusual for Hall. He tends to be as impassive as Dexter, the blood-spatter specialist with a guilty secret (he's a prolific serial killer of slippery criminals) he made famous in an eponymous TV show that ran from 2006 until last year. He was an equally cool customer during his five seasons as a deeply closeted mortician on the funeral home dramedy Six Feet Under.
Hall is proud of his brows. Four years ago, during cancer treatment, they briefly disappeared. "My hair fell out—everywhere!" he laments. The first signs of cancer were tiny lumps that erupted on his neck. "My alien eggs," he recalls. He had a biopsy and his doctor said: "The good news is it's not alien eggs. Congratulations! The bad news is it's cancer!'" Today, after extensive chemo and radiation, Hall is cancer-free and starring in Cold in July, a twisty, noirish thriller adapted from Joe Lansdale's pulp novel.
The 43-year-old actor plays Richard Dane, a placid every-guy whose life is upended when he kills a burglar breaking into his home. In one of the film's most harrowing scenes, Dane shares a Cadillac with the burglar's menacing father (Sam Shepard) and a half-cracked cowboy P.I. (Don Johnson). Cold in July is directed by Jim Mickle, whose 2013 cannibal film We Are What We Are (a remake of a Mexican movie with the same name) was called a "dreamy commentary on the ravages of extreme religious observance" by The New York Times.
Hall himself is called many things by fans. It's genuinely surprising to hear them sidle up to him and scream, "Miiiich-uhl, Miiiich-uhl!"
"They're professional autograph collectors from Europe," he explains. "They bring stacks of still images of me in Dexter, and sell them online."
How would anyone know if the signatures were authentic?
I don't know. I respect the collectors' choice to make their living this way, but I don't feel perpetually inclined to indulge them.
They're kind of headache-inducing.
It's kind of a nightmare.
You appeared with Daniel Radcliffe last year in the film Kill Your Darlings. Did fans ever point at you guys on street and say stuff?
They often called me Dexter.
At least you're not Harry Potter.
I'd be OK with $50 million.
I've heard that admirers ask you to sign their kitchen knives.
True.
They'll shout, "Dexter, please kill me!"
True.
Ever been mailed vials of blood?
No, that's cliché. Or too on the nose. I don't really get crazy presents like that. My fans have always been very sweet and very sane.
Are you sick of the Dexter theme song?
Not really. I never have to hear it. If I ever watch the show, I fast-forward through the opening credits.
I was wondering if you—a fabled serial killer—have any thoughts on cannibalism. Before you signed on to Cold in July, had you watched Jim Mickle's recent eat-'em-up, We Are What We Are?
I saw We Are What We Are last year. I was horrified, yet somehow amazed and exhilarated to see these teenage girls eat their father's flesh.
Were you worried that Jim might just be a one-trick cannibal director?
Jim is not bound by genre. He can paint with many different colors. Colors usually relegated to their own little pens.
I assume you're unbound, too. What's next—happy movies?
Probably not, but I'd like to switch it up.
How about Despicable Me 4?
I'll voice an animated character, I'd love to. I'm doing a play on Broadway, The Realistic Joneses, through the summer.
I just watched the final episode of Dexter. Made me cry.
Good!
I haven't seen you in many things that provoke laughter.
I think Dexter was pretty funny. I mean, it's sort of covered by a dark umbrella, but it's funny underneath. Cold in July is a funny, funny movie as well as being thrilling, tense, engaging, horrifying—all the best things.
Jim Mickle says your Cold in July co-star, Sam Shepard, was scary on the set. Did he terrify you?
Well, my character is terrified of him. Sam has a certain gravity. The first time I encounter his character, it looks like I might be shitting my pants.
You know the famous Raiders of the Lost Ark scene in which Indiana Jones shoots the Cairo swordsman instead of dueling him? That wasn't in the original script: Harrison Ford had diarrhea, and the script was shortened so he could spend more time on the can.
Right, he was too tired to fight. An improvised thing ended up an iconic movie moment.
Any runny acting moments of your own?
I've never actually lost control of my bowels. But there's time.
It's good to aspire.
It's good to aim high.