Michael Caine's Birthday: His 20 Best Movies Ranked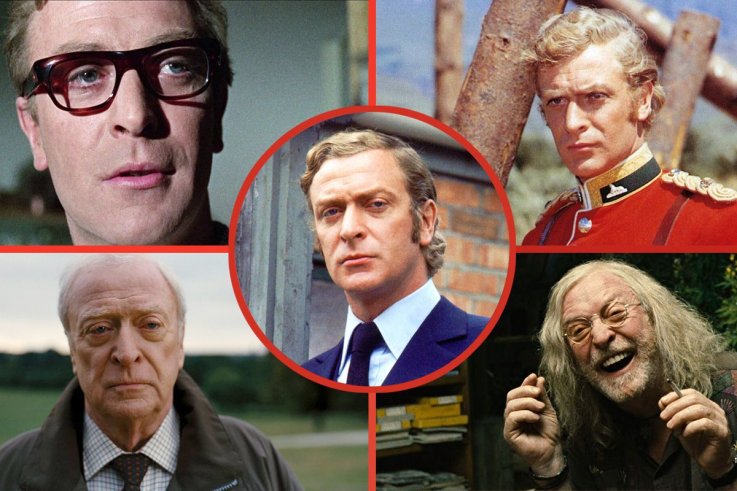 Michael Caine, who turns 86 today, is a British film icon and Hollywood veteran. He has 170 acting credits to his name and possesses what is surely one of the most recognizable voices in cinema—the source of endless impersonations.
Born Maurice Joseph Micklewhite in southeast London on March 14, 1933, Caine grew up in a religious, working-class household, spending his younger years working odd jobs and then, between 1952 and 1954, completing his national service during the Korean War—an experience that left a deep impression. "The rest of my life I have lived every bloody moment from the moment I wake up until the time I go to sleep," he said.
Grit and graft proved the secret to his success. After toiling away in theatre and television for some nine years—a time he describes as "more like purgatory than paradise"—Caine's reputation slowly grew. Then, in 1964, he was cast as an aristocratic military general in Cy Enfield's Zulu—a leading role that would, somewhat ironically given his thick Cockney accent and origins, set Caine on the path to fame.
Caine's performance in Zulu was praised, and he was soon was cast as the leading character—a British "anti-Bond" spy named Harry Palmer—in Sidney Furie's critically acclaimed spy movie, The Ipcress File.
He received yet more plaudits: "Caine skillfully resists any temptation he may have had to pep up the proceedings," Variety swooned. "In fact, his consistent underplaying adds considerably to the pull of the picture."
It was the start of a steep ascent, as Caine established himself as one of those rare actors who become inseparable from the characters they create, whether in Alfie, The Italian Job, The Man Who Would be King or A Bridge Too Far—all featuring all-star casts in which Caine still managed to shine.
In 1987 he won a Best Supporting Actor Oscar for Hannah and Her Sisters, Woody Allen's comedy-drama in which Caine played the husband of the titular character, who falls in love with her sister. "It is hard to say who the most important characters are, but my memory keeps returning to Elliot, the accountant played by Michael Caine," Roger Ebert wrote, as he called it "the best movie [Woody Allen] has ever made."
He won another Best Supporting Actor Oscar in 1999 for his role in The Cider House Rules.
For modern audiences, Caine is best known for his role as Alfred Pennyworth, Batman's butler, in Christopher Nolan's critically acclaimed franchise. In fact, from Batman Begins onwards, he has appeared in all of Nolan's films: The Prestige, The Dark Knight, Inception, The Dark Knight Rises and Interstellar (with an uncredited vocal cameo in Dunkirk).
To celebrate Caine's birthday, Newsweek has analyzed data from review aggregation websites Rotten Tomatoes, Metacritic and IMDb to rank his 20 best movies.