Michael Cohen Had Over 100 Recordings and Some Could Include Donald Trump: Report
Federal investigators reportedly possess over 100 recordings made by President Donald Trump's former personal attorney Michael Cohen and some potentially pertain to the president's business dealings and even contain Trump's voice.
Previously, only 12 recordings were known to exist after they were turned over to prosecutors on Friday. But Cohen often surreptitiously recorded conversations, including with reporters while Trump was on the campaign trail and following his election victory, according to The Washington Post on Wednesday citing two unnamed people familiar with the matter.
Many of the recordings are of Cohen speaking with reporters, and Trump is on others but not in full conversation, according to The Post.
Cohen's attorney, Lanny Davis, explained his client would record instead of jotting down notes and did not intend to use them for a nefarious purpose later.
"Michael Cohen had the habit of using his phone to record conversations instead of taking notes," Davis told The Post. "He never intended to make use of the recordings and certainly didn't intend to be deceptive."
It's unclear how federal prosecutors, who are probing Cohen's business dealings as well as payments made to women who have alleged affairs with Trump, intend to use the recordings or what they might reveal.
Nevertheless, the existence of even more secret recordings, together with Cohen's previous closeness to Trump, could spell danger for the president.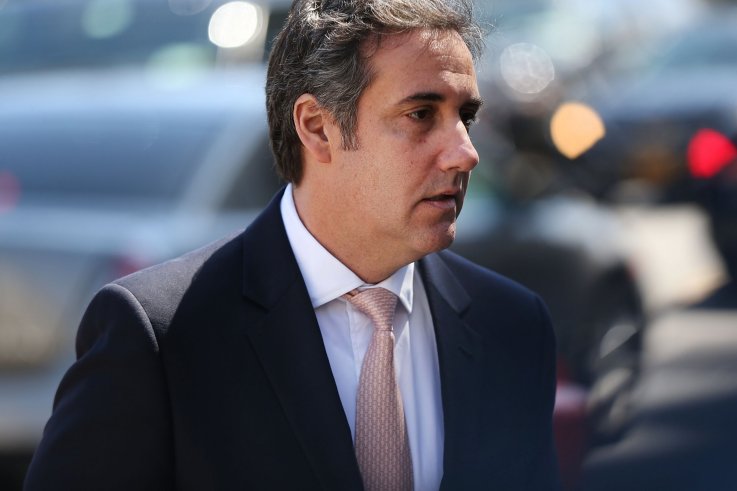 Already Trump is dealing with the blowback from the recording Davis released to CNN on Tuesday. The audio depicted Trump and Cohen discussing "our friend David," which has been speculated to be American Media Inc. chairman and longtime Trump friend David Pecker, and a payment to former Playboy model Karen McDougal for her story about an affair with Trump.
Cohen stated on the recording that he was going to "set up a company," which he also did for the $130,000 payment to adult film star Stormy Daniels, whose legal name is Stephanie Clifford. Due to the poor quality of the recordings, it's unclear exactly what Trump said but his attorney, Rudy Giuliani, said the president stated: "don't pay with cash."
After word of the recording first broke on Friday, Giuliani originally stated Trump wanted to make the payment, which never occurred, via check so it could be properly tracked.
Trump has since responded to the recording by calling it "sad" that an attorney would tape a client and even suggested the recording may have been altered.
"What kind of a lawyer would tape a client? So sad! Is this a first, never heard of it before? Why was the tape so abruptly terminated (cut) while I was presumably saying positive things? I hear there are other clients and many reporters that are taped - can this be so? Too bad!" the president tweeted Wednesday.
Michael Cohen Had Over 100 Recordings and Some Could Include Donald Trump: Report | U.S.