Michael Cohen Asked Al Sharpton to Pray With Him After Plea Deal: 'He Seemed Resolved to Facing Some Time'
Donald Trump's former "fixer" Michael Cohen asked Reverend Al Sharpton to pray with him shortly after pleading guilty to federal crimes last month.
The duo were spotted at a breakfast table at the Loews Regency Hotel on Park Avenue in Manhattan, New York, last week, huddled in prayer. Cohen had recently pleaded guilty to eight charges, including bank fraud, tax fraud and campaign finance violations.
"He seemed to be resolved that he was facing some time," Sharpton told the New York Times after the meeting.
Cohen, Trump's former personal attorney, will be officially sentenced on December 12. While he could face a maximum sentence of over 60 years for his crimes, he will likely get a reduced sentence due to his cooperation with prosecutors.
"He seems like a guy who feels like he's been wronged even though he's willing to admit that there may have been some things that he should not have done," Sharpton added.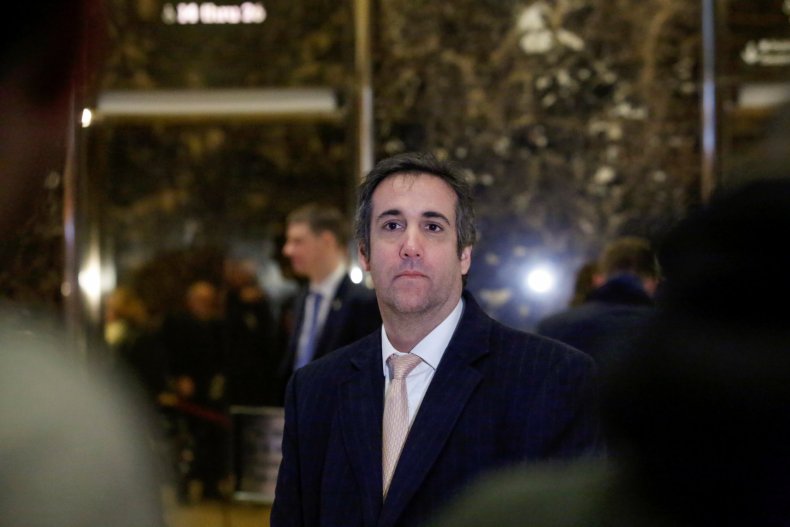 In his plea deal, Cohen shockingly implicated Trump in his campaign finance violations. The attorney told the court that he was directed to make hush money payments to Stormy Daniels and Karen McDougal prior to the 2016 election at the "direction of a candidate for federal office."
The White House denied any wrongdoing by the president and Trump slammed his former confidant, smearing Cohen on Twitter. "If anyone is looking for a good lawyer, I would strongly suggest that you don't retain the services of Michael Cohen," he wrote.
Cohen's plea deal did not include talking with Robert Mueller's special counsel investigation on possible collusion between the Trump campaign and Russia, but friends of Cohen's says the attorney is not done cooperating with federal prosecutors.
"He really is looking forward to in every way cooperating going forward. He feels like many others do—betrayed by Trump," Donny Deutsch, Cohen's longtime friend and television personality, has said.
Sharpton also told the Times that Cohen could still offer useful information about the president.
"I think in an ideal world, whether he's tainted or not, his information can certainly be used to question the presidency," Sharpton added.
This is at least the second time that Cohen has met with the reverend in the past few months. After their last gathering in late July, Cohen tweeted: "I have known Rev for almost 20 years. No one better to talk to!"