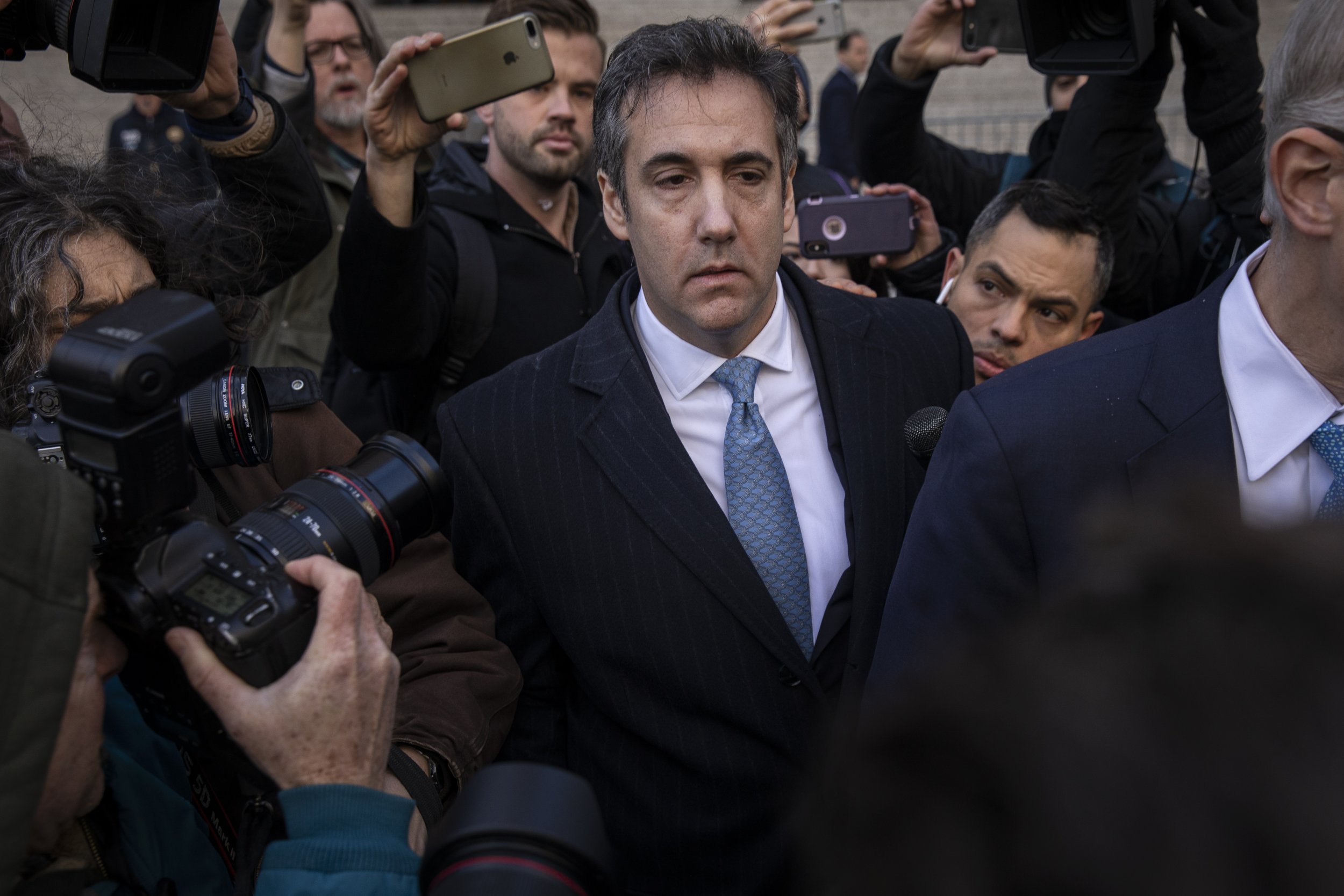 President Donald Trump's former personal lawyer, Michael Cohen, was in "close and regular contact" with White House aides and the president's legal team while preparing to lie to Congress, according to a new court filing Friday.
On Thursday, Cohen pleaded guilty to making misleading statements to congressional intelligence committees during testimony detailing his contacts with Russians during the 2016 presidential campaign.
As he pleaded guilty, Cohen's lawyers explained his false information "sprung regrettably from Michael's effort, as a loyal ally and then-champion" to support then-candidate Trump's political message, The Hill reported.
As part of his cooperation with Special Counsel Robert Mueller's investigation into Russian meddling in the 2016 election, Cohen said he lied to Congress about the now-president's plan to build a Trump Tower in Moscow.
This included misleading lawmakers about Trump's plans to travel to Russia, contacts with Russian officials in relation to the project and for how long the property plans were discussed within the Trump Organization.
According to two law enforcement officials quoted by BuzzFeed Thursday, Cohen discussed plans for a Moscow Trump Tower with President Vladimir Putin's press secretary Dmitry Peskov.
The Trump Organization reportedly planned to gift a $50 million penthouse in the proposed tower to Putin while the company was in negotiations over the project in 2016.
Trump's team claimed any contact between the president and Russia had ceased before the Iowa caucuses on February 1, 2016. Cohen justified his false statements to Congress on the grounds that the Moscow proposal did not bear fruit.
Cohen pleaded guilty to several federal crimes in August. These included the violation of campaign finance law by via a non-disclosure payment to Stormy Daniels, the adult-film star with whom Trump reportedly had an affair in 2006. Cohen told the court he made the payment under orders from Trump.
Tuesday's plea was the first related to the potential collusion with Russia being investigated by Mueller. The new documents submitted Friday say the probe has caused "deep and lasting strain" on Cohen. His lawyers also noted that authorities are investigating threats sent Cohen and his family.
Cohen has met with Mueller's investigation voluntarily multiple times during their investigation. Friday's document notes he will "continue to make himself available" for additional questioning.
He now intends to "re-point his internal compass true north toward a productive, ethical and thoroughly law abiding life," his lawyers said.
Trump and his lawyer, Rudy Giuliani, have suggested Cohen's guilty plea is a lie. "He's trying to get a much lesser sentence by making up the story," Trump said this week, adding "everybody knows about this deal."
Cohen is expected to be sentenced for his August guilty pleas later this month.