Michael Cohen To Break Silence On 'Good Morning America' in George Stephanopoulos Interview: How To Watch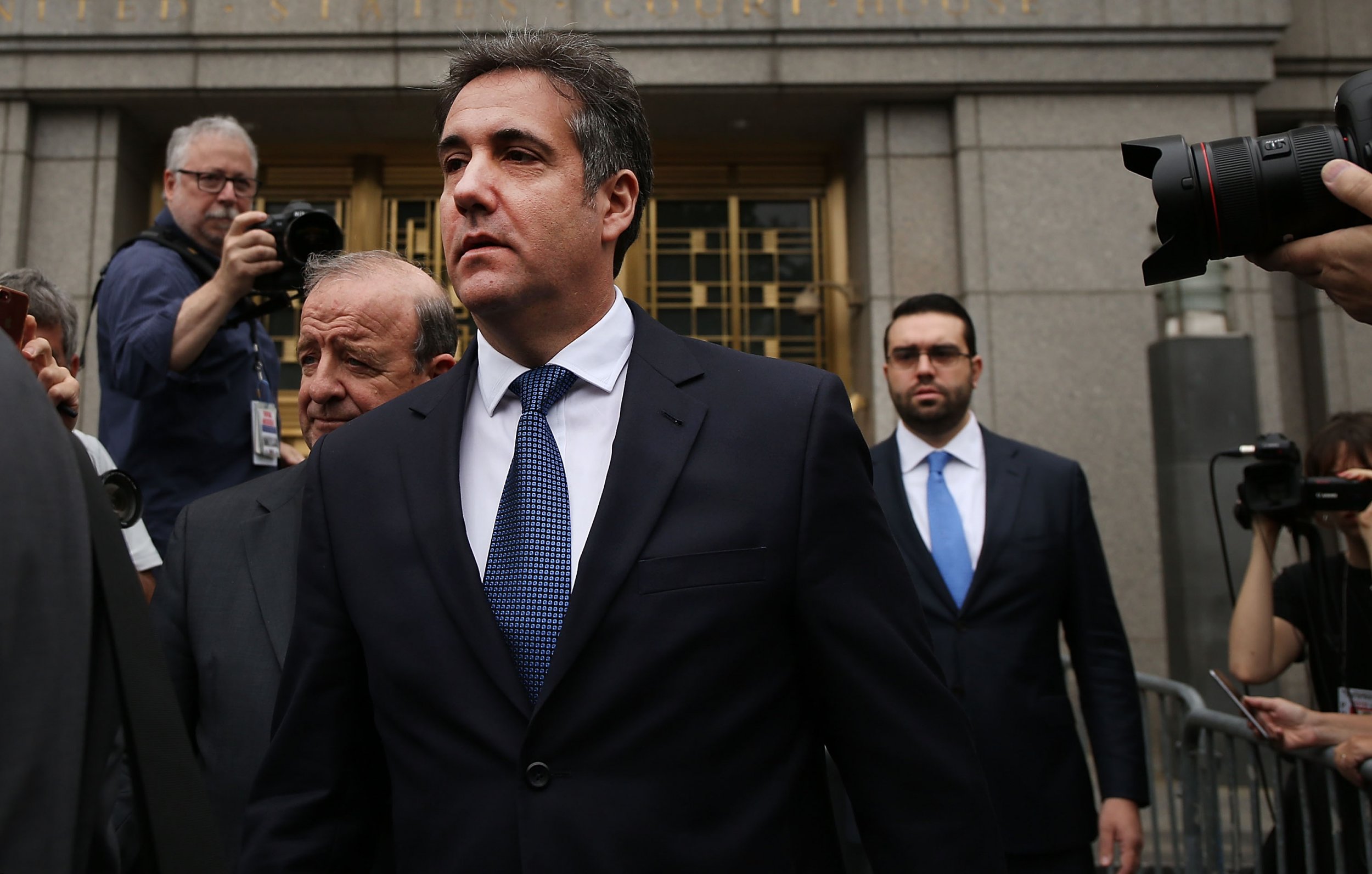 President Donald Trump's former personal lawyer Michael Cohen is expected to break his silence on "Good Morning America" on Monday.
Update: I Will Not Be Trump's Punching Bag, Michael Cohen Tells ABC
Cohen tweeted out a photo of himself sitting down for an interview with ABC News' George Stephanopoulos on Sunday night, writing: "My silence is broken!"
The attorney clarified that the interview, which took place on Saturday, was "not on camera."
It is unclear how the interview will be aired. However Stephanopoulos retweeted Cohen's post and also took to Twitter on Sunday to promote the show, telling viewers to "tune in tomorrow on Good Morning America for more on my conversation with President Trump's longtime personal lawyer."
Cohen has been a key figure in the scandal surrounding an affair President Donald Trump is alleged to have had with adult film star Stormy Daniels, whose real name is Stephanie Clifford.
Earlier this year, it emerged that the lawyer paid the film star $130,000 to keep quiet about the alleged affair in the lead-up to the 2016 election.
Trump initially claimed that he had no knowledge of the payment until his new attorney, Rudy Giuliani, revealed that to be untrue in May.
Cohen is also currently under investigation in the Southern District of New York for potential bank fraud and campaign finance violations. Thousands of files were obtained by the FBI in raids of his home, office and a hotel room he had been staying in.
It is unclear what Cohen will reveal in his interview with Stephanopoulos. However, the lawyer had recently said he felt "let down" by Trump, who appears to have distanced himself from Cohen in recent weeks, according to the Hill.
Last month, Trump said he is no longer being represented by Cohen and claimed that the two had not spoken in a "long time" despite the lawyer being a longtime confidante of the U.S. leader.
In September, Cohen told Vanity Fair that he would "never walk away" from his dedication to defending Trump.
He said he was "the guy who protects the president and the family" and "the guy who would take a bullet for the president."
Whether the lawyer still feels that same sense of loyalty towards the president is likely to be revealed on Monday.
Good Morning America's episode featuring the interview with Cohen is set to air at 7 a.m. ET and will be published online later.