Michael Cohen Condemns Russian Meddling After Trump-Putin Helsinki Summit
President Donald Trump's former attorney and fixer Michael Cohen reiterated his repudiation of Russia in a tweet Monday, hours after his former boss drew bipartisan condemnation for backing Russian President Vladimir Putin's denial of meddling over the evidence of his own intelligence agencies.
"As I said to [ABC's George Stephanopoulos], "I respect our nation's intelligence agencies who determined that Russia, had in fact, interfered or meddled in our democratic process," tweeted Cohen.
"I repudiate Russia's effort...and call on all Americans to do the same."
Cohen was quoting from an interview he gave two weeks ago with Stephanopoulos, the first since his office, home and hotel room were raided in April by FBI agents investigating campaign finance violations.
The lawyer, who arranged a 2016 payment to adult actress Stormy Daniels, who claims she had an affair with Trump, is also under investigation for other offenses including bank and wire fraud, though no charges have been filed.
In the interview, Cohen had refused to back Trump's attack on the law enforcement agencies that carried out the raids, which the president had described as "an attack on our country."
"I don't agree with those who demonize or vilify the FBI. I respect the FBI as an institution, as well as their agents," Cohen said.
He also refused to support Trump's castigation of Robert Mueller, the special counsel handling the investigation into allegations of Russian interference in the presidential election and collusion between Trump officials and Russia.
"I don't like the term 'witch hunt,'" he said, and went on to criticize Trump for accepting Putin's denials of responsibility for election interference, remarking: "Simply accepting the denial of Mr. Putin is unsustainable."
Standing beside Putin in an explosive press conference earlier Monday in Helsinki, Trump refused to blame his counterpart for Russian election meddling in the 2016 presidential election campaign—casting doubts on the findings of his own law enforcement and intelligence agencies.
"I have great confidence in my intelligence people, but I will tell you that President Putin was extremely strong and powerful in his denial today," declared the president.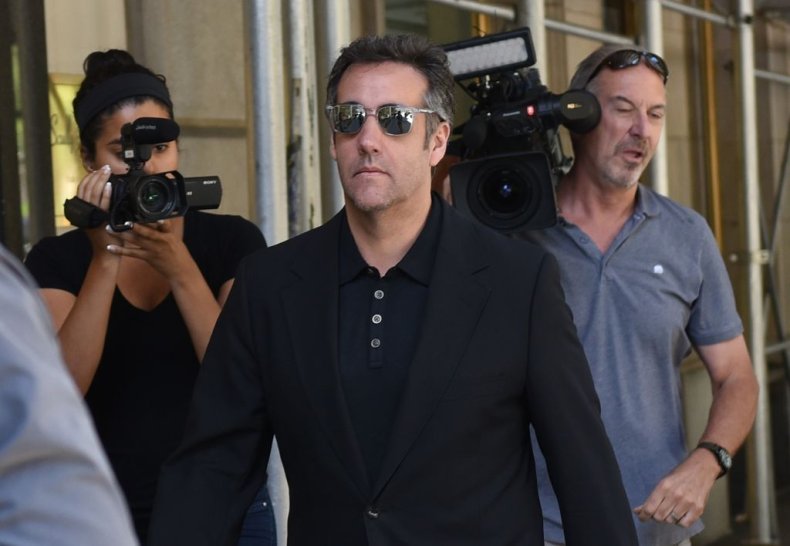 His claims came days after the special counsel's indictment of 12 Russians accused of hacking emails from Democratic National Committee and the Clinton presidential campaign during the 2016 presidential election.
In June, a friend of Cohen's told CNN that the lawyer was prepared to provide information about Trump if asked by investigators, and weeks later Cohen hired attorney Guy Petrillo to defend him in the face of possible federal indictments, and later added attorney Lanny Davis, who is close to the Clintons.
"He knows a lot of things about the president and he's not averse to talking in the right situation," said the source. "If they want information on Trump, he's willing to give it."
In the ABC interview, Cohen stressed where his first loyalties lie.
"My wife, my daughter and my son have my first loyalty and always will," Cohen said.
"I put family and country first."