Michael Cohen Wanted Women in Bikinis and Real Elephants for Trump 2016 Campaign Launch: Report
President Donald Trump's now-imprisoned former longtime lawyer Michael Cohen reportedly advocated for real elephants and women in bikinis to be part of Trump's presidential campaign launch at Trump Tower in 2015.
Planning for Trump's campaign launch began about a month before his announcement on June 16, 2015, in earnest, according to The Washington Post story Monday. The report came on the eve of Trump launching his re-election bid with a rally in Orlando on Tuesday.
But four years ago, Cohen was one in Trump's orbit who "pushed for a circus-like spectacle, complete with real elephants and women in bikinis," the report states.
Cohen's idea, of course, was not the path ultimately pursued. Trump's first campaign manager Corey Lewandowski saw to it that the setup had a more presidential feel, with a row of American flags as the backdrop.
"I said we are going to make sure it looks like Donald Trump is running for president of the United States, down to the blue suit and white shirt," Lewandowski told The Post.
Trump first wore a black suit for his launch but changed into a blue suit. "He told me it was going to go better with the flags," one of the first Trump campaign hires, Sam Nunberg, told the newspaper.
Cohen is serving a three-year prison sentence for crimes including tax evasion and arranging payments during the 2016 election to women who allegedly had affairs with Trump, among them adult film star Stormy Daniels. Cohen pleaded guilty to eight felonies in August and directly implicated Trump in the campaign finance law violations.
Though Trump's 2016 campaign team avoided bringing real elephants and women in bikinis, the future president's kickoff still had something of an amateur feel to it.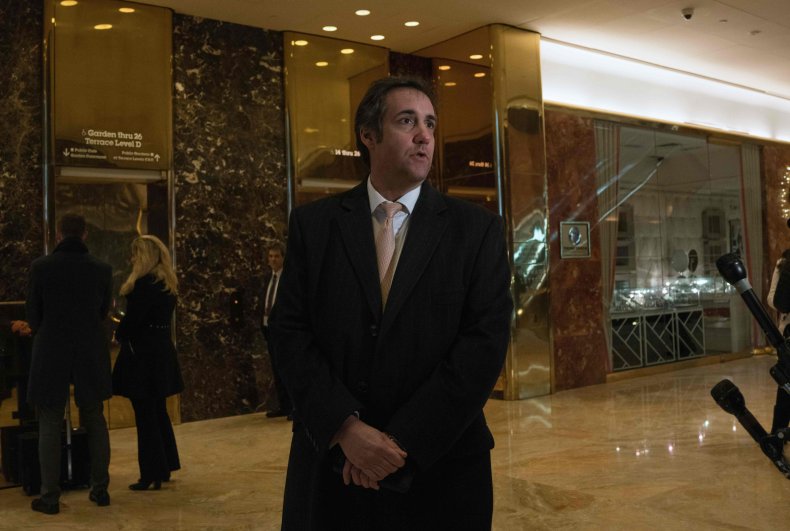 Trump made changes to his printed large font speech with black and red Sharpie markers up until just over a half-hour before riding a golden elevator down to the stage, according to Nunberg. A bright green cardboard sign made in house stating "Vote Trump" fell down as Trump rode the escalator down. Meanwhile, a "Hot Entrees" sign from the restaurant at Trump Tower was visible as Trump and his wife Melania walked by.
The crowd was composed of many people who were passing by and others who were paid to attend.
Michael Steel, a senior adviser on Jeb Bush's 2016 campaign, recalled laughing at Trump's bid announcement while watching it on television.
"There's a way to do this that looks serious, and riding a golden escalator in your own Manhattan skyscraper to a crowd that appeared to be composed of largely confused tourists is not that way," Steel told The Post.
But Trump's insistence on the elevator ride down and other details against the suggestions of his advisers proved to play out well. He became, and stayed a leading Republican contender, eventually winning the nomination and the presidency.