Michael Cohen Purges Donald Trump From Twitter Profile Amid Flip Rumors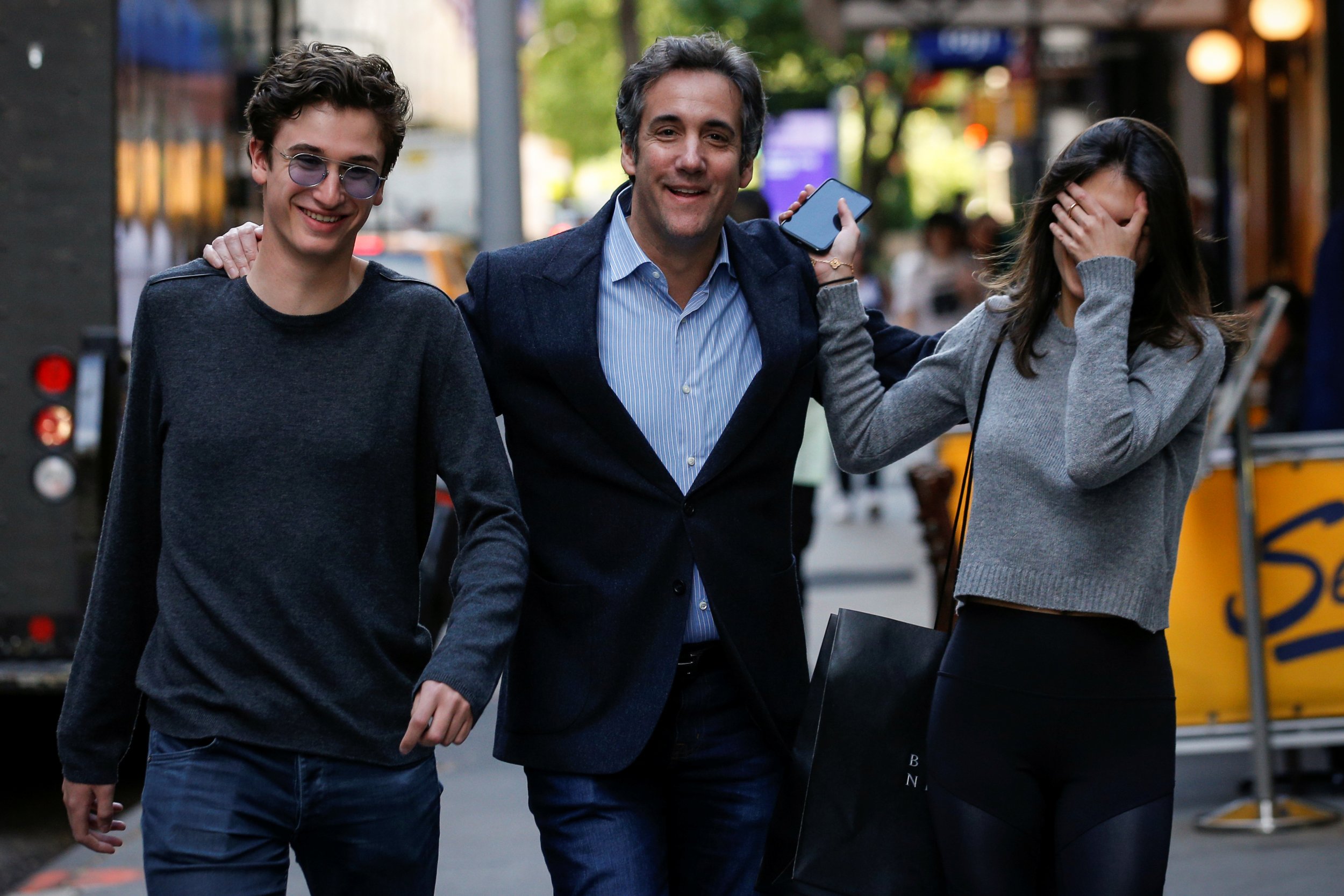 Attorney Michael Cohen, who once said he was "the guy who would take a bullet" for President Donald Trump, has removed all references to his former favorite client from his Twitter profile.
The widening divide between Trump and his longtime personal attorney became even more apparent through this tangible Twitter move. Cohen scrubbed any mention of Donald Trump or the Trump Organization from his @MichaelCohen212 Twitter profile, despite having worked for the 45th U.S. president for more than a decade.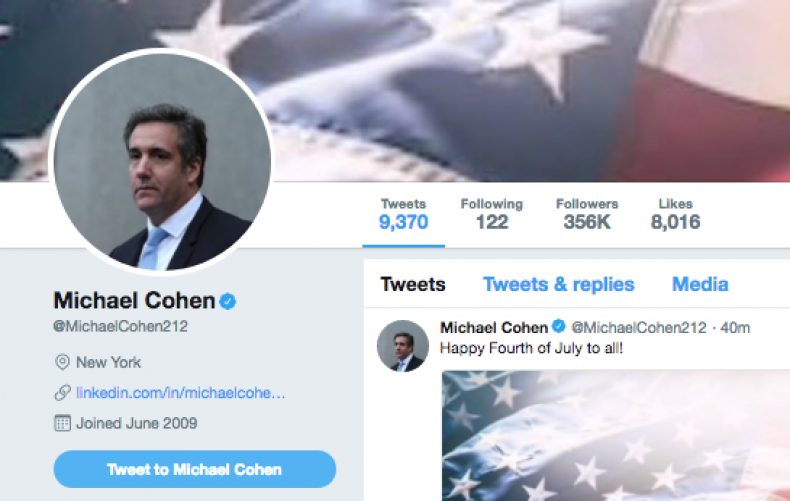 Cohen did his first major interview last week, with ABC News, since the FBI raided his home, hotel and office in April, something Trump complains about "20 times a day," according to associates. Cohen had insisted he would remain loyal to Trump despite recent signals that he might cooperate with special counsel Robert Mueller's ongoing investigation. But the New York City attorney, who has been living out of a hotel for the past several months, now told George Stephanopoulos, "My wife, my daughter and my son have my first loyalty and always will. I put family and country first." Cohen did not compliment Trump during the interview and he criticized the president for attempting to undermine the Mueller probe.
Cohen said he would defend himself and his family and would "not be a punching bag" for Trump or anyone involved in the Mueller investigation. In April, Trump responded to reports that Cohen may "flip" on him, tweeting, "most people will flip if the government lets them out of trouble, even if it means lying or making up stories. Sorry, I don't see Michael doing that."
Not all of Cohen's social media has been adjusted, however. His LinkedIn page still lists his job description as "Personal Attorney to President Donald J. Trump." Cohen notes that he's been "EVP & Special Counsel to Donald J. Trump" and the Trump Organization for 11 years and 3 months, having started in that job in May 2007. Cohen lists Zeta Beta Tau, Anthony Scaramucci and the Trump Organization among his interests.
Adult film star Stormy Daniels's attorney Michael Avenatti has previously criticized Cohen's behavior on Twitter. Avenatti recently tweeted that Cohen should "come clean now" if he doesn't want to be indicted or arrested in the Mueller investigation dragnet. Cohen reportedly paid Daniels $130,000 of his personal cash to finance hush money about Daniels' and Trump's alleged affair in 2006. He also reportedly attempted to apologize to first lady Melania Trump for paying off the porn star.