Trump Lawyer Michael Cohen Says the 'Haters' Are Trolling Him for Supporting the President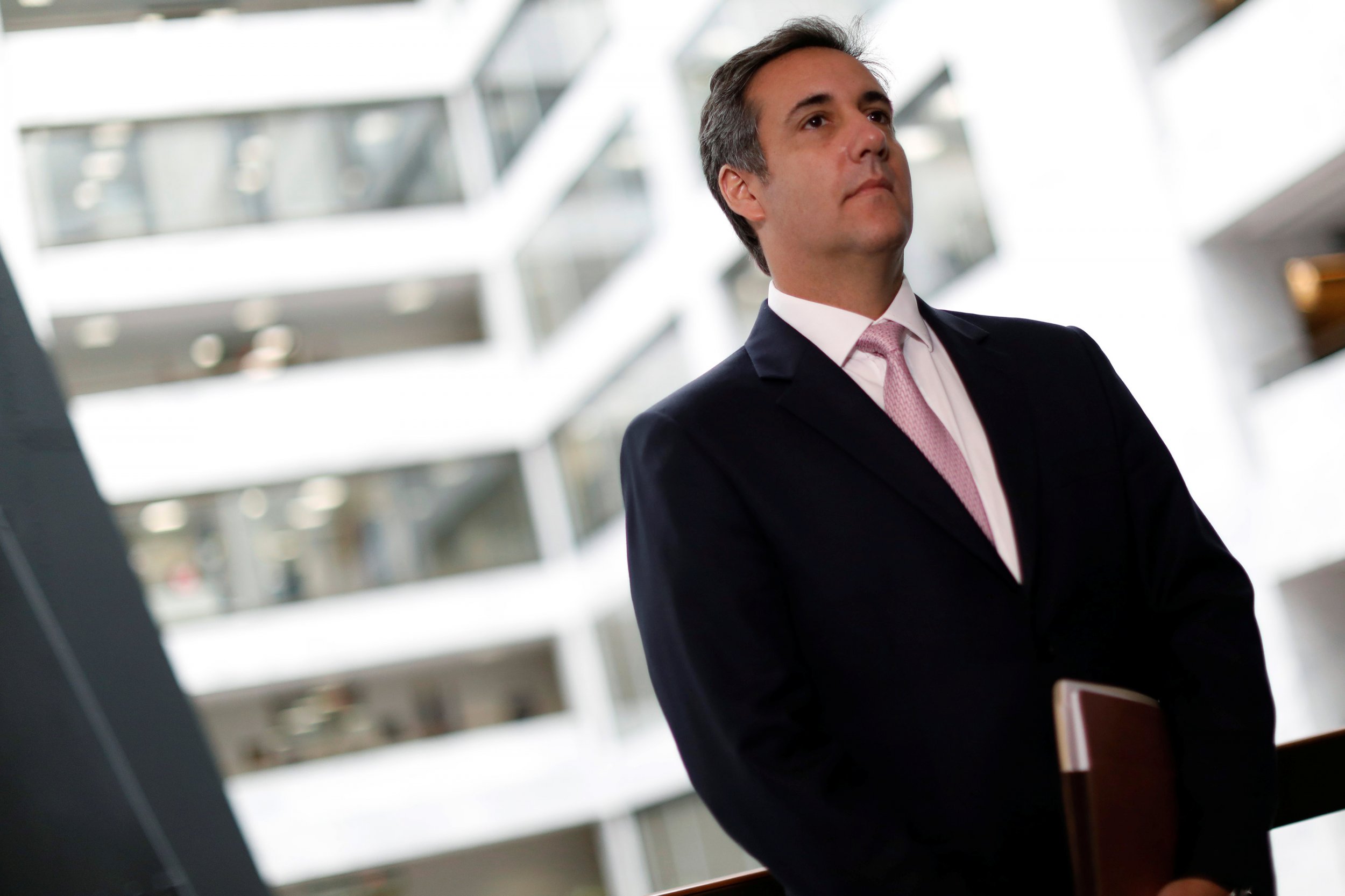 Donald Trump's personal lawyer, Michael Cohen, recently tweeted a picture of himself standing next to his longtime boss. "RT if you agree: Time to ignore the #haters #trolls and show @POTUS @realDonaldTrump we stand with you!" he wrote, tacking on the president's beloved "Make America Great Again" hashtag. Cohen's tweet racked up thousands of likes—as well as responses ranging from snarky to worse.
"Super cool pic," deadpanned Crooked Media founder and Obama White House veteran Tommy Vietor. "RTing this will be admissible as evidence in a treason trial," wrote another user. A third shared a GIF that flashed, "Shut the f*ck up."
Cohen told Newsweek this week in his first extensive and on-record interview in months that he's "disappointed" by the treatment he gets from "trolls" for remaining a Trump stalwart. Still, he insists he won't be deterred.
"Regardless of the hate directed at me," he vowed, "I will never let it interfere or [alter] my support and dedication to the president and the entire first family."
Someone like Cohen, a man among the most loyal of Trump loyalists, grousing about name-calling seems just too ironic to some: Cohen, executive vice president and special counsel at the Trump Organization, threw plenty of verbal elbows himself while fighting to get his boss elected America's Name-Caller-in-Chief.
"People who work for the King Troll ought to maybe adjust their thinking a bit," said Rick Wilson, a longtime political strategist who aggressively didn't support Trump for president and remains a vocal critic of his administration. "Michael Cohen whining like a little bitch is like an insurance adjuster who walks into a biker bar and yells, 'I'll kick all your asses!' He shouldn't be surprised that people are going to come after him." Wilson suggested Cohen invest in some "big-boy pants."
Times have undoubtedly changed since the heady days of the 2016 campaign, when Cohen served not only as top Trump legal brass but also as his longshot candidate's devoted attack dog. Thanks to a famously pugnacious TV interview, he's now the first thing that comes up when you Google "Says who?"
These days, he's trying to keep a somewhat lower profile and seems to spend more time explaining himself to Congress than gleefully trying to gut political foes. Those who now lash out at him, the president or the Trump family, he says, are just "angry that 'The Anointed One' lost the election" or are members of "'the Resistance' or 'Never Trump'" movement.
"It's disturbing on many levels, both personally and professionally," he says.
Unlike other members of the campaign, Cohen didn't follow Trump to Washington after his upset defeat of Democrat Hillary Clinton. He remained in New York, where not long ago, according to The Real Deal, Cohen "cashed out at Trump World Tower," selling his three-bedroom condo there for $3.3 million.
When stories about Russian meddling in U.S. politics and alleged collusion between the Trump campaign and foreign agents emerged, Cohen's name was in the middle of it all.
Just before his boss took the oath of office in January, Cohen ripped a controversial dossier compiled on Trump and his inner circle as nothing but salacious "fake news nonsense" and said that if the U.S. wanted to project strength to the world, "we need to start acting intelligent."
Cohen's repudiation extended to descriptions of his own activities as recounted in the dossier, which emerged after the conservative Washington Free Beacon hired researchers Fusion GPS to dig for Trump dirt. (The Clinton campaign and the Democratic National Committee also paid Fusion GPS for opposition research.) The dossier said Cohen went to Prague to meet with Russian agents, a claim which he has repeatedly called false, among other collusion-related claims that contributed to his status as a person of interest to congressional investigators.
He testified in October before both the House and Senate Intelligence Committees, including, according to reports, about his involvement in an attempt to open a Trump property in Moscow. Cohen has said, in statements and directly, that he has not engaged in inappropriate conduct and "never saw anything—not a hint of anything" that linked Trump to Russian officials meddling in the election.
Cohen also objected (strenuously) to a story questioning personal real estate deals he did while at the Trump Organization. The piece that irked him focused on Manhattan buildings he bought for $11 million in 2011 and 2012 and sold for $32 million, cash, in 2014, although the properties' assessed value hadn't changed much. Cohen maintained that the transactions were entirely legal.
Cohen isn't the only guy who says he feels the burn for having Trump ties: Former campaign aide Michael Caputo, for one, has said he's received personal and family threats; he monitors Twitter attacks to see if they might come from paid trolls.
Barry Bennett, who ran the Ben Carson for president campaign before joining Team Trump, has been involved in politics for decades. "I had to get off Twitter because I was tired of the hate," Bennett told Newsweek. "It finally occurred to me that I was wasting my time dealing with these idiots."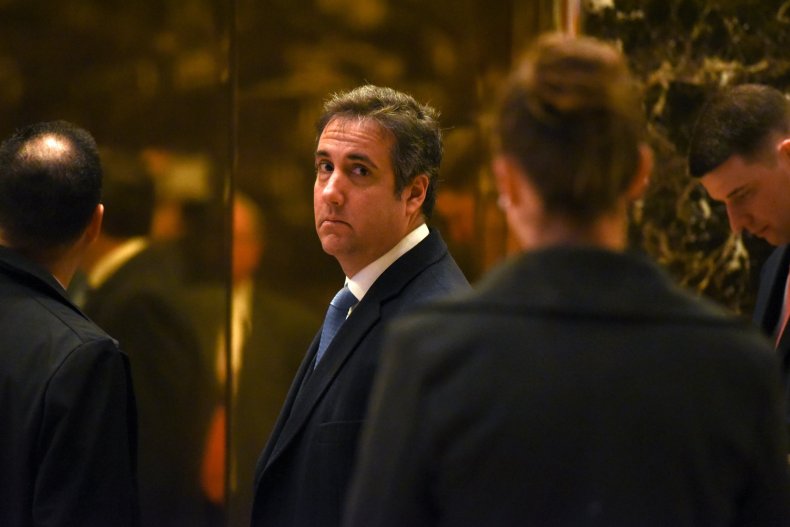 Cohen himself has publicly acknowledged he can step over the line in pushing back against news stories he doesn't like: He apologized for threatening a writer who asked about an old claim that Trump assaulted his ex-wife, Ivana. But these days, he said, "a never-ending barrage of social media attacks, of print and cable news attacks, always presuming guilt over innocence without any knowledge of fact," has "taken a tremendous toll, not only on me, but on my wife and children as well."
When Cohen sees unflattering articles about the first family, such as on Ivanka Trump, or social trolling, he's riled by the "disgraceful behavior … directed at a wonderful person who should not be the recipient of their misguided hatred."
That disgrace, he said, extends to the treatment of Trump himself.
"Whether you voted for him or not," Cohen said, "There's a level of respect that should be given to whomever represents the office of the presidency."