Manhattan DA Eyes Charges Donald Trump Can't Pardon Away: Report
The Manhattan district attorney is reportedly considering filing charges against the Trump Organization and two senior officials in connection to former Trump lawyer Michael Cohen's $130,000 payment to adult film actress Stephanie Clifford, better known as Stormy Daniels. Legally, President Donald Trump would be unable to pardon any convictions levied at the state level.
The investigation, which is still in its infancy according to The New York Times, would focus on reimbursement to Cohen for his hush money payment to Clifford on behalf of the president. The Trump Organization reportedly filed the cost as a legal expense, but Cohen told prosecutors that the payment was made to directly aid Trump's 2016 presidential campaign. Federal prosecutors say that Cohen did no actual legal work and that the invoices filed were phony.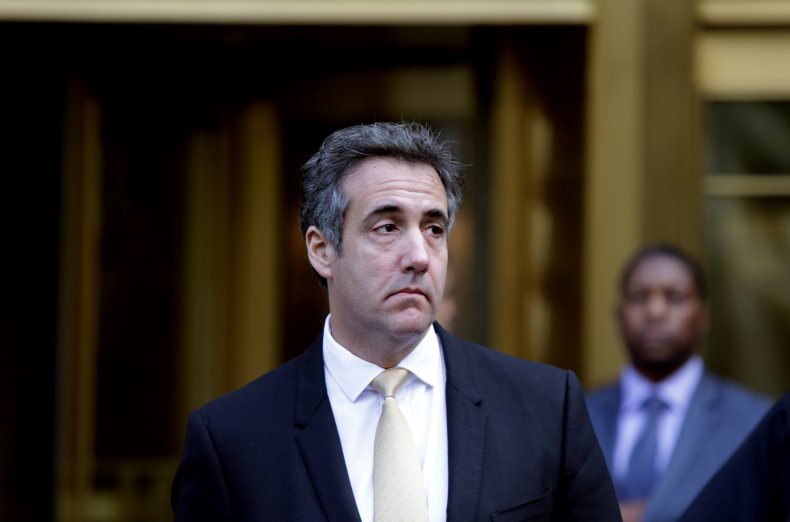 "On its face, it certainly would be problematic," a New York official familiar with the matter told the Times. The source confirmed that the mislabeling could be considered a state felony.
According to court filings, Cohen eventually earned $420,000 from the Trump Organization in return for his payment to Clifford. That number includes the original $130,000 plus tax paid on the money and an additional bonus payment.
The New York State Attorney General, Barbara D. Underwood, is also reportedly opening an investigation into Michael Cohen's tax filings and is looking into whether he violated state tax law.
Trump-friendly morning news show Fox & Friends has openly speculated about whether Trump would consider pardoning Cohen, and the president has indicated that he would be open to waving his former campaign manager Paul Manafort's legal woes.
"I have great respect for what he's done in terms of what he's going through," the president said on the program, USA Today reported. He also indicated that he didn't believe the fraud charges against Cohen were legally valid.
Cohen's lawyer, Lanny Davis, said Wednesday that his client did not want a pardon from Trump.
"I know that Mr. Cohen would never accept a pardon from a man that he considers to be both corrupt and a dangerous person in the oval office," Davis told NPR's Morning Edition. "And [Cohen] has flatly authorized me to say under no circumstances would he accept a pardon from Mr. Trump."
Because he took a plea deal, the 51-year-old Cohen currently faces 43 to 63 months in prison, a significantly reduced sentence from the original maximum of 65 years. He left the courtroom Tuesday on a $500,000 bond and will face sentencing in December.