Michael Cohen Spoke With Russian Who Offered to Help Donald Trump's Campaign and Arrange Putin Meeting: Mueller Filing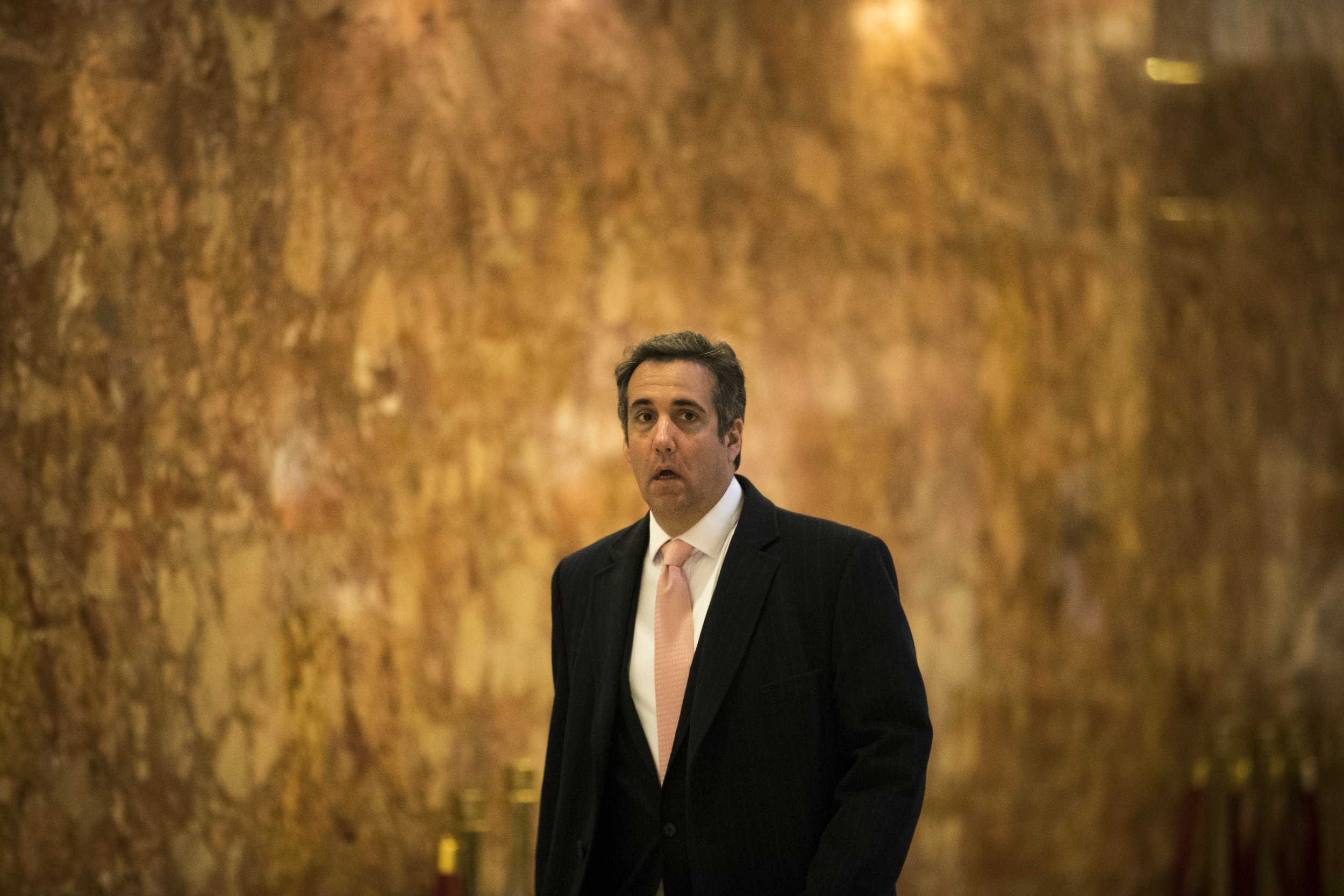 President Donald Trump's former longtime lawyer Michael Cohen spoke with a Russian national who allegedly offered to help Trump's campaign and set up a meeting between the then-candidate and Russian President Vladimir Putin, a filing by special counsel Robert Mueller on Friday revealed.
It is information that is surfacing for the first time.
"In or around November 2015, Cohen received the contact information for, and spoke with, a Russian national who claimed to be a 'trusted person' in the Russian Federation who could offer the campaign 'political synergy' and 'synergy on a government level,'" read a sentencing memo for Cohen.
"The defendant recalled that this person repeatedly proposed a meeting between Individual 1 and the President of Russia," the filing continued. Individual 1 refers to Trump.
"The person told Cohen that such a meeting could have a 'phenomenal' impact 'not only in political but in a business dimension as well,' referring to the Moscow Project, because there is 'no bigger warranty in any project than consent of [the President of Russia],'" the filing states.
The filing stresses that "Cohen, however, did not follow up on this invitation."
Mueller in his filing stated he will not "take a position with respect to a particular [prison] sentence" for Cohen and praised Trump's former fixer for his cooperation in the probe. However, federal prosecutors in the Southern District of New York in a 40-page filing recommended that Cohen serve a "substantial" prison term of 51 to 63 months.
Cohen admitted to lying to the Senate Intelligence Committee last year when he said that negotiations between the Trump Organization and Russia for a real estate project ended in January 2016. In reality, talks about the project in Moscow continued until as late as June 2016, which was just a month before Trump secured the Republican Party nomination.
Trump last week, when Cohen pleaded guilty to lying to Congress about the real estate venture in Russia, called the lawyer a liar and "weak person."
"What he's trying to do, because he's a weak person and not a very smart person, what he's trying to do is end, and it's very simple, he's got himself a big prison sentence and he's trying to get himself a much lesser prison sentence by making up a story," Trump said.
Trump shortly after the filings appeared to deny the developments around Cohen, who in a testimony in August implicated him in campaign finance law violations.
"Totally clears the President," he tweeted, falsely, Friday evening. "Thank you!"