Michael Cohen Says He Fears Retribution From Trump and His Supporters, Doesn't Walk With His Wife, Kids in Public
Michael Cohen told lawmakers on Wednesday that he is afraid of potential retribution from President Donald Trump as he turns on his former boss in a dramatic public testimony in front of the House Oversight Committee.
Cohen, who served as the president's personal attorney for over a decade, was originally scheduled to testify before Congress on February 7 but postponed his appearance due to ongoing threats against his family. Cohen alleged that the threats came from Trump and his attorney Rudy Giuliani.
"This is a time where Mr. Cohen had to put his family and their safety first," Cohen's attorney Lanny Davis said in a statement at the time. When asked about intimidating his former attorney, Trump told reporters: "Well I would say he's been threatened by the truth. He's only been threatened by the truth."
The threats were brought up by Democratic Representative Brenda Lawrence during Wednesday's hearing as she asked Cohen what he thinks the president can do to harm him.
"A lot," Cohen replied. "And it's not just him. It's those people that follow him and his rhetoric…. I don't walk with my wife if we go to restaurant or we go somewhere. I don't walk with my children. I make them go before me because I have fear."
The former attorney said that some of the president's posts on Facebook and Twitter have prompted even more people to attack him online. Trump has tweeted that Cohen is a "weak person" and a liar.
"When you have access to 60-plus million people that follow you on social media and you have the ability within which to spark some action by individuals that follow him," Cohen started to explain. "And from his own words that he could walk down Fifth Avenue and shoot someone and get away with it, it's never comfortable."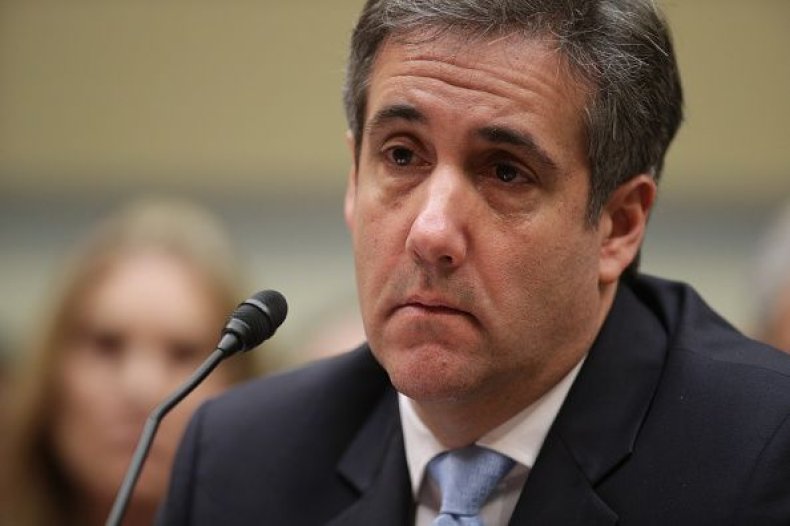 Cohen said that some of the messages he has received on social media he has had to "turn over to Secret Service because they are the most vile, disgusting statements that anyone can ever receive."
He added that "when it starts to affect your children, that's when it really affects you."
Cohen testified before lawmakers ahead of serving a prison sentence of three years. Last year, Cohen pleaded guilty to a slew of crimes he committed while serving President Trump. Those charges include making false statements to Congress, tax fraud and campaign finance violations.
During his testimony on Wednesday, Cohen said that he regrets the day he said "yes" to working for Trump during the campaign. "I am ashamed of my weakness and misplaced loyalty—of the things I did for Mr. Trump in an effort to protect and promote him," he said.
The Trump campaign released a statement during the middle of Wednesday's public hearing slamming Cohen as a "felon, a disbarred lawyer, and a convicted perjurer."