Michael Cohen's attorney argued in a Los Angeles court Friday that a lawsuit against Donald Trump's personal lawyer filed by porn actress Stormy Daniels should be delayed because Cohen could soon be indicted.
Related: Trump being investigated for pulling 'con job after con job' on Americans, Stormy Daniels's lawyer claims
Cohen and the president were seeking a 90-day delay to a lawsuit filed by Daniels arguing that a nondisclosure agreement she signed before the 2016 election was invalid because Trump never signed it. On Friday, U.S. District Court Judge S. James Otero postponed ruling on the matter, giving Cohen until Wednesday to file a declaration that he will refuse to answer questions by invoking the Fifth Amendment's protection against self-incrimination.
Cohen had his office, home and hotel room raided by the FBI last week, with agents seizing documents related to the $130,000 payment he made to Daniels, whose real name is Stephanie Clifford. As part of his push for a delay, Cohen lawyer Brent Blakely claimed that "the potential indictment of client" puts Cohen "in a very difficult situation," according to CNBC.
Blakely said that Cohen could be indicted within 90 days, pointing to a previous statement from Daniels's lawyer, Michael Avenatti, to that effect, CNN reported.
Five days earlier, Avenatti told CNN, "I strongly believe that within the next 90 days we're going to see the unsealing of an indictment against Mr. Cohen for a host of very serious offenses."
Avenatti, who has repeatedly taken the opportunity to slam Cohen and Trump, said he believes Cohen will decide to flip by this summer or earlier and cooperate with federal prosecutors.
"There is zero question in my mind that Michael Cohen is going to be indicted for some very serious, pervasive conduct," Avenatti told Vanity Fair in a report published Thursday.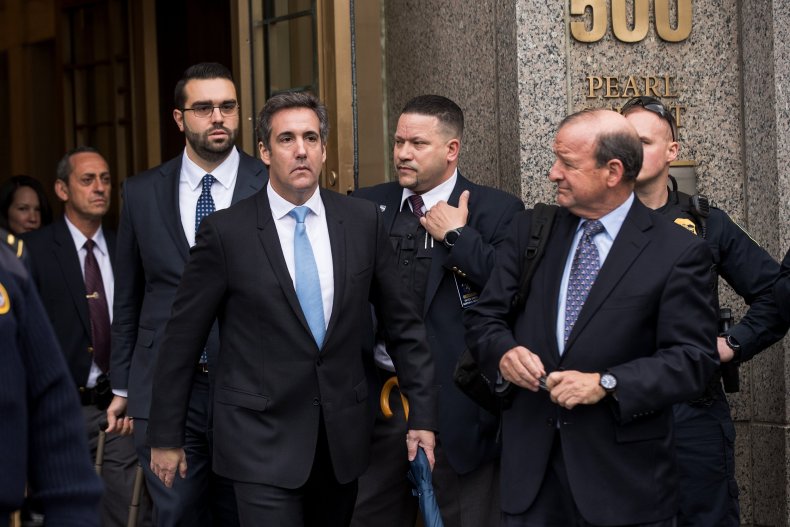 Avenatti claims to have evidence that Cohen engaged in bank fraud and it will prove that Trump was aware that Cohen paid Daniels and other women hush money to cover up alleged affairs.
"There's a significant level of cooperation between us and the Southern District of New York U.S. attorney's office," he added.
Trump is reportedly worried about the charges that Cohen could potentially be hit with and whether his lawyer will flip.