President Donald Trump's former personal attorney, Michael Cohen, has reportedly reached a plea agreement with the special counsel investigating Russia's interference in the 2016 election for lying to Congress during testimony last year.
Cohen, who previously said he would "take a bullet" for Trump, pleaded guilty Thursday in federal court in New York, according to ABC News and the Associated Press.
How much and how exactly Cohen misled congressional investigators during testimony before the House and Senate Intelligence Committees about Russia's interference remains unclear.
Prior to his testimony last year, Cohen said in a public statement that he "had nothing to do with any Russian involvement in our electoral process" and added he "never saw anything— not a hint of anything—that demonstrated [Trump's] involvement in Russian interference in our election or any form of Russian collusion."
In August, Cohen pleaded guilty to bank fraud and tax evasion charges brought by the U.S. District Court, Southern District of New York and agreed to cooperate with investigators. Cohen also admitted to campaign finance violations involving payments to women who claimed to have had affairs with Trump before he was president.
One of the key parts of Cohen's testimony involved a plan during the 2016 campaign to build a new Trump Tower in Moscow, and according to the Associated Press, Cohen pleaded guilty to lying about the real estate project to the Senate Intelligence Committee.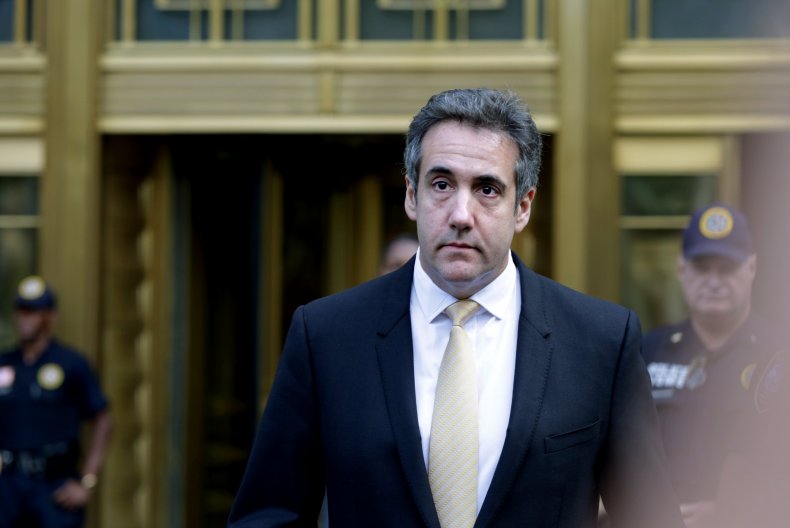 In court Thursday morning, Cohen walked back his previous claim about ending talks on the Moscow tower project in January 2016. Instead, Cohen told the court he was still engaged in discussions about the project as late as June 2016.
"I knew at the time in that I asserted that all efforts had ceased in January 2016, when in fact they continued until June 2016," Cohen told the court. "In fact had more extensive communications."
"In fact, I took steps to and had discussions with Individual 1 about travel to Russia," he said, referring to Trump.
Yahoo News reported in May of this year that emails and text messages obtained by investigators showed Cohen pursuing the project into May of 2016.
Reports indicated Cohen had directly reached out to Russian President Vladimir Putin's spokesperson in order to better facilitate the project.
The president has publicly denounced Cohen as a "liar" and asserted attorney-client privilege was "dead." Rudy Giuliani, who now represents Trump against the special counsel, also labeled Cohen as untrustworthy.
Trump has repeatedly stated no collusion took place with his campaign and Russia to claim the White House, and he's often called special counsel Robert Mueller's probe a "fake witch hunt" that is "ruining" lives and hurting the country.
The president blasted the Russia probe again late Wednesday evening and Thursday morning, describing the investigation as a type of McCarthyism.
"When will this illegal Joseph McCarthy style Witch Hunt, one that has shattered so many innocent lives, ever end-or will it just go on forever? After wasting more than $40,000,000 (is that possible?), it has proven only one thing-there was NO Collusion with Russia. So Ridiculous!" Trump tweeted.