Michael Cohen Says He Lied to Congress 'Out of Loyalty' to Donald Trump and His 'Political Messaging'
President Donald Trump's former personal attorney Michael Cohen said he lied to Congress about a Trump Tower real estate project in Russia "out of loyalty" to the president and his political messages.
"I made these misstatements to be consistent with Individual 1's political messaging and out of loyalty to Individual 1," Cohen said in court. The former attorney had previously identified "Individual 1" as Trump.
Cohen pleaded guilty on Thursday morning in U.S. District Court in New York, reported the Associated Press. It was his second plea deal in District Court in the past four months, though this time it came as part of a new agreement with special counsel Robert Mueller. Mueller is currently investigating Russian election interference and possible collusion between Russia and the Trump campaign in 2016.
Cohen told a federal judge that he lied to the Senate Intelligence Committee in 2017 about a proposed Trump Tower real estate development in Moscow. He had previously claimed that talks about the project ended in January 2016. But on Thursday, Cohen told the court that active discussions were still going on as late as June 2016.
Cohen claimed that Trump knew about the communication as well, stating, "In fact, I took steps to and had discussions with Individual 1 about travel to Russia."
In August, Cohen pleaded guilty to several federal charges, including campaign finance violations, bank fraud and tax evasion. During his plea, Cohen dropped the bombshell that he made campaign finance violations, which involved paying hush money to Stormy Daniels and Karen McDuggal, at the direction of then-candidate Trump.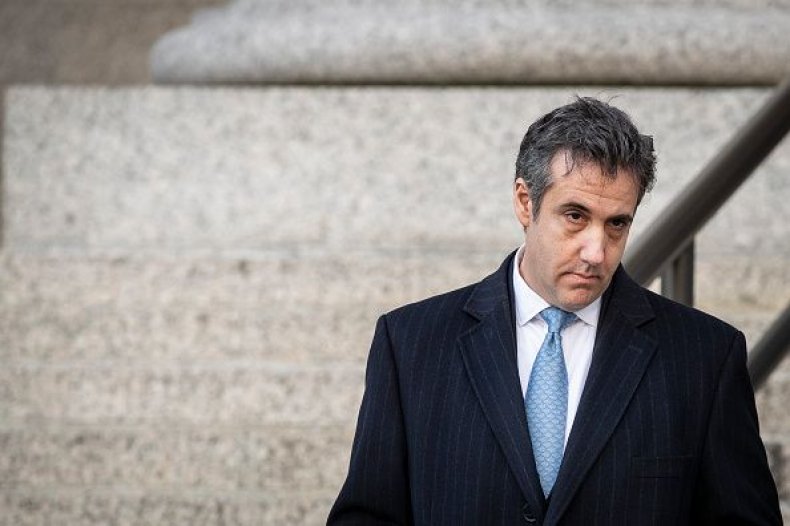 Cohen's sentencing will be held on December 12. His attorney, Guy Petrillo, said on Thursday, "Mr. Cohen has cooperated. Mr. Cohen will continue to cooperate." Petrillo also said that he would give the federal court a letter highlighting how Cohen has cooperated with Mueller's investigation.
Cohen's plea is the latest development in Mueller's probe, which has been looking into the dealings made by some of Trump's former confidants, including Roger Stone and Paul Manafort.
Trump has repeatedly slammed the investigation as a "witch hunt." He tweeted earlier this week that there was no collusion between his campaign and Russia. "When will this illegal Joseph McCarthy style Witch Hunt, one that has shattered so many innocent lives, ever end-or will it just go on forever?" the president tweeted on Thursday morning.
But Democrats, who now control the House of Representatives, are not dismissing Mueller's charges. Representative Adam Schiff told CNN's Christiane Amanpour shortly after Cohen's plea on Thursday morning, "If Mr Cohen misled the Congress about the President's business dealings in Russia deep into the campaign, it also means that the President misled the country about his business dealings."
Jerry Nadler, the incoming House Judiciary Committee chairman, told reporters that Congress will investigate ties between the Russian government and Trump. When asked if Cohen's plea increases the possibility for impeachment proceedings, Nadler said, "That obviously depends on what we find."