Michael Cohen Net Worth: Trump Attorney's Businesses Facing Pressure From Legal Costs and Taxi Medallion Decline
President Donald Trump said Thursday that Michael Cohen, his personal attorney currently under investigation by federal authorities, is a "businessman" first and lawyer second. But Trump doesn't seem to know just what type of business Cohen is in.
"Michael is in business. He's really a businessman, a fairly big business as I understand it. I don't know his business," Trump told Fox & Friends Thursday, adding that "he also practices law."
Trump would seem to be correct that Cohen is a businessman first, given that Cohen's lawyers revealed in court that he had only three legal clients since the beginning of 2017: Trump, Republican fundraiser Elliott Broidy and Fox News host Sean Hannity. Cohen's other businesses are primarily in two industries, one of which has been disrupted in recent years by Silicon Valley. That financial strain could hurt Cohen's ability to continue to mount a legal defense against federal authorities who raided his home, office and hotel room earlier this month.
Cohen has holdings in New York City real estate and New York City taxi medallions. The value of those medallions, which are essentially licenses for New York City cabs, has plummeted in recent years, from over a million dollars to less than $200,000 each, mainly due to the advent of ride-sharing companies like Uber and Lyft, whose drivers don't need to purchase medallions.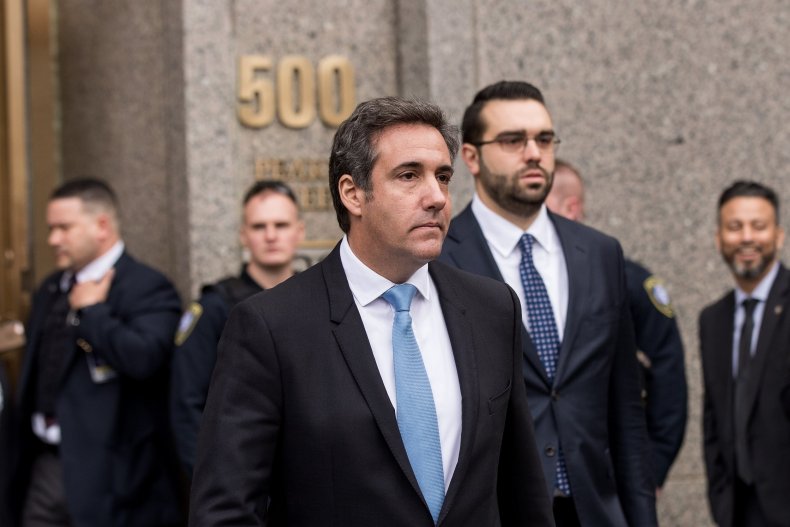 Cohen and his wife have taken out 16 loans on 32 New York City medallions they own, according to Bloomberg. It's a good time to get out of the taxi business, which perhaps explains why Cohen associate Semyon Shtayner is trying to transition from taxi medallions to marijuana edibles. Cohen and his father-in-law loaned at least $26 million to Shtayner in recent years, at least $6 million of which came from Cohen personally, Associated Press reported Friday.
Despite his legal work drying up due to ongoing investigations, Cohen does have real estate holdings that continue to generate significant income. Cohen's companies own stakes in two Manhattan buildings, which together deliver his companies less than $1 million in net income per year, according to Bloomberg, which also noted Cohen and his wife sold a unit at Trump World Tower last year for $3.3 million.