Why Was Trump Lawyer Michael Cohen's Office Raided by the FBI?
Federal authorities have raided the office of Michael Cohen, President Donald Trump's longtime personal lawyer who paid hush money to adult actress Stormy Daniels.
The raid took place in Manhattan on Monday, The New York Times first reported. Special Counsel Robert Mueller, who is overseeing the FBI investigation into Russian meddling in the 2016 presidential election, made a referral for the search warrant, according to the report.
"Today the U.S. Attorney's Office for the Southern District of New York executed a series of search warrants and seized the privileged communications between my client, Michael Cohen and his clients," Stephen Ryan, Cohen's lawyer, said in a statement. "I have been advised by federal prosecutors that the New York action is, in part, a referral by the Office of Special Counsel, Robert Mueller."
In the statement, Ryan called the search "completely inappropriate and unnecessary" and said authorities had seized "protected attorney client communications between a lawyer and his clients." He added that Cohen had previously cooperated with government investigations, including in Congress.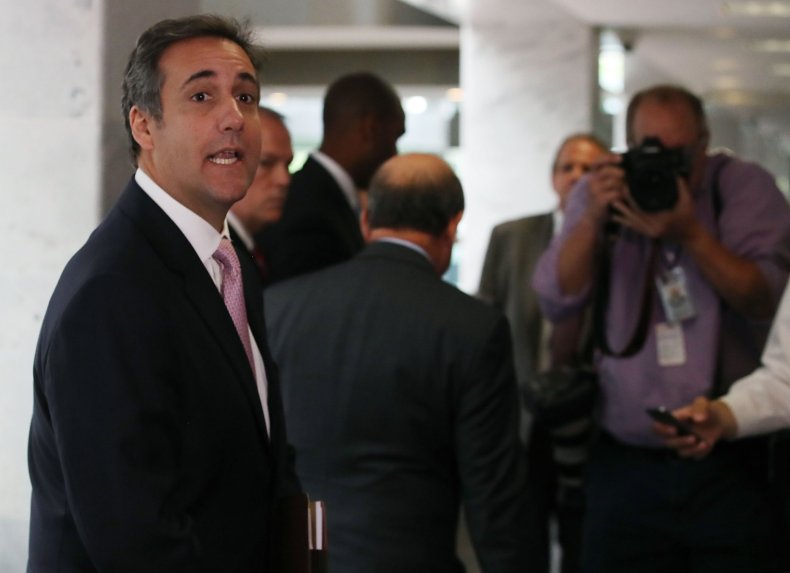 Besides raiding Cohen's office, the FBI also went to a hotel room at the Regency in New York City where Cohen had been staying, according to Vanity Fair.
McClatchy reported last week that Mueller was looking into Cohen and the Trump Organization. Cohen was involved in overseas business deals, the report said.
Cohen has also been of interest to congressional committees investigating Russian meddling. He appeared last year before the House and Senate intelligence committees, and the Senate Judiciary Committee has requested communications related to him. Senator Dianne Feinstein, the Democratic ranking member on the latter committee, requested he appear before the panel.
But in recent weeks, Cohen has also been involved in allegations around Trump and Stormy Daniels, whose real name is Stephanie Clifford. The lawyer admitted to paying $130,000 to the adult actress, who has claimed she had an affair with Trump. On Sunday, a lawyer for the actress filed a motion in federal court in California seeking depositions of Trump and Cohen. On April 5, Trump told reporters that he did not know about Cohen's $130,000 payment.
The FBI is interested in Cohen's payments to Stormy Daniels, among other topics, and Monday's raid resulted in seizures of emails, tax documents, business records and communications with Trump, according to the Times.
The U.S. attorney for the Southern District of New York is Geoffrey Berman, a Trump appointee. Prior to his entering the role, legal analysts had speculated about whether the top prosecutor there would end up having to investigate Trump, given that the Trump Organization has its headquarters in Manhattan.