How Much Was Michael Cohen Paid for His Trump Tips to Major Corporations?
President Donald Trump's personal lawyer reportedly went on a pitching spree in early 2017, claiming to hold the keys to the freshly elected commander-in-chief's mind that could help major corporations figure out the best way to approach the incoming administration.
All told to date, Michael Cohen, now the subject of a federal investigation, raked in $2.95 million from five companies in industries ranging from health care to political lobbying to defense.
The current figure, as more reports trickle out, is based off the known companies confirming payments made to Cohen's company, Essential Consultants, after Michael Avenatti, the lawyer for Stormy Daniels, released his report Tuesday. Avenatti's report claimed that Essential Consultants, which was also the company used by Cohen to pay Daniels for her silence over an alleged affair with Trump prior to the 2016 election, had received payments totaling more than $4.4 million.
Here's a breakdown of the companies that have confirmed payments to Cohen's company for his Trump tips.
AT&T
The telecommunications giant was the biggest name brand to pay Cohen for knowledge on how best to approach the new administration, one filled with people and a president whom Washington had yet to encounter. Avenatti's document initially claimed AT&T had paid Cohen $200,000, but reports have since indicated it could have been much higher.
Instead, AT&T paid Cohen $50,000 a month for a grand total of $600,000 as it sought advice on how to proceed with its $85 billion merger with Time Warner, The Washington Post reported Thursday, citing documents.
Novartis
Pharmaceutical company Novartis confirmed it had reached an agreement with Cohen in February 2017 for consulting on U.S. health care policy, specifically the Affordable Care Act. The deal was for $100,000 a month over the course of a year, totaling $1.2 million.
But the company said in a statement that in March 2017, when it held its first meeting with Cohen after striking the deal, it "determined that Michael Cohen and Essential Consultants would be unable to provide the services that Novartis had anticipated related to U.S. healthcare policy matters and the decision was taken not to engage further."
Novartis, however, could not fire Cohen for cause, and simply kept paying him until the contract expired, this past February.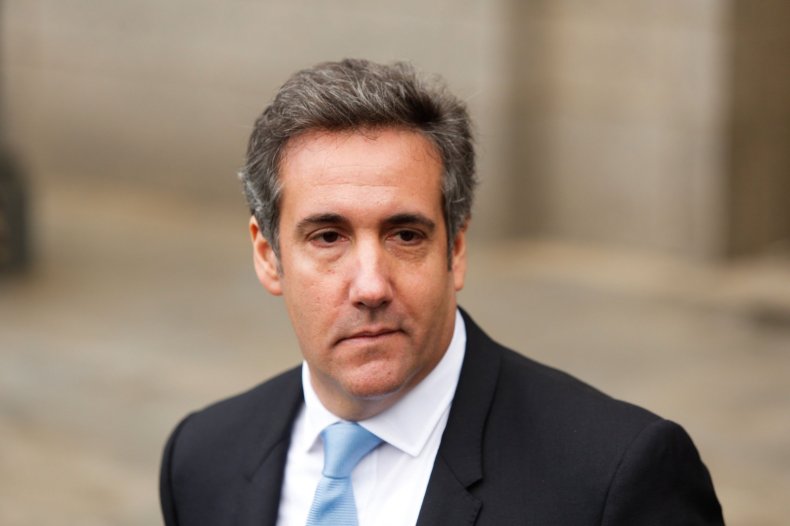 Squire Patton Boggs
The lobbying firm was reportedly unprepared for a Trump administration and believed Cohen could help, giving him $500,000 in total, according to the Post. The firm said in a statement that Cohen had "referred a handful of routine legal matters to the firm which were completely unrelated to his work for the president."
Korea Aerospace Industries
As it angled to sell jets to the U.S. Air Force, Korea Aerospace Industries confirmed this week that it paid Cohen $150,000 for "legal consulting concerning accounting standards on production costs " in a contract inked last year, a company spokesman told Reuters. Cohen was paid in November after the contract ended.
Columbus Nova
The New York–based investment firm's $500,000 payment to Cohen for consulting could be the most damning for Trump and Cohen. The deal was struck after Trump's inauguration, and one of the company's major investors is Russian oligarch Viktor Vekselberg, through his firm the Renova Group, The New York Times reported Tuesday, citing documents. Vekselberg has been sanctioned by the U.S. and questioned by special counsel Robert Mueller's team.
Vekselberg's cousin heads up Columbus Nova and even donated $250,000 to Trump's inauguration fund, but Columbus Nova claimed in a statement that it was never used by Vekselberg as a "conduit" to pay Cohen.
The company also said that Cohen was hired "as a business consultant regarding potential sources of capital and potential investments in real estate and other ventures."