What Does Michael Cohen Plea Deal Mean for Donald Trump's Legal Trouble?
Michael Cohen, Donald Trump's former personal attorney, has reached a plea deal with federal prosecutors over criminal charges for payments made to women on behalf of the president.
Cohen pleaded guilty to multiple counts of bank and tax fraud charges and campaign finance violations. The deal is reported to include a substantial fine, and Cohen will have to serve jail time.
The deal brings an end to a months-long investigation that has continually called into question campaign tactics around Donald Trump's election. Cohen was in the president's inner circle for over a decade and advised Trump during the campaign in 2016. Just last year, Cohen said that he would "take a bullet" for Trump during an interview with Vanity Fair.
The deal does not include a cooperation agreement yet legal experts have pointed out that does not mean that Cohen cannot cooperate with prosecutors in the future.
"It is surprising that cooperation is not included in the plea agreement," Peter Zeidenberg, a former federal prosecutor and an attorney at Arent Fox, told Newsweek in an email statement. But he added that just because it's not part of this plea deal agreement doesn't mean that Cohen won't be able to cooperate with Mueller's special counsel investigation in the future.
Zeidenberg referred to Federal Criminal Rule 35, which permits prosecutors to petition the court to reduce sentences if a defendant provides substantial assistance to the government after conviction. In many cases, the federal government will enact the rule in order to gather information that can be used to prosecute other federal crimes. Zeidenberg added that Rule 35 is not a tool typically used by federal prosecutors, but that it is certainly not a completely rare occurrence.
"That may be the play here," Zeidenberg said. "Doing so would help take some of the heat off of Cohen. He can cooperate this way without any scrutiny and stay below the radar."
Cheryl Bader, an attorney and law professor at Fordham University, told Newsweek that the case may be that prosecutors have already determined that Cohen wouldn't be such a "valuable witness" compared to the evidence they've already gathered.
Bader said that the prosecutors may also feel "that he's sort of damaged goods anyway, so engaging in a cooperation agreement wouldn't make sense for them strategically." She also didn't rule out that Cohen might not have wanted to cooperate at all.
Given Cohen's proximity to Trump, the plea deal could deliver a huge blow to the president and even put him in legal jeopardy. The investigation into Cohen was originally referred to New York's Southern District by special counsel Robert Mueller.
An earlier report by The New York Times suggested that if Cohen were to take cooperation deal with prosecutors, part of the agreement could include a provision that he give information to Robert Mueller's special counsel investigation on Russian election meddling.
If required to participate in Mueller's probe, it's unclear how Cohen would talk about his former boss. While famously saying he'd take a bullet for the president, that loyalty seems to have faded away. In an interview with ABC News in July, Cohen said that his loyalty is to his family and country first—not to Trump.
Cohen already delivered a big blow to Trump when, according to CNN, he claimed that the president knew about and signed off on an infamous Trump Tower meeting in 2016 between members of his campaign and a Kremlin-connected lawyer.​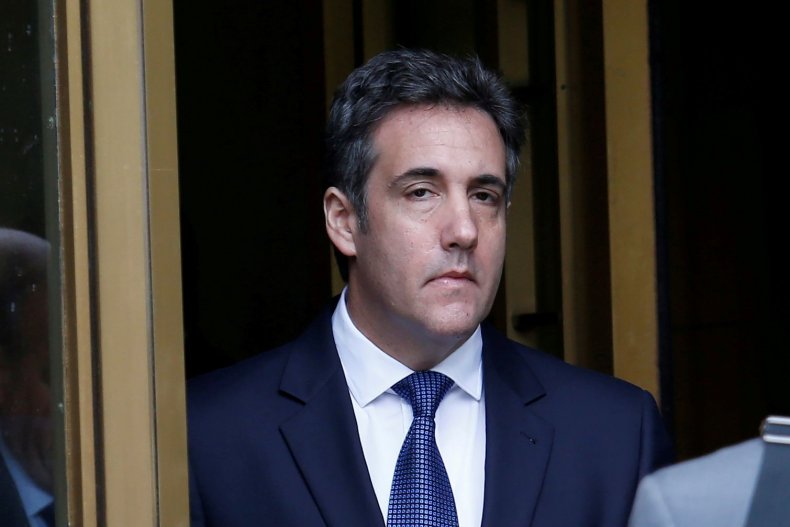 Trump has repeatedly slammed the investigation, claiming that the entire Cohen case has nothing to do with him. He has also been distancing himself from Cohen recently, attacking his former lawyer on Twitter after CNN released an audio tape Cohen secretly recorded of a conversation between him and the president.
This story has been updated to include further comments from legal experts.